HeartCore Business Reviews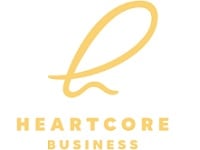 HeartCore Business, is a company created by Shanda Sumpter to help entrepreneurs reach their business goals. Through her programs Shanda shares the techniques and strategies that she's used to build several successful companies.
The website states that her goal is to help small business owners break through the six figure ceiling.
How Does It Work?
There are two main programs that she offers.
The first is Shanda's Success System - which has the goal of helping people transform their financial lives by giving them a step-by-step system to get a dream business launched and making money.
Their website says that they understand that not everyone knows if this system will really be the right one to help them meet their needs, but they believe that as long as you have a passion for something and are willing to do the work, their system can help you be successful as a coach, consultant, author, speaker, healer, and much more.
Even if you do not know exactly what you want to do right now, the Shanda Sumpter Success System still wants you to start a business.
They say all you need to do to begin is to build an audience, sell to that audience, and bring your business to a place where it is earning money for you within the first year.
The second program is HeartCore Leadership - a program that promises transformative changes in all facets of their students' lives. The state that everyone from Executives & Entrepreneurs to Musicians & Creatives can benefit from it.
HeartCore Leadership is broken down into three stages:
Vision - A 3 day introduction to a four month curriculum. The goal is to get rid of your limiting beliefs or other bad habits like procrastination that are holding you back. The claim to set you up with new tools to address difficult circumstances keeping you from achieving success in work and in relationships.
Breakthrough - A 4 day training that comes with its own set of new tools and training. Designed to address both external and internal aspects of successful habits.
Heartcore Leadership Practice - The last step is turning everything you've learned into a practice that will serve you for years to come. The goal is to emerge as a confident leader that can take charge of your team, business, family, or your own life.
Cost/Price Plans
Currently customers will be able to get full access to the Shanda Sumpter Success System for three monthly payments of $32.99, for a total of $98.97.
As soon as you make your first monthly payment you will be able to download the digital program to your computer and get started right away.
The Heartcore Leadership course starts at $5,000 or 3 payments of $1,700.
Refund Policy
The company has various refund policies that apply to specific courses and programs. Make sure you read all the provided terms for the product that you are purchasing.
For instance the HeartCore Leadership course is a 4 month commitment that once started can not be refunded. There is also a $500 fee if you would like to change the dates.
Customer Service Contact Info
Customers who would like to contact their Customer Service team with questions, concerns, or complaints can do so by submitting them directly to their website through their Contact link at the bottom of their webpage.
The company address is:
HeartCore Business
249 South Highway 101-340 Solana Beach,
California 92075-1807 United States
They also provide a contact number that you can use to reach them at 866-390-3005
Online Customer Reviews/Complaints
The feedback for Shanda Sumpter's programs and the Heartcore Leadership course is mixed. There are positive reviews posted here and on other websites that claimed people got exactly what they were looking for out of the course.
Many admitted that it was intensive and at some points they were pushed to their limits, yet they found the overall experience positive.
However, the negative comments and complaints paint a different picture. Some customers reported that they felt pressured into joining expensive programs and that the level of training was not on par with professional executive training seminars.
Some also felt that the company was aggressive in collecting payments, attempting to withdraw money after users ended their agreements with Heartcore Leadership.
When taking part in an expensive prolonged course, it's always important to read the exact terms and conditions.
Shanda Sumpter does have some books available for sale through websites like Amazon.com which might be an affordable and informative way for customers to get acquainted with her program and decide whether or not this business system might be what they are looking for.
Competitors and Alternatives?
There are many other career coaching services and entrepreneurial support clubs that offer tools and resources to their members, so customers who are interested in alternatives to this company will have other options which may better meet their needs.
If you have any experience with HeartCore Leadership or their other products, please leave your reviews below.
You may also be interested in
HeartCore Business Customer Reviews