HeartCore Business Reviews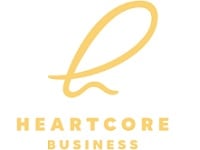 HeartCore Business, found online at HeartCoreBusiness.com, is the online home of the Shanda Sumpter Success System, a program which promises to help people take the leap and create their dream business.
How Does It Work?
According to their website, HeartCore Business was created by Shanda Sumpter with the goal of helping people transform their financial lives by giving them a step-by-step system to get your dream business launched and begin making money.
Their website says that they understand that not everyone knows if this system will really be the right one to help them meet their needs, but they believe that as long as you have a passion for someone and are willing to do the work, their system can easily help you be successfully as a coach, consultant, author, speaker, healer, and much more.
Even if you do not know exactly what you want to do right now, the Shanda Sumpter Success System will still help you start a business. All you need to do to begin is to build an audience, sell to that audience, and bring your business to a place where it is earning money for you within the first year. &nbsp
&nbsp
Cost/Price Plans
Currently customers will be able to get full access to the Shanda Sumpter Success System for just three monthly payments of $32.99, for a total of $98.97. As soon as you make your first monthly payment you will be able to download the digital program to your computer and get started right away.
Refund Policy
This website says that though Shanda Sumpter is positive you will love her system and that it will help you be more successful in your business undertakings, she still offers a Refund Policy for customers who aren't 100% satisfied.
All the website says is to contact her within the first 30 days of your purchase and she will "promptly and courteously refund every penny of your purchase price," but unfortunately policies are almost always more complicated than that.
Because this website does not offer a Terms & Conditions, you will need to contact their Customer Service team before you finalize your purchase to get full details of the Refund Policy.
Customer Service Contact Info
Customers who would like to contact their Customer Service team with questions, concerns, or complaints can do so by submitting them directly to their website through their Contact link at the bottom of their webpage.
Reputation
Unfortunately there are few reviews available of this company at this time, and since this website also does not provide their customers with a fully detailed Refund Policy at this time, it can be difficult for prospective customers to know whether this system is really right for them.
Shanda Sumpter actually does have some books available for sale through websites like Amazon.com which might be an affordable and informative way for customers to get acquainted with her program and decide whether or not this business system might be what they are looking for.
Competitors and Alternatives?
There are many other career coaching services and entrepreneurial support clubs that offer tools and resources to their members, so customers who are interested in alternatives to this company will have other options which may better meet their needs.
If you have any experience with HeartCore Business or their products, please leave your reviews below.
You may also be interested in
HeartCore Business Customer Reviews