Hair Club Xtrands Reviews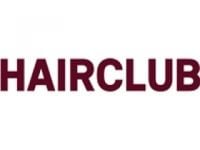 Hair Club Xtrands, found online at HairClub.com, is a product described by its creators as a revolutionary solution to thinning hair, and aims to maximize the thickness and density of thinning hair.
How Does Xtrands Work?
According to their website, the Hair Club is the leading provider of hair thinning and hair loss solutions, and they do not believe in a "one treatment fits all" approach to your personal hair issues.
Instead, they promise to offer a range of treatments with the ability to find the treatment most suitable for your hair loss and needs.
Hair Club Xtrands is one of their newer solutions, and has been designed as a non-invasive volumizing solution for thinning hair.
The way it works is that Xtrands are multiple strands of hair which are added to your existing hair at the scalp level.
To begin, your hair will be sectioned into precise parts and then the host hairs will be carefully selected for adding the Xtrands. A Hair Club professional will then lock up to four different hair strands onto each host hair.
These hairs are bound together, but will separate when they are shampooed, resulting in hair that is full in just one session.
Customer Reviews & Complaints
Hair Club Xtrands get's mixed reviews from customers.
Most of the reviews say that while this process does provide customers with fuller, thicker looking hair, the problem is that it falls out in just a couple months.
Now, this part of the process is explained by HairClub.com so it shouldn't come as a surprise to customers.
However, the fact that Xtrands fall out isn't the only issue, but rather that customers were charged thousands of dollars for a solution that has to be repeated multiple times a year for consistent effects and appearance.
This makes Xtrands an extremely expensive temporary solution that may not be appropriate for everyone.
Customer Service
Customers who wish to contact Customer Service with questions, concerns, or complaints can do so by phone at 800-236-4971 or by submitting your personal contact information and one of their representatives will get back to you as soon as possible.
Cost & Price Plans
This website does not provide pricing for this service outright, because this service is not appropriate for everyone.
You must receive a free "TrichoView Hair & Scalp Analysis" before you can be approved for any Hair Club solution, including Xtrands.
Only once you have been approved for any one of their solutions, can be receive a price quote that will meet your specific needs.
Refund Policy
Unfortunately at this time, HairClub.com does not provide any information regarding a refund or guarantee for people who have chosen the Xtrands solution for their thinning hair.
They do provide published Guarantees and Policies for other solutions that they offer at this time, but nothing specific to Xtrands.
Concerned customers should address their questions about guarantees or potential refunds to their Customer Service team or to the representative they speak with when deciding whether or not this process is right for them.
Competitors and Alternatives?
There are many, many different products which claim to help or alleviate hair loss, depending on your personal needs or preferences, including Hair Essentials for Hair Growth.
If you have any experience with Hair Club Xtrands or their products, please leave your reviews below.
You may also be interested in
Hair Club Xtrands Customer Reviews

Omniah G
Got Xtrands today and it feels like a joke. They put in "2,000" hairs and it seems that all the hairs that you touch fall out. It's seriously depressing that I paid $2,800 for this crap. You don't notice any difference because in one wash it's mostly all gone. Way to prey on desperate people with thinning hair. I feel like that is their business model.

Tim K
Great Self Esteem Builder....Great Company
It has been the greatest self esteem builder that I could have ever done for myself. Hair Club has been the most helpful in achieving that confidence builder. They have done so much, above and beyond to make sure I have and need what I want out of my new look.
Special thanks to Adam, and Shawnee for all of their hard work.
Tim K.