Grove Collaborative Reviews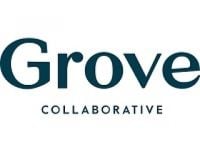 Grove Collaborative is a company that states they want to give people a way to create a healthy, beautiful home without the stress.
How Does It Work?
According to Grove Collaborative, busy moms all across the country spend a lot of time making expensive trips to crowded big box stores which generally carry products that really good for you or for the environment.
Grove Collaborative wanted to give their customers a way to solve these problems and make their life easier and healthier and more environmentally friendly all at the same time by having natural, non-toxic products shipped to your door.
Grove says that they carefully curate the products available for sale on their website from brands that were designed to be good for the environment and good for your family.
They also designed their system to learn your personal preferences and estimate when you will run out of your products so things can be recommended to you before you run out of them.
Cost/Price Plans
The Grove Collaborative website says that the company doesn't charge their members any fees to join Grove Collaborative, and that their customers only pay for the products they buy.
They believe that their prices are well below those you will find at your local grocery store, and first time customers will receive carbon offset shipping for free.
First time customers are also given a welcome gift of a free set including Mrs. Meyer's Hand Soap, Mrs. Meyer's Dish Soap, Grove Co. Walnut Scrubber Sponges, and a Grove Co. Cleaning Caddy.
Refund Policy
This company offers their customers what they call their "100% Happiness Guarantee", which states that customers are welcome to return anything, at any time, for any reason and they will send you a pre-paid shipping label to do so.
Customers are always welcome to cancel their service or delay shipments whenever they need.
Customer Service Contact Info
Customers who would like to contact Customer Service with any questions, concerns, or complaints can do so by email at [email protected] by submitting them directly to their website through their Contact Us link.
Reputation
This service appears to be really well liked by people who are happy to have the convenience of having their favorite environmentally friendly products sent directly to their door.
That being said, customers who have reviewed this service have pointed out to prospective customers that there are a few things that they should be aware of.
First, it seems that this company tries to benefit their customers by putting items that they frequently buy into their cart while they are shopping, automatically. If you aren't aware of this feature, then customers may accidentally purchase something they didn't intend.
Another issue that customers mentioned is that this company does not actually provide the best prices for all of their products. Many customers pointed out that this company certainly doesn't have bad prices for their products, but these products can be found elsewhere more affordably.
If you do choose to be a VIP member of their service, then you can take advantage of their Price Matching policy, but this option is only available to their VIPs.
Competitors and Alternatives?
There are a variety of other delivery services like Amazon Fresh and Jet that will send customers household products on a monthly basis if you sign up for their service, but these services are not dedicated to environmentally friendly products, though they may carry certain brands.
If you have any experience with Grove Collaborative or their products, please leave your reviews below.
You may also be interested in
Grove Collaborative Customer Reviews