Grove Collaborative Reviews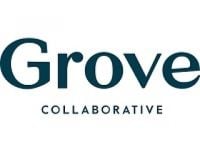 Grove Collaborative is a company that states they want to give people a way to create a healthy, beautiful home without the stress.
How Does It Work?
According to Grove Collaborative, busy moms all across the country spend a lot of time making expensive trips to crowded big box stores which generally carry products that really good for you or for the environment.
Grove Collaborative wanted to give their customers a way to solve these problems and make their life easier and healthier and more environmentally friendly all at the same time by having natural, non-toxic products shipped to your door.
Grove says that they carefully curate the products available for sale on their website from brands that were designed to be good for the environment and good for your family.
They also designed their system to learn your personal preferences and estimate when you will run out of your products so things can be recommended to you before you run out of them.
Cost/Price Plans
The Grove Collaborative website says that the company doesn't charge their members any fees to join Grove Collaborative, and that their customers only pay for the products they buy.
They believe that their prices are well below those you will find at your local grocery store, and first time customers will receive carbon offset shipping for free.
First time customers are also given a welcome gift of a free set including Mrs. Meyer's Hand Soap, Mrs. Meyer's Dish Soap, Grove Co. Walnut Scrubber Sponges, and a Grove Co. Cleaning Caddy.
Refund Policy
This company offers their customers what they call their "100% Happiness Guarantee", which states that customers are welcome to return anything, at any time, for any reason and they will send you a pre-paid shipping label to do so.
Customers are always welcome to cancel their service or delay shipments whenever they need.
Customer Service Contact Info
Customers who would like to contact Customer Service with any questions, concerns, or complaints can do so by email at [email protected] by submitting them directly to their website through their Contact Us link.
Reputation
This service appears to be really well liked by people who are happy to have the convenience of having their favorite environmentally friendly products sent directly to their door.
That being said, customers who have reviewed this service have pointed out to prospective customers that there are a few things that they should be aware of.
First, it seems that this company tries to benefit their customers by putting items that they frequently buy into their cart while they are shopping, automatically. If you aren't aware of this feature, then customers may accidentally purchase something they didn't intend.
Another issue that customers mentioned is that this company does not actually provide the best prices for all of their products. Many customers pointed out that this company certainly doesn't have bad prices for their products, but these products can be found elsewhere more affordably.
If you do choose to be a VIP member of their service, then you can take advantage of their Price Matching policy, but this option is only available to their VIPs.
Competitors and Alternatives?
There are a variety of other delivery services like Amazon Fresh and Jet that will send customers household products on a monthly basis if you sign up for their service, but these services are not dedicated to environmentally friendly products, though they may carry certain brands.
If you have any experience with Grove Collaborative or their products, please leave your reviews below.
You may also be interested in
Grove Collaborative Customer Reviews

Sheila W
Disappointed and financially hurt
I loved the idea of using bamboo as an alternative to trees! I signed up for a monthly membership even though if costs a bit more than normal toilet paper. What I didn't expect is for them to add over $80.00 dollars in other random cleaning products.
Okay, maybe that was my mistake. I go to my subscription page and edit my cart so not to pay for more than I want again.....however, my package just arrived and it now cost me $155.00. $50.00 more than my last shipment!
When I call to get answers I am met with snarly customer service and then get an email that I am unsubscribed. Way to loose a customer. I will never recommend your company. What a shame. Scamming people who want to help make a difference.

Cindy N
Scam-Repeat charging without Authorization
Scam. They send you a few products you can get anywhere for the same price or less and then charge you repeatedly for things you didn't order. I called and sent emails and I was assured it would never happen again.
Sure enough, I was just charged again since they determined I was a VIP ( Visit their site and you will get that status). Stay away…far, far away.

Patricia M
Do not become a member you will be sorry
Do not become a member of Grove. They will put EVERYTHING your order on a repeat shipment and if you don't go in monthly to edit at the correct time you will end up with a lot of stuff you do not need. Also very expensive products. You can get all the products cheaper at over places online.

Hannah
Have strayed from their purpose
This is a company that sells natural CLEANING products, I am not sure why the owner has sent his opinion piece on social justice issues. There is enough chaos that I can watch, read or listen to, and I certainly don't need someone else's opinion on political and legal matters. This is NOT what I want nor expect when I shop the grove collaborative. Stick to your business. I pay you money - you send me products. Period.

Malcolm K
Scam and not customer service
I have bought several orders, ver negative customer service and such a scam!

Maria D
On December 23,I went to Grove website so that I could delay my orders because the holidays were in the way .What happen next was a sheer nightmare. After going through all your reviews on the website I have realized that I have the same exact problem that everybody else is complaining about.
On December 23 I logged onto the website and I try to delay the accounts by at least 1 to 2 months. It would not allow me and it would only allow me to go one week at a time for each account. After I realized it wasn't going to allow me I decided to just cancel because I realized it wasn't going to work out for us. I went onto Grove website questions and answers on how to cancel orders. There was no cancellation website there was no way to cancel. The one thing that it did state was to simply empty your cart. Which I did. I then went ahead and trusted that what I had done as per your instructions on your website that it would take care of it.
That same week I was charge $19.99 and $66.86. I went back into Grove website to verify that there was no order that was pending or occurring. I went into PayPal since I did not authorities those charges and I disputed them. I received an email two days later from your Grove stating that there was indeed an order and that they could not cancel it for me,they stated that you went ahead and canceled the membership which I never agreed too and I had no idea but I had thought that they would credit me the 19.99 since I'm not using the membership for a whole year a credit then should have been done .The order stated that the order was already on its way. According to their records Grove stated that the ordered was done send somewhere around between December 24 and December 27 and that that's why it wasn't being able to cancel. I have since then logged onto Grove website to verify this so-called order that is on its way and I do not see an order on Grove website I do not even see a tracking number. This is very concerning since on previous orders I always got a tracking number . I did not authorize a shipment for 66.86 or for 19.99 . I have not received an order and at this point I'm requesting my credit . And I'm reporting to FTC since I have see. So many posted complaints for Grove .

Angel R
The products were just 'okay.' They were slightly higher than their competitor's, but no better in performance. Their 'Method' laundry detergent can be purchased at Target for about 10% cheaper, and [obviously] without a shipping fee. The unsettling part about Grove, is that once you use your credit card to purchase from them, it somehow constitutes recurring monthly shipments, and of course - a fee deducted from your method of payment. The absolute WORST part about Grove is the fact that it is IMPOSSIBLE to get them to stop contacting you once you've opted-out on their product shipments - these folks will call you, text you, and email you [literally] dozens of times per month, even after you have texted 'STOP' to them and asked them to stop emailing and calling you. (For example, they will call you, and if you don't answer - they will text you one minute later, and then you'll get an email in a few more minutes). ...How did I come to purchase from this [practically] unknown company in the first place?...I moved, and the postal system mailed me a 'Welcome to the neighborhood' packet, which contained Grove's sales promotion - a coupon for free products. I ended up having to pay some money (if I recollect, around twenty dollars) because my order exceeded what the coupon allowed. It's been almost four months since I placed my first and only order with Grove, and my email SPAM folder is FULL of countless emails and I still get numerous texts every week from Grove. I don't know if these folks are desperate, overly aggressive in sales, or if someone among them has a mental imbalance but - whatever the case, I sure would love to rid my life of them.

Jessi F
Great Customer Service and Products
At Grove Collaborative they do a phenomenal job keeping their customers happy and healthy! I have done both the subscription membership and one-time orders. Upon cancelling my subscription membership the team was so helpful in getting my account sorted out. The products are full-sized and top of the line. This is a great company. Thank you Grove!

Ellen
I have loved some of their Free Gifts added to my order, such as the beautiful, organic cotton towel

Kristina M
I got the free starter kit, which was great. However I was put on an automatic shipment. And they added items to my order I didn't order, based on suggestions?!
I was like WtF!!! I got them to give me a full refund and they said that I should donate the items because they are a B Corp.
A B Corp wouldn't send things to people that they didn't order in the first place.
This company is a scam and lacks transparency.

Lydia C
I love Grove products! I had one item that was damaged in shipment and they replaced it and gave me a credit. Great Company.

Kris
I had a Great Experience with Grove Collaborative
I have tried them. They gave me five free items for trying it out and an extra free item when I spent a certain amount. You have the option of having auto delivery turned off and you can opt out of the VIP program and not have to pay the yearly fee of $19.99 if you are not going to order often enough. They give you a personal helper if you have any questions or need help with anything. I think it's a fantastic service. So far, I have only used them twice so I have opted out of the VIP program and auto delivery but it's nice they give you options. I would recommend trying it for yourself. Like I said, it's very easy to opt out of auto delivery and the VIP program if you don't feel you will get your money's worth out of it.

Lynn A
I love Grove products. I have been with them over a year and purchase items every month. I love the ease of buying from home and not going to the store wondering where to find what I want. I also love the Mrs Meyers product I have a couple favorite scents I love most ,but the all smell terrific and are planet freindly. I highly recommend then.

DeeJay O
Grove has very fraudulent practices
I wish the star counter went backward.
After my first trial order, in which there was no way to NOT be a VIP customer the trouble began.
I live alone so I only need products once or twice a year.
I spent an hour trying to figure out online how to quit the membership. I had to continually take things out of my cart that they put there.
It took a few days but the only way to stop them is email. First they say they will put your membership on "hold".
I wrote back and repeated I not only wanted my membership to VIP cancelled but my entire account.
They said they did. But I could still log in to the site. So I tried to delete my personal information. It always came back. There was no way to change or delete my credit card.
I then put in Don't as my first name, Want-Any for my last. I changed my address to 123 Sesame Street in Faketown, Alaska.
I wrote them that my credit card info was still there and I demanded they delete everything.
Guess what?
They did the next day.
BUT not before charging my card over $49!!!
I saw it on Pending Transactions. My bank stopped ALL further transactions with them, then gave me the transaction detail and numbers.
I called and could not get a real person so I left a voicemail about the "mistake" on my card and told them I had quit VIP and them. They ignored me.
I emailed the same information but 3 days later the charge went through.
They are supposed to warn you 2 days before any shipment. Not. This company also withdraws the funds days before shipping. These things smell of Rip/Off/Total Fraud.
I wonder if they sent something to Don't Want-More on 123 Sesame Street?
When I talked to the Fraud Prevention at my bank the gal laughed out loud when I said it was The Grove Collaberative. I asked why? She said they get thousands of fraud reports on them every year and their company is #1 on their list.
They are putting a case together and I documented everything. They assured me I would get my money back.
So I want to give them Negative $49 stars.
The products I have found cheaper on Amazon, EBay and Target.
Look them up on Trustpilot. Many many hundreds of one star Fraud reviews. But they keep putting up one sentence no detail five star reviews, probably by Bots and not real people.
The BBB gives them an F, They have never answered any complaint.
So what do YOU think?? Ha...Scam/Fraud.....BEWARE!