Greentoe Reviews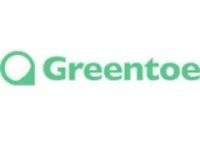 Greentoe describes themselves as a revolution in online shopping, due to their approach of giving shoppers the ability to negotiate with retailers about the prices they will pay for the products they want.
How Does Greentoe Work?
Greentoe.com is designed to be as simple as possible, with users being able to browse the products they are interested in purchasing, and then using the name your price feature, which means offering the price they would like to pay for that product.
When searching, you will be shown the average price that item is selling for online, as well as the lowest available price for that item online.
These prices are intended to help you understand what type of price you should reasonably offer. In addition, they provide the "Offer Success Potential" indicator, which is intended to show you the likelihood that your offer will be accepted by a retailer.
Many retailers are set up to instantly accept an offer that is reasonable, but even if your offer is not immediately accepted you will generally hear from retailers within one to three days. It is important to note, though, that offers cannot be cancelled or rescinded after they have been submitted.
The website insists there is no trick or catch to their service. The reality simply is that sometimes retailers need to move product out of their warehouses or off their showroom floors and they are willing to essentially make a low or even no profit on that particular item just to get it out of their store without losing money. These are the retailers that are often working with Greentoe.com.
However, just because a retailer needs to move a product does not mean it isn't in great shape. Greentoe.com only sells brand new products, and all photography equipment are "USA" products and not "import."
Mobile Options
At this time Greentoe.com does offer a mobile application for shoppers, but only for iOS devices. There is no information on whether or not they will offer additional apps in the future.
Cost/Price Plans
Using this website is completely free of charge. The price that you offer the retailer is the complete price you will pay – the retailer understands that this price includes the product, tax, and shipping costs. Customers should also take this into consideration when considering the price they want to offer.
Refund Policy
In general, this website does provide a minimum Return Policy of 14 days, with a few exceptions: large appliances, like washers, dryers, etc, and TV's with screens larger than 47".
Outside of these items, customers have 14 days to return new and unused products regardless of what retailer they purchased from. However, the retailers themselves can choose to offer a Return Policy longer than the standard 14 days.
Customer Service Contact Info
Customers who have questions, concerns, or complaints they would like to direct to their Customer Service team can contact them by phone at 888-840-0464 or by submitting them directly to their website through their Contact Us link.
Reputation
At this time there are not very many available reviews from customers or users, which makes it more difficult to really evaluate this website and the service it is offering.
There are a handful of independent third party reviews from bloggers and online publications, but these are generally just excited about the promise of this website to allow people to name their own price.
There are some things about the website that seem a little problematic, for those of us who are a little nitpicky about these things. The "Offer Success Potential" indicator for example seems particularly problematic.
For example, a 46" Samsung smart television was promoted as having an average online price of $447, but a potential offer of $447 was shown at only having a 50% chance of being accepted.
Technically if the average price of that television is $447, the only money you are saving is on tax and shipping, and this website is indicating that only 50% of retailers would be willing to accept that deal. What is worse, however, is that an offer of $500 showed only a 55% chance of being accepted.
This seems to indicate that customers should just generally ignore the indicator and offer what they are genuinely willing to pay with the discount they really want. Worst case scenario is that your initial offer is declined and you can re-submit, especially when submitting offers for items which can't be returned.
Competitors and Alternatives?
There are person-to-person online marketplaces where people can set the price for a product they want, but it is a little more difficult to find websites that let you negotiate with retailers themselves, though there are others available, like Garmentary and OnlyAtoms.
If you have any experience with Greentoe or their products, please leave your reviews below.
You may also be interested in
Greentoe Customer Reviews

Micky
PROBLEMS with this company. No invoice/receipt provided. Items unavailable although collecting my money. Hassle getting refund. Had to dispute charge with my card company as still no refund.
"F" rating with BBB as of 3-16-22. Complaints filed with CA attorney General.... https://oag.ca.gov/ PLEASE file as they will not change until enough people complain. Also contact the BBB....

Brian M
Wanted a high-end TV for Christmas and my wife was reluctant to spend the cash at retail even on sale at big box stores. Had an offer accepted and had the tv in my living room by Christmas saving $300 + tax and it was free shipping from the vendor so very pleased.
TV was in perfect shape at 75 inches and was everything I had wanted. It took a week to get it after order so plan some time in between offer accepted and arriving, shipping guy brought it into the house so it is across the thresh hold delivery, at least for this product so they are not dumping it in your yard or something. Will be ordering again soon.

Stephen S
Made an offer on Greentoe in May 2021 and it was accepted. They said it might take 6-8 weeks for delivery because of Covid. Fine, after 4-6 months charging my credit card, they stopped responding to my phone calls or emails. I contacted the merchant directly. Park Avenue Appliances. No response to phone calls or emails.
Fortunately I used Amex and was able to dispute the charge on account of no product. I ended up paying more from Home Depot, but at least I got the product. Greentoe is not a reliable retailer and will waste your time and money!!!

John B
Great experiences with Greentoe
I don't understand the bad reviews. But then again I have only purchased high end photography equipment from them (and a gaming PC for my son), not stuff from the other categories. I have spent $24,325 on 11 separate transactions. My highest purchase was the EF 200-400mm f/4L IS USM Lens with Internal 1.4x Extender that at the time retailed for $10,999 plus tax and shipping pushing it closer to $12k. I got it for $10,099 INCLUDING tax and shipping. Huge savings at the time. I am a pro-photographer so i need high end equipment and the savings is greatly appreciated. All equipment has come from authorized dealers with warranties. (The high end stuff has come from B

NK O
Either retrain Jamie Pezzola or let him…
Either retrain Jamie Pezzola or let him go. Pushy and ineffective. Nothing like a used car sales experience. Trying to leverage a $100 difference into getting me to overpay for a TV. Jamie unprofessional and overall terrible representative of greentoe brand. This being my first experience, I'm not comfortable about moving forward. No thanks, avoid.
Update:
As a follow up from this review I was reached out by Jamie again and given the same excuse for his pushy behavior. Filled with grammatical errors and no concrete apology. I've asked him again to stop contacting me. Greentoe for being such a small company why doesn't a supervisor/manager step in at this point? Why do you consistently let this representative harass customers. Dense.
Update 2: Signing into my GreenToe account I can see all my details deleted and offers inaccessible. Which is fine by me but a truly petty measure by a company that's positioning itself as a reputable store front. Listen if it's too good to be true it probably is. And really the prices aren't that good to begin with so this is an easy one to avoid avoid avoid. Jamie if you were behind deleting my account I hope your actions are reviewed by management. Who knows what else you have done with access to my personal credit card and address information. And for your concern about your reputation, if this is indicative of your customer service doctrine, I hope you lose business and fold. Everyone else stick with the reputable companies: NewEgg, Amazon, rakuten, BuyDig, Adorama etc.... anything but Greentoe.

Cameron L
I have had seven deals with these guys (all photo equipment). All of the pieces were new, USA-warranted and in box. Most of it came from the "Big Three" camera stores. I have never had any issues with them responding to emails or anything else. Greentoe is a great company.

Patrick L
Terrible customer service
Bought a Sony camera , no invoice paper, send emails couple times, never responded, so I can't return it because no receipt. Then I dispute that transaction, and all the FxxKer show up now, response the email and give the receipt, then I ask for return, because I am satisfied with each the service and quality.....well now greentoe said: their return policy is 30 days, you pass the day so can't return it.....WTF

TEE
GREENTOE.COM IS A SCAM. YOU WILL NOT GET A WARRANTY
greentoe.com don't answer there phones or chat. they selectively email you depending on if they think they getting your money. they will not tell you where there located after many emails. the emails is only way they will communicate with you. I had 6 hdtvs I was bidding on an they canseled all my tvs after I emailed them an complained to them to not tell the dealers my price I'm willing to pay. this put up a red flag an I began to investigate them. I lost out on a good deal at buydig superbowl weekend because of it. after reading many reviews from this company. I think some guy out of his basement is calling companies for lower prices. if you have a problem you own your own. the legit companys you buy from will not cover your warranty because you bought through a third party which is greentoe. greentoe will leave you high an dry if the retailers send you a bad tv etc. they will ignore your emails to them if you get bad product. you might receive your goods or you might not but you not going to get a warranty from a authorized dealer like greentoe says. if it sounds too good to be true then it proberly is. I tried to warm people on slickdeals.net but slickdeals.net blocked my email on there sight. they basically covered for greentoe getting over on people with not legit warranties from authorized dealers. greentoe is a scam.

Tom M
I put an offer in for an LG TV, and received a response minutes later saying that, if I upped the offer a couple hundred dollars, it'd be accepted immediately. I did so, and provided my credit card info, but several days passed and nothing seemed to happen. I contacted support to ask when I'd find out who the vendor was, but received no response. I little while later, I inquired about cancelling, and again received no reply. A few days later, I received an email asking for more personal information because their fraud check failed. It felt suspicious to me, so I cancelled my credit card and purchased from an authorized dealer on eBay. After writing my initial review (which has since been edited), I was contacted by Green Toe and assured it wasn't a scam. I think they are probably legitimate, and might give them a chance to redeem themselves in the future, but the communication snafu cost them this sale. I was going to delete this review, but I decided to edit it with a neutral rating and provide insight into my experience, which I hope might help future customers and Green Toe alike.

Brian J
Greentoe works and works well
I used Greentoe to purchase a TV and I saved $225. I was a bit skeptical at first since the price was so amazing. But, I received a TV that was perfect and it came from an Authorized Retailer. I did my homework too. There are other places where Greentoe has hundreds of great reviews. So, again, I was worried at first, but, now, I will use Greentoe over Amazon anytime for big purchases.

Leslie G
In need of a double wall oven, I did my research and found the model I wanted. While pricing this item I found Greentoe on the internet. The sales concept is a good one so I decided to make an offer for an Electrolux EI30EW48TS. I very clearly stated what Model and that it had to be new, this years model, not a second, or return. Also agreed upon price was to include tax and shipping.
This is the response from Greentoe:
Yes, it will be brand new and $2000 all-in including shipping. You got the deal. Congrats!
Thank you,
Jason Williams
Greentoe Customer Support
Even though "Jason" somehow managed to not see an earlier reply which was right above the email he sent, I decided his oversight was okay. Can happen to anyone but made me think they might be a little sloppy.
After asking for an invoice I received the following email:
Hi Leslie,
I'm very sorry about this but i mixed up the models and though you were referring to EI30EW45PS and that is the model i got approval for at 2k. I've set your offer back to active for the EI30EW45PS and we'll get you a proper counter-offer on it asap.
Sorry again for the confusion.
Thank You,
Jason
Greentoe Customer Service Team
What the heck? I never referred to this model number! Sloppy indeed, or maybe scam? Go figure.
If your time is valuable don't waste it on these people. I'm very disappointed and will definitely not recommend them to anyone.

kristen
I ordered a Canon 5D Mark IV camera and a Canon 24-70mm 2.4 lens. Very high dollar purchases. The discount was only slightly less than I would have received at a brick and mortar store or through B&H or Adorama (online camera shops).
The camera is bad out of box and I have had an extremely difficult time working with Greentoe trying to return for several months. I now have at ~$3500 camera that has not worked properly since I purchased it with no option to return and no help from Greentoe.
The lens $1700 arrived from Adorama as the seller. I attempted to contact Adorama with questions (adding damage coverage) and they were very rude and not helpful at all because they did not want to work with me through a 3rd party seller even though the purchase went through Adorama.
When making large purchases - please please please consider using a local shop if at all possible. I have had zero help from Greentoe and no recourse after spending thousands of dollars. HUGE and EXPENSIVE regrets.