GolfPass Reviews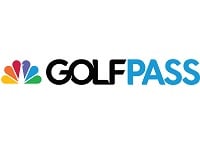 You may also be interested in
GolfPass Customer Reviews

Earl B
I received notice of renewal of my membership, I returned an email to [email protected] informing them that I wanted to cancel my membership and not to renew. However, Golf Pass renewed the membership in complete disregard of my request.
It is near to impossible to reach Golf Pass customer service. The Contact Us simply provides a telephone number with no other method of communication. When calling you receive an automated recording, does not provide instructions to speak with a representative. The automated voice speaks rapidly and is difficult to understand.
For this reason I cannot recommend them.

Disappointed
They set you up with auto- renewal and won't let you change
Fraud... no way to cancel.
The security & billing link never loads.
Seems intentional. They won't let you change auto- renewal. Posted this feedback weeks ago and they have made no effort to fix.

Tom R
Scam alert. No way to cancel.

John B
This is a scam. I have been trying to cancel my "membership" for two months. I get the runaround every time I call. I was told over a month ago that I would receive a call from the department that handles cancellation within 2-7 days. No call. Now they're saying my "case" has been escalated. SCAM!

greg
Won't get what you paid for
These people don't know what they are doing = don't buy their programs!

David B
Terrible customer service.
I subscribed to Golfpass with an introductory offer of a dozen balls included, Despite numerous phone call and emails the balls never arrive and a request for refund has been ignored.
You can access a lot of free golf instruction on the web so this service is not worth the cost.

Alan M
Very poor customer service and support
I subscribed primarily for the instructional videos and found that there were technical problems accessing them. The website doesn't offer sufficient technical assistance, so you have to call. The company doesn't answer phones on the weekends and the website doesn't indicate the hours when phone support is available.
Since I don't used the discount tee times during the Covid crisis, I canceled, but could not get a refund. I didn't have this problem before Golfpass swallowed up Golfnow and Revolution Golf. Strongly recommend against subscribing to this service.

Steven K
No ball and still charged fees
I paid the $100. Did not get balls. Still charged reservation fees. Nobody answers the phone nor is there an email support address. Awful

Sally G
I had a terrible experience with this. I was billed twice. Was told too bad when I cancelled. DO NOT BUY THIS> Terrible service!

Brian C
I bought a golf swing training aid online and within minutes received an email saying "welcome to golf pass". We will charge your credit card after a 7 day trial
I'm thinking "what???"
So I IMMEDIATELY call them, I mean within 2 minutes of receiving this scam email and I tell them I did not sign up for this and I DO NOT want it
DO NOT CHARGE MY CREDIT CARD
They assure me repeatedly that I am cancelled and they will not be charging my credit card now or ever
You guessed it, after 7 days, they charge me 99 dollars
I am disputing the charge currently, and now I have to follow up to ensure the charge doesn't go through
STAY AWAY FROM GOLF PASS
Complete scam

Steven H
This is a scam. I purchased a golf training aid online and next thing I know i am being bombarded with emails from this lot. I deleted them and did not read them and a week or two later I was checking my Credit Card account and i had been charged $161.04 AUD.
It would appear that when I purchased the item online it linked to these deceitful bastards and even though I did not click on any of their free trials or anything else they charged my CC anyway. I have since tried to make contact with them and it is near impossible.
You can email the Australian arm of this scammer and they someone will be in touch but don't hold your breath and as far as phoning them goes don't bother as no one ever answers. Be very wary. BTW: The item I purchased was a Sure-Set swing aid who obviously are party to this deceitful behavior.

Nicolas W
Do not subscribe to golfpass!!
multiple reasons but the most prominent are.
1. Essentially no advantage over the GolfNow.com free subscription.
2. Completely chaotic.
Tried to use the 'free code' reservation was cancelled 36 hours prior to my trip. . Golfpass said due to 'technical interface errors'. I called the golf course Barnsley in Georgia. Their answer- we don't do business with GolfNow. Couldn't get the tee times I needed anymore.
3. Informed golfpass if # 2 above. They knew nothing about it and said they apologize. Spoke to Zack and Leroy to get it fixed or cancel my membership since the first time I used it was a failure. Response- "there isn't anyone else to speak to",
went on website. No email for customer service. Just the same number I called.
4. The tee times available for their 'code' are not only sparse but have to be used after 12 and can only be used for their 'hot time' specials.
5. The content is available via other websites and is much more easily organized than on their website which forces you to waste time looking at all types of extraneous content. For instance you can't stream in a consecutive manner easily if you are wanting to look at something in series.
6. The 'exclusive content' To a great extent is interviews with top golfers. Not sure how many times I'm interested in seeing the coddled upbringing of a golf pro. You know, someone who 'sacrificed ' , struggled, but coincidently had a father who belonged to a club or was superintendent of a club or was groundskeeper for a club. Would rather watch Feherty interview finau for free which is a lot more compelling.
In summary, this is essentially a hype that is thisclose to being on scam level.
The left hand doesn't know what the right hand is doing and the customer experience is not really their priority.