Gaia.com Reviews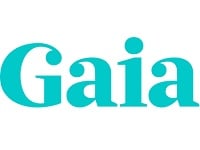 Gaia.com is a source of conscious media that states its aim is to be there to help anyone who strives to expand their consciousness and look deeper into themselves and their purpose on this planet.
The team at Gaia wants to provide a basis for a new and improved society where everyone would be aware of their connection with every other living being. They want to create support for harmonious relationships between all the world's citizens and the environment they live in.
Products
Gaia offers videos that guide you through the process of opening your mind and body to the flow of energy, making you feel better and at peace with yourself and the world around you. There are currently more than 8,000 videos on their website and they are divided into four types:
Yoga
Seeking Truth
Transformation
Films & Docs
Yoga videos are there to explain the philosophy, origins and benefits of doing yoga as well as give you advice on how to appropriately practice it. These tutorials help you incorporate yoga practices into your daily routine.
Not only that, but these videos help you make the best use of yoga by offering you a wide range of targeted yoga exercises for improving both your mental and physical shape.
The Seeking Truth recordings talk about the unusual and unexplained appearances around the world and the conspiracies of life. These are mostly interviews that cannot be found on any other widely-recognized media.
They will certainly make you view life from a different perspective and rethink what it actually means to be your own authority. The interviewees are specialists in metaphysics, ancient wisdom and other similar areas. These are all quite interesting and absorbing.
The Transformation category covers heart-centered videos about holistic health and spiritual growth. They uncover the ways of expanding your consciousness. Also, they aid your spiritual growth by reevaluating the power of gratitude and other positive feelings.
You will also learn how to implement alternative health knowledge into your life and, for example, trigger self-healing processes. Lastly, the Films & Docs section gathers inspirational, riveting and educational videos about the beauty of life in its many forms on Earth.
However, if you are interested in finding out a bit more about their philosophy and approach to life, you need to buy a subscription to their content.
This, they say, is how they provide you with relevant ad-free content as well as with accessibility through any of the mobile or web browsers, or via their app.
Cost and Price Plans
If you are curious, there is a free trial for a subscription to Gaia. If you cancel your membership during this period, you won't pay anything.
After your trial has ended, your billing period starts. You are able to choose a monthly subscription, which costs $9.95 per month, a three-month contract which costs $20, or an annual subscription for $95.40.
Customer Service
Clients can cancel any of the subscription plans at any time if they decide to do so, which is quite relieving. However, if you have any concerns, contact them through their website help section, via email at [email protected], or through the phone on the number 866.284.8058.
Online Reviews and Complaints
The online community is quite satisfied with their subscription to Gaia. The majority of current members mentions the coverage of a wide range of subjects as one of their favorite upsides.
Another feature that stands out is the fact that the content is accessible from any device and any browser. However, there are some complaints also, mostly regarding the functionality of the app.
Many subscribers have difficulty launching the application and watching the content via Amazon Fire TV, while some of them say the Kindle version doesn't work either.
If you are thinking about purchasing the subscription, reconsider the device you want to use for accessing the channel.
Competitors and Alternatives
Gaia vs YogaGlo
Although YogaGlo has a detailed classification of yoga classes depending on the client's' interest and level of "knowledge" yoga-wise, this app offers solely that – yoga classes. Gaia is much diverse and covers a wider range of subjects.
Gaia vs Ekhart Yoga
Ekhart Yoga offers online yoga video classes, full yoga exercise programs as well as in person meet-ups in the form of yoga workshops. Additionally, there is a website section with some very interesting articles on a wide range of subjects.
Still, the whole website is predominantly yoga focused and the related subjects are only just touched upon, as opposed to Gaia where each of the four mentioned topics has an equal share in the overall content.
Gaia vs Yoga International
Yoga International is similar to Gaia when it comes to diversity of the content. In other words, although majority of the topics are related to yoga, there are many other subjects the website writers dwell on. However, it is a bit pricier.
Where to Buy?
You are able to subscribe to your desired membership directly through the Gaia website at https://www.gaia.com/. As for the app, you may download it from either iTunes, Amazon, or Google Play.
Is Gaia Worth it?
If you're looking to get started on yoga exercises and introduce yourself to this philosophy, Gaia is a good choice for you, but any other yoga website would do just as well.
However, if what you want is to explore a whole new way of thinking, then this website is a perfect choice. The variety of covered subjects will certainly astonish you and probably challenge the way you perceive the world.
If you have any experience with Gaia.com or their services, please leave your reviews below.
You may also be interested in
Gaia.com Customer Reviews

SLL
Gaia company is charging me for service that I cancelled. I signed up for the free trial and I cancelled the following day. The company is attempting to charge me $99.00. There is no customer service. The number listed for customer service does not work. I've sent email to the customer service email with no response. When I attempt to log into my account the site response is no email on file. Do Not sign up for free trial. This is a nightmare with no resolution.

SMM
Deceptive and predatory billing practices
Deceptive and predatory billing practices, non existent customer service, limited content. Once they have your billing info they will charge you without notice or consent. Don't sign up. It's been 4 years and I'm still trying to figure out how to remove my info from their system with little hope, outside of a lawsuit, of getting my money back.

Melisa
I cancelled my subscription a few months back due to lack of new content; yet my account was just charged and my subscription renewed. I did not approve this. Apparently, I "paused" instead of cancelling my subscription.
It is rather tricky how they have this set up. I've always received reminders that my account would be charged, but not this time. And they did not care about refunding me. I will never trust this site again, nor do I recommend them (content is years' old with little new content).

J. N
Loved the shows, but the service is poorly architected. Subscribing through the iphone app and the Gaia service are not synchronised at all, and you end up paying through Apple yet not actually able to watch it for more the a few days before it kicks you out. Customer services cannot solve the problem and are unhelpful.

Nick O
Gaia.com is:
1. lies.
2. CGI content.
3. Fake and bad customer support and service.
4. Negative and weird.
5. You can't never update anything including your own private uploaded profile picture!.
6. Weird and frightening payment and subscription management year and or monthly, you cannot perceive anything with them!.
7. A lot of technical issues both app and website..
The technical or general customer support and services is not helpful or supportive or reasonable making any sense at all...
Peace out..
I will never return or approach this massive bottleneck advertisements and commercials clickbait targeting.

Manna
Why are you taking money out of my PayPal without my permission
Gaia international LLC has been illegally been taking out of my PayPal account for over a year without my authorization. I want my money back please. I know not know you and you have been taking 9.95 out of my PayPal each month for a year now. Robyn mitchell

Dia K
I tried to cancel the free trial and I got to the cancelation page that said it was canceled but they still charged me anyway. I tried to cancel after the charge and it appears to work. The site then offered me a free month but this experience has turned me off. I don't want to see anything from them and I hope to find a way to cut their ads from my youtube viewing! Disney is half the price has more interesting content and they didn't rip me off on the trial!

Katie
Not worth headache and deception
A total rip off!! Was very dissatisfied when after the free month trial, was not charged a monthly fee, but for a yrs worth. Did not want a yrs subscription and there is NO customer support when I signed into my acct to try to resolve this issue. Theres community support and automated responses. I have emailed several times and only received automated responses. They are hoping that you wont persue the headache towards resolution.

Pat
My experience with Gaia is horrible.
I AM BEING CHARGED monthly for the better part of a year, but cannot watch as profiles and Roku TV tell me I have to subscribe!! Duh? That's what I am paying the monthly money for? My bank account religiously posts their fee's, and have sent emails requesting help, and they sent me how to cancel. Sweet, but it said I am not subscribed and therefore can't cancel!!!
I NEED A REAL PERSON TO TALK TO TO STRAIGTEN THIS OUT.

Star B
Gaia.com is an incredible resource
I have been a subscriber for almost a decade (started back when it was GaiamTV).
There are literally thousands of informative videos, (and new content added every day) mind/body workouts like yoga, Qigong, informative interviews, and such a wealth of information regarding improving health, nutrition, emotional balance and spirituality.
The content provided by Gaia.com has led me to discover SO much more about my self and my own power than I can even convey.
I have given subscriptions as gifts and watched the lives and health of my friends and family improve through what they learned through watching their programming. If you are searching for ways to changed your life for the better - I would highly recommend diving in.

ratto e
They do have a few good videos. BUT after a week you probably have seen all the videos worth seeing. Heres where it goes wrong, they wont let you cancel your subscription...Cancel page freezes and customer service do not reply on your emails concerning this.
Don't let yourself get scammed by these criminals.

Elise M
DO NOT SIGN UP FOR GAIA!!!!!!
I spent the time and energy to go into my bank and receive a refund for the five months that I have been charged. However, because these reoccurring charges have not stopped, even though my account is cancelled, the only other option is closing my bank account. This is not the route I want to go as it would be time consuming and difficult in some areas being that it is not just my account but my husbands. I would appreciate if you all could contact me rather than disregard what I am explaining. I am a hard worker that has been abused by an online system that has my personal debit card information. That is charging me without my permission and when I continue to say to stop. So, please.. someone contact me to help with why my account is closed, yet, the continuous monthly charges. Thank you
I feel helpless! They have my bank information and continue to charge me. My account is closed and this is not okay. The company finally responded to me and did not read what I wrote. Instead, they sad. Your account is cancelled goodbye. They failed to acknowledge the money they owed me for five months. Today, I spent an hour in a half leaving work to drive to the bank, dispute my case with proof showing that my account is cancelled, and driving back to work. It has been hectic. I feel stolen from and this so called conscious company has cared zero about me in the last five months of contacting them. Do not trust this site.

Jessica k
Don't waist your money...
I have had a very disappointing experience with gaia.com. Although they have some great video there customer service and billing department are appalling. I had tried to cancel my subscription because I felt like I could get the same quality and more variety by using YouTube and did not feel it was worth the money. I was still charged the monthly fee after I had canceled then when I went to use gaia I was not granted access, I kept getting a message saying my subscription was not active and I needed to pay to restart. They had just taken out money of my account to pay the subscription amount. When I tried to call their customer service number I kept getting a recorded message saying that were unable to take my call. No options to talk to anyone in any department. I tried to call them every 20 minutes for an hour and still the same message. I then turned to emailing them about the issue and still haven't received any response. I am so disappointed with my experience and in the company that claims to be uplifting and enlightened. They don't care about you and your experience, they just want your money and don't seem to care if how they get it is unethical and shady. DON'T WAIST YOUR MONEY OR TIME!!!!