Furnished Finder Reviews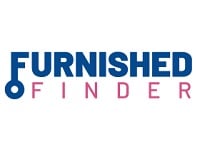 Furnished Finder is company specializing in connecting property owners and traveling professionals on work assignments ( such as travel nurses) for stays generally between 30 and 90 days.
How Does Furnished Finder Work?
Looking for short-term housing? Using Furnished Finder is easy. All you have to do is log on to the service's website and submit a housing request.
Property owners in your search area will then reach out to you. You can chat with a verified owner directly to find the property that best suits your needs.
You'll have to stay a minimum of 30 days, but most stays are around 90 days in duration. That said, there are some properties that you can rent for longer.
When you're ready to book a property, you can do so directly with the property owner. Since you book directly, there are no extra fees, commissions, or mark-ups - rates are kept extremely affordable.
You will be asked for your cell phone carrier when you sign up, which will enable text alerts so that property owners can chat directly with travelers. You can stop the text alerts at any time.
More often than not, you can leave early if your assignment cancels on you, too. Just make sure you check with the property owner to find out what kind of notice is required - usually 30 days - and make sure you acquaint yourself with their rental policies before signing a lease, too.
You don't have to be a traveling nurse to use Furnished Finder, either. However, 98% of the people that utilize this service are traveling nurses, allied health professionals, and locus tenens. If you're a property owner, you can rest assured that legitimate renters will be staying in your properties.
If you want to sign up as a property owner, know that you can list either an entire property or even just a single room or two. Your property doesn't need to be close to a hospital, but it should be within driving distance.
On-call workers usually need to be within a fifteen-minute commute to their workplace, but some traveling healthcare providers can stay further away.
Cost and Price Plans
As a renter, there are no costs affiliated with using Furnished Finder. If you wish to rent your property as a property owner, you can expect to pay $99 for a 12-month listing.
It's simply a one-time listing fee and it will last for 12 months. No commissions or booking fees are charged, as you'll work directly with the traveler.
If you want to list a full hotel or apartment complex, you'll pay just $250 for a 12-month listing. Once you purchase a listing, you cannot get a refund for your fees.
Competitors and Alternatives
There are plenty of other alternatives to Furnished Finder out there, but very few that specialize in housing for healthcare workers. There are even fewer that focus on stays longer than 30 days in duration.
If you're comparing Furnished Finder to other short-term rental sites, it's only natural to see how it stacks up vs. vs Airbnb. The difference between the two is really in the listing logistics and audience.
While Airbnb is designed more for leisure travelers and shorter stays, Furnished Finder is primarily for traveling healthcare workers.
Online Customer Reviews & Complaints
Customers love using Furnished Finder to find short-term rentals. They say things like, "Furnished finder made it easy to use their site and was there whenever I had questions" and "FF is working great for me...I joined up last month...and have rented out all my units."
One other feature of this service that's often overlooked is the ability to verify short-term rentals off-site, too. You can verify the legitimacy of your furnished housing - and find out whether it's a scam - but submit a free owner verification request. You'll get a quick report that will tell you the name of the owner and other property details to find out whether it's legit.
There are also safeguards in place in case you need to report a property. All property owners must agree to Furnished Finder's terms of use and if they violate these terms, you can contact the company with a complaint.
Customer Service
You can use the contact request form on the company website, and you can also call (661) 489-5907.
The company has a physical address in Parker, CO. the company has an A+ rating with the BBB.
Where to Sign Up?
To sign up for a short term rental with Furnished Finder, you will just have to log onto the services' website. There, you can submit a request for a property in your area and owners in that search vicinity will get in touch.
You can also search a map to find out what options are out there and contact an owner directly. You can chat through the app.
The Bottom Line
If you're a traveling nurse looking for a place to stay - for a property owner with room to spare - you might want to give Furnished Finder a try.
This program is easy to use and even comes with a helpful app. Cheap for property owners to use and free for renters, it presents many affordable and convenient opportunities to people seeking housing.
If you have any experience with Furnished Finder or their services, please leave your reviews below.
Furnished Finder Customer Reviews

Connie S
There are so many things wrong with this company. NONE of the 'traveling nurses' who inquired were willing to complete the background through Keycheck (Furnished Finder's recommended partner). Most if not all inquiries are scammers who couldn't/wouldn't show proof of identity. Don't open up your home without asking for a copy of a contract and a driver's license, you'll end up with squatters.

Jeperka
Do not rent from Furnished Finder. It's a Craiglist site and not for professionals.
Furnished Finder is no different than renting on Craiglist. It does not have the protection of a site like AirBnB. They will not investigate anything or do anything for you as a consumer.
The one difference is that unlike Craigslist which is free, they charge their owners to post listings which is currently $99 a year. Other than that, you don't know what or who you're getting.
Even if it's brought to FF attention that you have been scammed or unlawfully cheated or treated, FF will do nothing for you. Absolutely nothing. If anything, they will always side with the property owner because they want their $99 a year.
As a consumer, you offer them no profit and their system is not on your side. FF does not review disputes between owners and tenants. So if you get scammed as a consumer or tenant, you are on your own. FF will not refund you, or even remove the owner from their site.
As long as they are a real owner (meaning they truly own the home and are not merely scamming you pretending to own it), it doesn't matter what the owner does to you as a tenant, FF will not do anything and there are no repercussions for the owner. This includes reviews.
I had the worst experience I have ever had in my life with a landlord. #1. The landlord did not disclose that her home was next to the highway. We signed a lease sight unseen and discovered that it was so loud that we could not think clearly. When we would talk to people on the phone, they could hear the highway noise. It was hard to sleep.
To be fair to the owner, we originally stated we would stay several months, but when we got there the noise was unbearably loud. So we gave her 30 days notice per the terms of our lease.
After that, the owner was angry and upset and proceeded to get us any which way she could. One, she mouthed off on me over text message (okay, we all get mad sometimes). But she did not stop there unfortunately.
Two, the woman tried to charge us for dents and damages on her parked car that we did not touch or drive even once. She had the boy who cuts her grass go and take photos of her already banged-up car and threatened to make us pay for it. When we disputed and offered to allow the neighbors to serve as witnesses that we never took her car out, she backed down from her dishonest claims.
Third, after we cleaned the space spotless and left it cleaner than we found it, the owner proceeds to charge us for 15 hours of cleaning plus an additional 2 hours of rug cleaning. We talked to the cleaner who was unable to provide us with details of what actually took her 15 hours to clean (got defensive, angry, hung up on me).
Fourth, the owner kept our cleaning fee in addition to our security deposit. We notified her that she still owed us money and did not respond or refund our money. I could take her to Court and get my money back, but is a few hundred dollars worth it? I figured an honest review to protect others from this madness would suffice.
Furnished Finder did nothing to help with me writing an honest, public review. Why? Because the owner pays a fee to be on FF but the tenant pays nothing. Therefore, they will always side with the owner.
#1. The owner took down her listing after this debacle so FF told me I could not write a review since she took down listing.
#2. FF stated they could not notify me when the owner does list again. I just have to keep looking for the day it is listed again.
#3. I finally find the listing. I post my review. Owner deletes her profile and creates a new account under her husband's name. I notify FF. They said they can't do anything and to post another review under husband's name. I do that.
#4. FF posts my review (it passes all their policies) and then 24 hours later deletes my review. They do not contact me or notify me. It just vanishes. This leaves future consumers to be misled & leaves no accountability for awful, terrible owners.
I would not be surprised if a class-action lawsuit arises against Furnished Finder. They have terrible customer service, no protection for their landlords or tenants to get scammed and/or be in unlawful circumstances. Very misleading site. Not to mention, very outdated & ancient site.
Do not rent from Furnished Finder. It's a Craiglist site and not for professionals.

kamoy j
Very delightful lady to be around never a dull moment.
My three months stayed at 8 Cranberry Brook Drive in Freehold New Jersey was awesome. The atmosphere was great. The house is always quiet my host Maxine Jones is such an elated person; she welcomed me with such glorifying spirit. She's a fun, loving individual to be around. I enjoyed being with her, I actually became one of her family the first day I stepped in her house.
I certainly would recommend anyone to her in case they need a place to stay, rent, rest their head etc.

Terrie O
The problem with this website is that it does not allow your property to be easily found if you are outside the city limits of where the rental property is.
For example, my property is 20 miles south of a major medical center, but my address is not the same city.
So if a nurse or professional is looking to find a property, the search would start with the city that the assignment is in. When that method is used, if your property is outside the city limits, it will never show up on the search.
So save your $99 if you're not in a major city because your property will basically be unnoticed...

Lisa
I was planning to list my Airbnb room for the slow winter season. Due to my initial interest they sent me 3-4 daily people requests. But, the minute I paid their 99 dollar fee.......nothing. All communication done abruptly. I have plenty of Airbnb business and am just out the money for this listing. I WOULD NOT recommend this service. Kinda scammy.

Jackie
Went the extra mile to help.
Today I listed my property with furnished finder and I worked with a lovely consumer representative lady name Gabriela.
She was very knowledgeable about the business aspect of the company as well as very patient with me.
Kudos to you Gabriela and thanks again for being helpful.

Joe C
no responses from property owners
I am a travel nurse. I heard about this site from other travelers, but know of no one who actually used it.
So my next assignment was Tucson, AZ 1/3/2021-3/6/2021. I found 5 great places and sent out 5 messages. 4 of them never responded. The one that responded had 2 duplicate listings both showing available 1/3, They contacted me to say their property was not available until March.
2 weeks later I still see their property listed for Jan 3. I informed customer support and they said there is nothing they can do?!? How about enforce a policy of etiquette. Since I was running out of time, I went to airbnb, and by the end of one single day I had a great rental for the 3 months - for about the same price as the furnished finder ads.
I'm going to try furnished finder one more time for my next assignment and post a new reply. In addition I work with about 40 travelers each week and I'll be spreading the word about my experience.

Brian P
travel nurses and other monthly traveling professionals use this housing platform instead of traditional corporate housing or expensive vacation rentals.

Steve M
Not a scam, just a worthless referral service
I paid their fee almost a year ago to get listed on their website, but have not had 1 referral, not one call in that time. I went into this with my eyes wide open and figured if I get one referral I'd be happy. So for those asking, it is not a scam - just a company that tells you they had a bunch of searches in your area and delivers nothing.
Great site and Awesome owners!
I've used FF for over 4 years now and have had several tenants find my property through these guys. Many have commented on how easy it was to use for them. It was super easy to set up my listing and the website was quite user friendly. The one issue I had with my account was resolved on the first phone call in about 10 minutes.
I highly recommend FF to anyone looking to rent a space in their place!
Excellent Service and Awesome Owners
I've used FF for 4 years now and have found them very good at matching potential tenants with my property. The website is very user friendly and it was easy to post my listing. I had inquiries the very next day!
The one time I had an issue with my account it was resolved over the first phone call in about 10 minutes. I've had several tenants comment on how easy FF was to use on their side as well. I'll be using this site for a long time!

Oanela
Wrong messages, horrible IT support
Not sure if they are still trying to save money (was obvious from their onset). But put in a support ticket (twice) when they mixed up messages between tenants and landlords and I got 3 in past 45 days from perspective tenants interested in properties that ARE NOT MINE. Called when no response within 24 hours and still getting those messages in error, but was told their IT department only works weekday business hours. And oh, btw, said that many other landlords were getting same in error but that they "have been working on this problem for months." REALLY?? How do I know that I am not getting messages that are for my properties??? Bush league for sure, but hey, you get what you pay for. Grow up Furnished Finders.