Fubo TV Reviews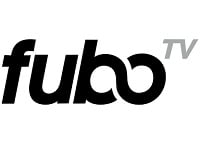 Fubo TV is an internet based television streaming service for TV shows, movies, sports, and news that offers subscriptions in several tiers depending on the number of channels and devices.
How Does It Work?
According to their website, Fubo.tv was designed specifically for lovers for sports so that they can see all the sports they want when it works for them, including NFL, MLB, NBA and NHL, all live and in HD.
They also offer their "Cloud DVR" which allows their customers to record the game if they are unable to watch it live and their service provides something called "72-Hour Lookback," which is a feature that lets customers replay nearly any game, show, or movie that has aired in the last three days, even if they forgot to hit record.
Mobile Options
This streaming service does say that they offer mobile applications for both iOS and Android at this time, and their service also provides applications for Roku, Apple TV, Amazon Fire TV and Fire Stick, Android TV, and Google Chromecast.
Cost & Price Plans
At this time Fubo.tv has three different monthly membership plans that their customers can choose from. The first is their smallest package, Fubo Latino, which is priced at $14.99 per month and technically offers 13 different channels but not all of them are sports channels.
Their next package is the Fubo Portugues, which is priced at $19.99 per month and offers five different sports channels.
Finally they offer Fubo Premier which is priced at $19.99 per month for two months and then $39.99 for each month afterward and which offers customers 75 different channels of all kinds.
No matter which monthly package you are interested in trying, Fubo.tv says that all brand new accounts will be given a free seven day trial and if they are unhappy with the service they are welcome to cancel during this trial and never incur a charge for their service.
Refund Policy
Fubo.tv is a month-to-month service so they don't actually provide their customers with a Refund Policy.
Instead, they give their customers the free 7 day trial of their service so all customers who decide that it doesn't meet their needs are welcome to cancel during that first week of service and never incurring charges at all.
If you do choose to enroll in a monthly plan, you are welcome to cancel at any time without cancellation fees or other penalties being held against you, and whenever you cancel you simply be able to continue using your service until the end of that month, at which point your subscription will be ended.
Customer Service Contact Info
Customers who wish to contact their Customer Service team with any questions, concerns, or complaints can do so by going to their Support page and then clicking their "Submit a Request" link at the bottom of that page.
Reputation
The reviews of this channel streaming service appear to be really positive at this time, with most reviewers speaking highly of the quality and the content of the programming they are able to get through this service.
That being said, many of the positive reviews posted about this service do come with a series of qualifications, the biggest of which simply being that United States' based sports fans are not likely to get their money's worth from the largest package offered by Fubo.tv, because the best benefit of that package is the high number of international sports channels.
The general consensus about this service seems to be that if you are interested in international sporting events that are usually hard to come by in the US, then this service might be perfect for you, but if all you are looking for is access to all the US based football or basketball games, then there might be better services available for you elsewhere.
Competitors and Alternatives?
There are many different cable services and streaming services that designed specifically for sports lovers, including the Sling TV offer which allows people to pay extra each month to add a sports package to their available channels.
If you have any experience with Fubo.tv or their services, please leave your reviews below.
You may also be interested in
Fubo TV Customer Reviews

RD
Not a good company. I signed up for a specific game and they did not disclose some games are not available. I asked for cancellation and a refund but was told no. That won't refund my 1st month!

LINDA T
We signed up for the free trial to get the stations that the nfl games are on today, jan. 1, 2023. We could not get them. They left out that you had to be in a certain "Jurisdiction" to receive the channels. Very upset about this misrepresentation!

Lenford P
I did the 7 day trial on October the 2nd 2022..On Oct 5th my bank account showed that Fubo had already billed me $35.95.That was in only 3 days..I called and was told I would get my refund in 5-7 days.
In addition, I found that some other company had billed me $39.95 for a subscription..they didn't know the subscription was for..It was some company with initial Ythgnd.com..They had know info on their website except mentioned something about subscriptions.
There customer service representative promised me a refund on 5-7 days..Of course they didn't have any information about what kind of subscription..ect...I think they are in cohoots with Fubo...In my opinion Fubotv is definitely a scam!!.Probably need more capital to be legit and can't get any backing..Tread lightly..Stick with Hulu...

Peter B
FUBOTV - EPL - Crippling Constant Buffering
The FUBOTV streaming coverage of English Premiership League football is unwatchable due to constant buffering. I have encountered this critical failure on EVERY occasion I have used it over more than two months. The most recent being October 1st and 2nd 2022. This occurs from different locations, using different devices, and different internet services.
I wish I could join/sponsor a sufficiently large user base action that could remove Premier League coverage from this atrocious service for breach of contract and give it back to the previous supplier. The single breach issue is CONSTANT BUFFERING. It is so severe I have yet to be able to watch a single match without interruptions every few minutes of streaming, each far longer than the intervening successful stream!
Yes, I have implemented ALL of the purported corrective steps !
In my opinion as an experienced customer service professional, the most egregious failure of all is FUBO's dishonesty about this issue. They simply do not admit it is a KNOWN PROBLEM, nor that they conceal its ROOT CAUSE, nor do they provide a reliable WORKAROUND, nor have they announced a long term SOLUTION.
The preceding steps constitute the most basic, industry standard troubleshooting and customer service protocols and FUBOTV is in breach of all of them. Disgraceful

Dan
Fubo automated dishonesty
Fubo is very untrustworthy!!! I signed up for a free trial in Dec 2019, provided my credit card and cancelled within a couple of days. Unbeknown to me I received an email in June 2022 saying it looks like I lost my password, since that time they have been charging my credit card at a rate of $94/month. When I contacted them they refused to do anything about it.

Eric H
You sign up for a free week and then you can't access them online to cancel. Says they don't recognize email or password, what a rip off.

Bryan21
Getting Spammed and Phished
Spam and Phishing attempts started rolling in to my email account as soon as I signed up for FuboTV. They apparently love to sell your email address to unscrupulous people.
I was able to cancel my account during the free trial just fine, but the spam and phishing continues in volume.

E. O
Absolutely DO NOT fall for this scam! FuboTV promises a one week "free trial" for their service but if you cancel in time as I did, they will still charge your credit card account.
I addressed this dispute with their customer service representative: Mr. Alex Soto, (name spelling may not be accurate) in November of 2021 who freely admitted I had indeed, canceled inside the one week deadline allowed but hadn't "requested a refund"!
I was never informed of the requirement to request a refund and why would one be necessary for what was promoted as a "free one week trial"?
Efforts to resolve this through my credit card provider have proven fruitless as I believe FuboTV, (or at least their customer service department) is based in The Netherlands.

Unhappy C
Good content, but not for me...
After trialing FuboTV for a week I chose to cancel. The sports content was very good (for international sports), and the content of movies and tv programs was pretty good. My main complaints were: 1. while I could save or record movies soon to be aired on individual networks, I did not see a way to save those that were on demand, meaning that each time I wanted to watch an on demand movie I would need to do a new search through all movies. Being able to save movies to a favorites list would have been a very good option. 2. TV programs I liked could be saved, or recorded. There was then a list created of all of the programs I was following, which was great. What wasn't great was that the list only displayed 20 shows or recordings, which means that after I spent my time going through everything offered on Fubo and saving or recording the content I was interested in, the majority of it was saved, but not searchable as only 20 items were kept in the list. Very frustrating! Again, good content, but the delivery of that content and the difficulty in identifying something to watch was why I cancelled.
Customer service: canceling within the trial period was a challenge, but eventually the monthly charge I incurred as a result of not being able to easily cancel was fully refunded, and I thank Fubo for that. Unfortunately, it took way too much time, effort, aggravation, and unfortunate negative reviews to make that happen. After getting the runaround for several days I was finally contacted by a woman who took care of the problem in a matter of seconds. Had it been a strait forward process from the beginning, and if Fubo cleans up the customer service issues I experienced it would be a very good service for a lot of people, just not for me.

Duke S
They keep charging you after Cancelation and wouldn't give a refund.