Fubo TV Reviews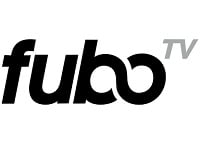 Fubo TV is an internet based television streaming service for TV shows, movies, sports, and news that offers subscriptions in several tiers depending on the number of channels and devices.
How Does It Work?
According to their website, Fubo.tv was designed specifically for lovers for sports so that they can see all the sports they want when it works for them, including NFL, MLB, NBA and NHL, all live and in HD.
They also offer their "Cloud DVR" which allows their customers to record the game if they are unable to watch it live and their service provides something called "72-Hour Lookback," which is a feature that lets customers replay nearly any game, show, or movie that has aired in the last three days, even if they forgot to hit record.
Mobile Options
This streaming service does say that they offer mobile applications for both iOS and Android at this time, and their service also provides applications for Roku, Apple TV, Amazon Fire TV and Fire Stick, Android TV, and Google Chromecast.
Cost & Price Plans
At this time Fubo.tv has three different monthly membership plans that their customers can choose from. The first is their smallest package, Fubo Latino, which is priced at $14.99 per month and technically offers 13 different channels but not all of them are sports channels.
Their next package is the Fubo Portugues, which is priced at $19.99 per month and offers five different sports channels.
Finally they offer Fubo Premier which is priced at $19.99 per month for two months and then $39.99 for each month afterward and which offers customers 75 different channels of all kinds.
No matter which monthly package you are interested in trying, Fubo.tv says that all brand new accounts will be given a free seven day trial and if they are unhappy with the service they are welcome to cancel during this trial and never incur a charge for their service.
Refund Policy
Fubo.tv is a month-to-month service so they don't actually provide their customers with a Refund Policy.
Instead, they give their customers the free 7 day trial of their service so all customers who decide that it doesn't meet their needs are welcome to cancel during that first week of service and never incurring charges at all.
If you do choose to enroll in a monthly plan, you are welcome to cancel at any time without cancellation fees or other penalties being held against you, and whenever you cancel you simply be able to continue using your service until the end of that month, at which point your subscription will be ended.
Customer Service Contact Info
Customers who wish to contact their Customer Service team with any questions, concerns, or complaints can do so by going to their Support page and then clicking their "Submit a Request" link at the bottom of that page.
Reputation
The reviews of this channel streaming service appear to be really positive at this time, with most reviewers speaking highly of the quality and the content of the programming they are able to get through this service.
That being said, many of the positive reviews posted about this service do come with a series of qualifications, the biggest of which simply being that United States' based sports fans are not likely to get their money's worth from the largest package offered by Fubo.tv, because the best benefit of that package is the high number of international sports channels.
The general consensus about this service seems to be that if you are interested in international sporting events that are usually hard to come by in the US, then this service might be perfect for you, but if all you are looking for is access to all the US based football or basketball games, then there might be better services available for you elsewhere.
Competitors and Alternatives?
There are many different cable services and streaming services that designed specifically for sports lovers, including the Sling TV offer which allows people to pay extra each month to add a sports package to their available channels.
If you have any experience with Fubo.tv or their services, please leave your reviews below.
You may also be interested in
Fubo TV Customer Reviews