FreeScore360 Reviews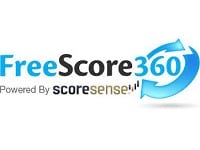 FreeScore360 is a financial service company that states it's aim is to help users get a better understanding and control of their credit score.
How Does it Work?
The first thing to know is that once you enter your personal information on FreeScore360.com you are enrolling in a free trial of their services.
The free trial gets you access to your credit scores from the three main credit bureaus, Experian, TransUnion, and Equifax.
You'll also have access to FreeScore360's features primarily their ScoreSense service. This will provide you with services such as
Daily credit monitoring and alerts,
Interactive tools
Learning center
Score Sense Dispute center
Monthly updates for all 3 of your scores
Plus $1M in Identity Theft Insurance
The idea being that with the use of their data you will be able to use their resources to fix any issues with your credit, and the constant updates of your scores will allow you to approach lenders from a position of strength once your score is in the top tier.
They also state that many credit reports contain errors that can go undiscovered costing you thousands in potential interest payments, and that having access to your credit reports could help you solve these.
It's important to note that FreeScore360 is not a Credit Repair organization, and they are not claiming to provide that service. They include the disclaimer that the credit scores provided to you are not FICO scores.
The parent company, One Technologies, LLC, also owns the following sites: FreeScoreOnline.com, ScoreSense.com, NationalCreditReport.com, and ScoreSenseBasic.com.
Cost and Price Plans
Once your 7 day trial period expires you will be billed a monthly membership fee of $29.95.
If you wish to cancel your ScoreSense membership before the end of the 7 day trial, or any time thereafter, you may do so by contacting customer service.
Customer Service
The customer service phone number is 1-800-972-7204 which you can use for any questions or canceling your account. You can also live chat with a representative through their site
Monday - Friday 8AM to 8PM CST
Saturday 8AM to 5PM,
Sunday Noon to 6PM.
You can also write to them at their address:
8144 Walnut Hill Lane, Suite 600
Dallas, TX 75231
There are no refunds offered for any of the months you were charged for but you should be able to cancel at any time.
Online Reviews & Complaints
If you search online or read the reviews below you'll find many negative reviews about FreeScore360. There are two main sources of this discontent.
A primary reason is the monthly charge, which many customers didn't realize they were agreeing to or simply forgot to cancel.
The other reason is that after submitting personal information to the company, users stated they were inundated with spam offers and mailers from many additional companies.
In their terms and conditions FreeScore360 do state that they share your data with 3rd party companies offering related services. That is the price you are paying for your free credit reports.
FreeScore360 do state that if you contact them for the purposes of unsubscribing from promotional content they will share your request with their partners.
Further all their email content and promotions, as well as the promotions from 3rd party companies, come with the option to unsubscribe.
FreeScore360 has an A+ rating with the BBB, though with only a 1.77/5 customer rating. An A+ rating with the BBB generally means a company is 'accredited' ( meaning they pay the BBB a fee) and respond to customer complaints on the BBB platform.
Competitors and Alternatives
There are many mainstream companies offering similar services, such as Credit Karma, CreditWise from CapitalOne, and Credit Sesame.
You can also find companies offering specific services that you may need such as credit repair or debt consolidation.
The Bottom Line
Banks and lenders rely on your credit score rating as a way to categorize you as an investment for them. A high credit score means these institutions view you as a sound investment and thus are likely to lend to you at more attractive interest rates.
Conversely, a low credit score means the opposite and as a risky investment lenders will offset that risk by offering you higher rates and more rigorous screening.
FreeScore360 does do the job that they claim; to give you a better understanding of what your credit profile looks like and give you the information and tools to improve it. Especially, if you're on a time crunch for this information or want to subscribe to the features offered by the ScoreSense program.
There are many alternatives and you also have the option to contact the credit companies individually to get your information.
However, be aware that Experian, for example, uses the same business model as FreeScore360, where you get your score in exchange for a trial period to their credit monitoring service.
If you have any experience with FreeScore360 or their services, please leave your reviews below.
You may also be interested in
FreeScore360 Customer Reviews

J.Leigh S
The reason I went to this site was because I was trying to buy a home and was opting in to the rent to own programs and they have absolutely nothing to do with getting me in line with a mortgage company. Makes me sick to have to go through so many hurdles.

Tom C
FreeScore360 results in lots of spam
Recently, I used FreeScore360 while considering a mortgage refinance, and since have gotten well over a dozen marketing emails from companies selling everything from mortgages to pest services, and new ones show up every day.
It seems obvious that the business model FS360 uses includes selling the contact information of those who use their credit score service to other companies.
A little of this might be acceptable, but the number and variety of services being offered makes this a big irritant. I unsubscribe from the emails as soon as they arrive, so assume eventually the "noise" will quiet down.
However, recently about half dozen unsubscribe clicks (to 3-4 different unsubscribe sites) end up being blocked by my malware software as threats.
Not sure anything can be done about this since it's all probably legal, however, that just makes it even more irritating. Like SPAM phone calls, no one seems to have a way to stop them.
The only recourse I seem to have is to let FS360 know what's happening, and what decisions I've made based on the experience.
If we think of customer satisfaction as not just a scale from highly-satisfied to highly-dissatisfied, but also with the potential of an emotional connection, the extremes might be described as "advocate" and "opponent". A satisfied customer might say "I'll buy my shoes at Nordstrom", while an advocate my say "I'll only buy my shoes at Nordstrom".
This experience has made me an opponent of FS360 and those that pay for their contact data. I will never do business with any of these companies, and, if asked, will negatively market their services.
Not sure FS360 is unique. Even this site, Reviewopedia, has a lengthy description in its terms of use that allow it to use anything posted at their discretion.

John S
I kept putting in information; I got a message click here to get your scores; then it said oops we need more information. As far as I can see all it was doing was collecting my information to sell to someone else. I cannot believe it is authenticated by MacAfee; Accredited Business; and Norton. Beware.

John W
There is no reason for this to even exist except to steal your money.
You would have to be a complete idiot to use their service.

Arianna H
When Bad Reviews Are the Best Advertising for a Service
Well, i will be signing up for freescore360 because I get free points at swagbucks for it. I am just going to call and cancel so I will not be charged.
The reason I will be signing up is that the only people who left bad reviews on here clearly misunderstood how credit scores work, replied to phishing emails or forgot to cancel in time. I figure that rationally, if this is as bad as it gets well, sign me up!!

Bob R
I've been on the hunt for reviews on all the free credit reporting services and they all seem to sound exactly like the ones on this thread. At the point I got to, it looked like all the services were considered to be shady because they automatically subscribe you to their monthly paid credit monitoring service.
If you can go into the hunt expecting this, then really it comes down to figuring out which of the many companies will give you the least amount of trouble to escape their subscription. The ultimate purpose of the free credit score is to entice you to use their service, and that's it. There are no real differentiable qualities beyond that.
That being said, among all the companies I figured I'd give these guys a shot and, as expected, after receiving my scores they automatically enrolled me in their monitoring service. In order to combat this, I called them up and just had to be tough and say to remove me from the subscription and that I needed verification of this. They did, and they never charged me anything.
So, among all the companies out there I give this 4 stars because it's what I expected, and really only took 10 minutes by phone to get them to remove me from the subscription plan. 10 minutes of my time in exchange for my credit reports.

NEVER G
I'd give a negative star rating if I could.

Gary
They do provide a credit report but that is available for free from the individual credit reporting services anyway. The only advantage to this service is that they supposedly combine the three reports. The only way to verify that though is to order the individual reports and compare them with this report. This could easily take more than the 7 free days.
The real issue is that if you don't cancel within the 7 days they will charge you for the full month but your service is cancelled immediately even if you call in on the 8th day. They won't allow you to order the cancellation for the end of the month or continue the service until the end of the month.
They rely on people to forget to cancel or to be unable to review the report in the time allocated so they can charge you $30 for something that is available free and then they do not give you the full service you paid for unless you wait to cancel until the month is up and you are very likely to fail to cancel again.
Don't ever subscribe to this outfit unless you are so anally retentive that you never miss an appointment or overlook anything or forget anything.

Michael F
Advertising for this company, Freescore360.com, pops up without my consent or the consent of members of my PC Users Group on our group's webpages. The group and its webpages are meant to be non-profit. That means no commercial use whatsoever. This company was reported to the Washington State Attorney General by me today.

pj
On August 18th, 2009, I was seeking out a way to obtain a free copy of my credit report and credit score. I googled "free credit reports" and many sites were available. One of the sites I clicked on was Free Credit Report 360. I filled out the information requested of me, such as name, address, and so on..., then click "continue."
The next page I came to was a page asking for my credit/debit card information, which I filled out because there was a free trial offer for My Credit Health, however, my card would not be charged for 7 days, but I had to cancel the free trial offer prior to the 7th day.
There was also a warning telling me that my credit card information would not be used at that time, but was required to establish my account. I was a bit leary about giving my credit card information, so I did a "print screen" and pasted a copy of that screen with it's warning(thank God) to MS Paint. I hadn't given any authorization to use my card info. yet.
The next screen I came to gave me an membership number and then gave me the option to "continue" so I could receive a copy of my credit report(this page I printed). Before I clicked on "continue" I thought I should perhaps check out a couple of other sites before proceeding. While doing so I came to AnnualCreditReport.com which offered me access to all three major credit reporting agencies with no free trials, or possible charges to my credit card.
There wasn't even any requests for my credit card information. Since I chose to go this route, I closed out the previous window to Free Credit Report 360, and continued with the other site and received free copies of my credit report from all three major agencies. Ten days later I received a NSF card in the mail from my Bank.
Stunned with disbelief, I quickly pulled up my bank account online only to find that My Credit Health had taken $29.95 out of my account without my authorization...as I stated before, I didn't even continue with that first website, I closed it, however, I didn't delete my credit card information prior to doing so. I just assumed by "x-ing" out of the site, my personal information would automatically be deleted.
BOY WAS I WRONG! Not only was I charged $29.95 to my account, it happened to be that time of the month when my account was low, so I ended up with $179 in overdraft fees. Since then I have found many websites accusing Free Credit Report 360 and My Credit Health of scamming many people such as myself. Don't be scammed by either of these companies.
FOR THOSE OF YOU WHO DON'T KNOW...YOU CAN OBTAIN A FREE COPY OF YOUR CREDIT REPORT FROM ALL THREE MAJOR CREDIT REPORTING AGENCIES ONCE A YEAR.

Michael W
Put in all info. incl. CC# and the web site closed down.
Tried to email the original sender. The email was returned. WATCH OUT.