FreeBitco.in Reviews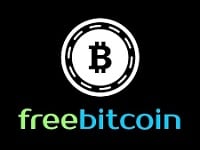 FreeBitco.in is a website that states they give people an opportunity to win bitcoin just by playing games, and at no cost to themselves.
For people who aren't familiar with Bitcoin, it is a type of digital "cryptocurrency", which means that it doesn't have any physical existence.
Instead, it exists entirely online and is used in a peer-to-peer, or person-to-person format.
The alleged goal of FreeBitco.in is to give people who are either new or beginners to this currency a way to begin earning and investing it completely for free, with the simple act of playing a game.
The Promises
This website begins by telling people they will give them the chance to "win free Bitcoins every hour." Each hour, their members will have an opportunity to play a "simple game" where they can win up to $200 in free Bitcoins.
Once you begin wining your currency, you will be given a second opportunity to multiple your Bitcoins by playing a "Hi-Lo" game that they say has been "designed to be provably fair by using a combination of math and cryptography." Customers can win up to one bitcoin each time they play.
Members are also asked to refer their friends and family members to this website to participate in the games as well. Whenever someone you refer plays the games on their websites, you will automatically receive 50% of whatever they win.
Finally, they also provide members with an option to play a weekly lottery for which you will be given free tickets whenever you or someone you have referred plays their free Bitcoin game.
Is FreeBitco.in Legit?
Certainly bitcoin is a real type of currency that has been popular for awhile and has been considered a potentially good investment depending on who you listen to. The fact that this website deals in bitcoin does not create an issue with its legitimacy.
The most significant problem with this website is the sheer lack of information it provides.
While they spend a lot of time and effort explaining bitcoin, how it works, and how it is valued to their potential customers, they spend almost no time at all explaining to their customers how their "game" works and why it results in them giving you free bitcoin.
Just like with any other money making opportunity on the internet, a company that isn't willing to tell you where or how your money is being made is a company that simply should not be trusted.
If you have any experience with FreeBitco.in or their services, please leave your reviews below.
FreeBitco.in Customer Reviews

Carmine
I made 25 euros in 2016 with this website, they were quite honest but I really doubt they multiply BTC (every single time I staked most of my money I lost), I claimed the free btcs hundreds of times but never got any major win and today the site is down...

Zero
Don't bother to play it. you see the generated amount bitcoin inside ? It's looping.

Peter
Withdraw my money and got them on my btc wallet in 24 hours.

Coinmax
just 4hrs ago my 22000 satoshi vanished from my account. checked through some review websites like trustpilots found similar incidents found that multiply btc auto bets your btc by bot/admin. checked same thing happened to me. don't know if it is technical problem just don't deposit in freebitco it is not safe.

Philip
Noticed my FreeBitCoin "Free Roll" went down from 20 satoshi to 6 per hour, when my Bonus Bitcoin account produces around 50 to 80 satoshi per hour depending on the price of Bitcoin. A customer service tech cancelled my account and stole all my satoshi (a considerable portion of a Bitcoin) an 15 minutes ago because I asked him why my "free roll" satoshi was only 6, and he kept reading his prefab answer from a script hanging in his cubicle.
He claimed to own FreeBitCoin, which is preposterous, because with 23 million users, there's no way in hell the OWNER and I are going to exchange a total of 15 emails back and forth. (caution: curse words sent to me in the emails by the low level tech who stole my money appear in my written experience below.) When he started calling me an "asshole" and a "whiny crybaby" I said "I never cursed at you, why are you doing it now?"
He said, "I'm going to close your account." And before my eyes, I watched my account close and a year and a half of hard work from 8 Bitcoin Faucets that I deposited into my FreeBitCoin account disappear, like a fart in the wind. FreeBitCoin stole my entire account because the low level tech who pretended to be the owner was butthurt that I wasn't buying his stupid script as to why I was only getting 6 satoshi per hour when others are getting a whole lot more, doing the exact same thing I was doing.
Then he called me a "dickhead" and said "These kinds of things happen to dickheads like you." AFTER he stole my money. If you think that FreeBitCoin is going to help you... NO. If you think FreeBitCoin is a safe place to store money? NO. I AM ONE OF DOZENS, WHOSE MONEY WAS STOLEN BY EMPLOYEES, TECHS AND MODERATORS OF FREEBITCOIN. My sponsor on FreeBitCoin had 0.15 Bitcoin disappear from his account on FreeBitCoin and he's stupid enough to keep putting more on there?
He's at 0.4 Bitcoin there right now, and I'm going to laugh at him when they steal his whole amount instead of just part of it. DO NOT USE, OR INVEST IN FREEBITCOIN. THEY WILL INVARIABLY STEAL MONEY FROM YOU, POTENTIALLY ALL OF IT. I'm going to make reports everywhere I can and then focus on a YouTube campaign that shows all of my email interactions with the tech in India who stole all my Bitcoin beause he couldn't "win an argument" when there was never even any argument.
He just couldn't answer the truthful question with a truthful answer. So... The Bitcoin amount I had... I guarantee he's already added it to his own FreeBitCoin account.
(comment #2)
Oh, I tried to send my Bitcoin over to my other wallet but the thief at FreeBitCoin must have been sitting right there waiting for to do that, after our numerous emails back and forth where he insulted me with numerous curse words
And in the middle of my process to move the Bitcoin IMMEDIATELY he closed my account and stole my Bitcoin.
So I'm going to make that punk thief a "YouTube star."

Zheomara
It pays but you will lose
It pays but you will lose when u keep on playing so I would advise not to keep on playing if you win a few satoshis

KENNETH R
They do not respond to anything
Customer Service does not exist for starters. In their FAQ's they state they do not respond to emails if the questions have been addressed in the FAQ's. This is a lie as they do not respond to anything. They even ignore legitimate complaints.
My account was hacked and the account balance was lost and they did nothing, nor did they offer to do anything. They will let you win small wagers but if you increase the bet to say 5000 satoshis I watched the numbers spin and spin as if it was resetting itself and I lost hand after hand yet the games are provably fair and you have a 47.50% chance of winning. Lottery winners are reserved to their highest bettors and depositors.
Due to aggressive attacks to their reputation their lottery has went from several bitcoin to less than a half a coin. There are a couple other faucets that are much better. Contact me for details.

David F
My personal experience with this site is good. Of course the chances of getting a big prize are little, so this is why a lot of people are loosing their satoshi easily. I am get all my rewards, in every roll, and I got pass 30000 satoshi some months ago.
At the present time I am getting my daily interest for the amount I keep in my account and I' m getting payed everyday. I also had the chance to withdraw my satoshi with no problems and worked perfectly. So, my final and sincere evaluation: totally legit and honest.

TJ N
They take all your money look at stats they have a profit of over 100000 bitcoins. They are a scam. I asked for a live draw with lottery and they wont respond. I think its just made up numbers and they keep it all

Robert
Reached a small # of 700 Satoshi and my IP is somehow blocked.....Used VPN, but it's the same. Oh well, thankfully it's been only a week.
I even tried to refer people lol.

santosh
Totally manipulated game you will always lose don't waste your time

Kari H
No matter what I do I keep getting all the time: Incorrect captcha entered This anticipate Freebitco turning into scam.

Kamal
I waste lots of time and money but past one year , I nothing got , finally I felt that this site is fake because you continue lost till 20 bets and 30 bets mean it is fake

Baadshah
When I reached the minimum no of bitcoins to be withdrawn then it says timer is running even you are not playing the reason being the same IP being used by other user which is not.. Total scam and fake...never believe it..

Rajiv
Freebitco.in , My personal experience that , it is pure fake site. When you bet higher stack you continuously loss till 16 bets. This site showed that someone win 4000 btc but site did not gave proof .
Yes this site paid few cents in btc and give proof. lets tell me that who win lottery , jackpot , all data are fake so guys do not waste your time and money