Fragrance.com Reviews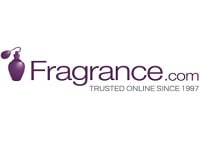 Fragrance.com, found at FragranceNet.com, is a website that says they have been dedicated to selling fragrances and personal care items since 1997, and that they are now a well-respected, trusted retailer of these products.
How Does It Work?
According to their website, Fragrance.com ( also known as Frangrance.net ) carries more than 15,000 genuine, brand name fragrances, skincare, makeup, haircare, aromatherapy and candles all at discount prices, and has sold over $1 billion in beauty products.
Their website says that they offer a Product Guarantee that states that all of the products carried on their website are 100% original brand names, and they will never sell their customers any products that are imitations or knock-offs.
Customers can shop at this website the way they would at any other online retailer, by going through their products by category including Fragrances, Haircare, Skincare, Aromatherapy, Makeup, Candles, For Kids, 50% Off, and more.
Customers are also welcome to search for a product by name, and they are able to search through their available scents by the main scent notes so customers will be able to find new scents based on the notes they know have worked for them in the past.
Cost & Price Plans
Fragrance.com carries such a large variety of products and merchandise that there is not a single or static price range for the products you will find there, especially when you take into consideration any sales or promotions they might be offering at different times.
Refund Policy
The website says that customers who would like to initiate a refund will need to contact their Customer Service team in order to get a Return Merchandise Authorization number and to arrange your return.
They say that all unopened merchandise, except Skincare and Haircare items, are welcome to be returned within the first 30 days of delivery and as long as they are still in their original condition, customers will receive a refund of their purchase price again.
All shipping costs will be the responsibility of the customer, and any merchandise not returned in its original condition and packaging will be charged a 20% restocking fee.
The website does say that refunds cannot be provided for Skincare or Haircare items due to health reasons, so they do ask that their customers are thoughtful about these purchases before making them.
Customer Service Contact Info
Customers who would like to contact their Customer Service team with questions, concerns, or complaints can do so by phone at 800-727-3867 or by email at [email protected].
Reputation
Unfortunately this company seems to have upset quite a lot of people in the past for a variety of reasons, which seem fairly consistent.
There are more than a hundred reviews online complaining that the company sent them a product different from what they ordered, and when they tried to contact the company to explain the problem, the Customer Service was at best unhelpful, and at worst, rude and disrespectful to the customers.
These complaints are something that customers should seriously take into consideration before purchasing a product from this website, and only make a purchase with the understanding that you may not be able to get a refund if you are unhappy with your purchase.
Competitors and Alternatives?
There are many different websites and retailers that specialize in fragrances, including FragranceX, Sephora.com, and many others.
If you have any experience with Fragrance.com or their products, please leave your reviews below.
You may also be interested in
Fragrance.com Customer Reviews

Constance F
Horrible company to work with
Do not purchase anything from this company. You need to read their Better Business Bureau reviews. I spent over $100 on shampoo and conditioner when it was finally shipped to me it was in a large box with no padding to prevent rolling around I had shampoo and conditioner all over the inside of the box and the containers of the shampoo they were difficult to work with they were making me drive and drop it off at the post office which was way out of my way they refused to let me send it any other way that would not inconvenience me. I question the quality of the product they didn't even have the tops of the items secured in the package

Purdy
Received a previously ripped opened opium gift set of perfume ( spray top was off rolling inside box ) & lotion set that was labeled $118 on the box. FRAGRANCENET advertised with 30% off coupon $146.99. Macys sells the same gift set for $118.
Just be honest with the customer as you were in the past with pricing and don't resell opened and used items as new. From a VERY DISAPOINTED past customer.

Bobby H
Hip Hip Hooray for Fragrance.com
First time purchasing from this company, and thankfully I'm 100% satisfied. For the price and the hassle free experience, I could not be more satisfied. Unlike my experience with Saks Fifth Avenue.com where I purchased a 200.00 dollar bottle of perfume and was sent in it's place 2 bars of dove hand soap... Let's just say as of now I'm sticking with Fragrance.com