Hims.com Reviews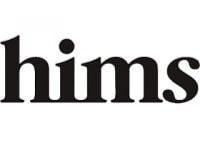 Hims Review: Does it Really Work?
Hims (formerly ForHims) is a company focused on men's health, stating that they aim to provide a more affordable alternative to men's health products, prescriptions, and medical advice.
Products
One of Hims' major products is the Sildenafil, a medication that's used to treat erectile dysfunction.
Because ED is a problem that some men face and are uncomfortable talking to doctors about, Hims' process is highly convenient and far less of a hassle than a doctor's appointment.
Sildenafil allows men to have an erection not just immediately, but one that lasts for a long time for better fulfilment.
It's been known in the medical community for around 20 years now and Hims makes it easier for men to have access to this medication.
Another common problem in men is hair loss and thus, Hims has a complete hair kit that's designed to keep the hair loss at a minimum.
It has three items in the kit: Finasteride pills, The Shampoo and The Vitamins.
Finasteride provides healthy hair that will grow in volume within 3-6 months. It prevents the breakdown of testosterones into the hair-damaging DHT to help prevent hair loss.
The Shampoo also serves as a block to DHT in the body, to keep men's hair healthy and not prone to thinning and/or shedding.
Lastly, The Vitamins is actually Vitamin B7, also known as Biotin. It's a supplement that is known to give anyone who takes it in not just stronger and healthier hair, but skin and nails too.
Hims.com also sells FDA approved products for men's health issues like acne, erectile dysfunction and hair loss.
How Does Hims.com Work?
For products that need a prescription prior to ordering, licensed doctors are available to be contacted via Hims' secure messaging platform on their website.
This platform is also HIPAA-compliant, to ensure data privacy and confidentiality for their customers.
If you're interested to find out the active ingredients in the products available at Hims, their support articles contain a comprehensive list of what's in the medications and other health products they sell.
Customer Reviews & Complaints
Hims appeals to men because of their convenient health services and high-quality products, although there are a few complaints as well.
A limitation is that Hims is available in only a few states of the US as of the moment as well as the product line is still quite limited for now.
There are some concerns about shady practices too, such as asking for pictures before orders can be shipped. So, if you think that such practices are a bit shady or the makings of a scam, then you might want to consider the alternatives.
Customer Service
Hims.com return policy is that they will immediately replace any shipped packages that are damaged, or if what arrives in the box is not what you expected.
However, because they have a guarantee that their products are effective and are affordable compared to the generic ones, they don't allow returns for the purpose of security as well.
Their support team can be easily reached at [email protected] and they also have a telephone number, which is 1 (800) 368-0038.
Cost & Price Plans
Sildenafil is available for a $20 per month subscription. The complete hair kit is available for $38 per month, while other hair growth products like Minoxidil are also available for $13 each bottle.
The DHT shampoo and vitamins can also be bought separately for $11 and $16 each, respectively.
While Hims does not offer free trial due to the guarantee that their products work, albeit within a few months after first use, they do offer a one-month discount to any three-month purchases made on their site.
That being said, all shipping from them also have a flat rate of $5.
Where to Buy?
Online consultations, diagnosis and products are all available on the Hims website, www.Hims.com.
Competitors and Alternatives
The Man Company offers a wider range of men's products that are also aligned for their well-being, though majority of it are for skin-related cosmetics and health concerns.
Beau Brummell offers men's grooming products as well. Their products are developed for healthy skin, specifically for men.
Lastly, Kyoku for Men's also provides acne treatment, a product that is currently still unavailable at Hims.
The Bottom Line
Hims is a company that's dedicated to making men feel comfortable and safe in addressing their health concerns.
While it's thought that men should not give the same amount of concern to their skin's well-being as women should, Hims believes that it's a conversation that needs to be made to make men feel comfortable about wanting to have healthier skin.
Apart from that, they also offer products that are specifically for men's health concerns, which are commonly a cause for embarrassment or awkward conversations with doctors, such as those dealing with sexual performance and hair loss.
If you have any experience with Hims.com or their products, please leave your reviews below.
You may also be interested in
Hims.com Customer Reviews

Nate Z
Never coming back - Be wary of the misleading information, unclear policies, pushy employees, and non-customer friendly approach.
My encounter with HIMS was characterized by confusion and disappointment, and I would caution anyone considering their products or services to be wary of the misleading information, unclear policies, pushy employees, and non-customer friendly approach.
First and foremost, I initiated the chat support with the expectation of a 90-day money-back guarantee, as clearly stated on their website. However, I was informed by the support agent that this guarantee did not exist, leaving me perplexed and frustrated.
Furthermore, my initial interaction with HIMS had been quite off-putting. I felt pressured during a call with one of their physicians, and their responses to my questions seemed unhelpful and pushy. This negative experience lingered and soured my perception of the company.
To add to the confusion, HIMS operates both in the UK and the US, and their websites are strikingly similar. This lack of clarity can lead to misunderstanding, especially when their trademark and copyright are identical. The differentiation is not apparent when navigating their websites.
Despite providing evidence from various sources that indicated a money-back guarantee, the support person insisted that it did not apply to my order because it was placed in the US, not the UK. This inconsistency and lack of transparency in their policies left me feeling frustrated and misled.
In the end, I did receive a partial refund of $50 as a one-time courtesy, but it hardly rectified the overall negative experience. HIMS' confusing policies, lack of transparency, and pushy sales tactics have left me with no desire to return to their services in the future, even when I may need hair loss products.

Wolff
Terrible product and customer service!!!
Bought this for my Husband who was experiencing loss of hair due to my medical conditions. website stated they have a $ back guarantee, but after his severe rash to his entire area of applying, they backed out of their statements. Terrible service and misleading contents

Steve
Worst health company in existence. They poisoned me with Topical Finasteride and I now have permanent damage. Currently suffering from ejaculatory anhedonia, penile tissue changes, neck/back/hip joint and muscle pain and weakness, teeth/gum pain and sensitivity and occasional brain fog. Finasteride is POISON sold by snake oil medics at ForHims.com.

Ray
I don't understand the negativity. Definately not a scam.
I have purchased Tadalafil (generic Cialis) from this company over a dozen times during the last year or so. The product works for me and I've ALWAYS received what I ordered.
They do want both A copy of your picture ID and a picture, and they ask the appropriate medical questions to make sure you don't take it if its not appropriate for your physical condition or other meds you take. The picture is to confirm you didn't just use someone else's id. Nothing they ask is unreasonable, and I'd be suspicious of any company in the US that doesn't ask them.
They have doctors reviewing the info and writing prescriptions for the meds, so the doc needs to make sure who they are treating. Order with the confidence that you will get what you pa for. I'm writing this review because the negative reviews on here just don't reflect my experiences.
I only gave them 4 stars because pausing the subscription for longer than one shipment takes a phone call that I believe is unnecessary. 5 stars for the product.

Bryce
Do not, I repeat, do not give them any information period, this is a scam.

Joe A
I was stupid to even do this before reading the reviews. After I read them I called and cancelled my account. Thankfully nothing has been charged to my card, will keep an eye on my account though. I did get an email confirmation saying they cancelled. Thanks everyone. I should have read reviews first.

Lance B
They demand ALL of your personal and financial information (including your Credit Card codes) before you can do anything. They even demand a full, unredacted version of your Driver's License, Social Security number included).
When they ask for a clear photo of your face, and you send them a new one you just took within the last 5 minutes, they deny you until you send them another one.
Attempt to cancel your account? Not without an act of God.
And you aren't buying 40 mg of Viagra. It's a "secret blend of Slidenifil and proprietary herbs".
F this company and it's lies.

Jared
They have shady business practices
They do not let you cancel your subscription in the app. You must speak to them directly. You can pause your subscription, but be warned that they will process your order two days before your subscription is supposed to resume, and then they will refuse to give you a refund or cancel the order (even if it hasn't shipped yet.)

Frank R
Never got past age of birth!
I started to fill out app for meds, filled in dob they rejected me right on spot.

George M
Huge Scam. Ads used to push interracial relations.
The San Francisco company uses its platform to sell snake oil and push a far-left agenda.
1 Letterman Drive
Building C Suite 3500
San Francisco, CA 94129
United States
Go ahead and send them your complaints.

Manfred K
Over two months - still waiting for my order
After two months and two emails, I still haven't received my order. And, it wasn't $5; it was in access of $39, with shipping handling, etc. And, it's a recurring charge. At this point, I don't hold out any hope of receiving this order. Save your time, your money, and putting your card at risk.

John P
They have a fancy commercial telling you
you can get a months supply for $30 so then you go to their webpage and you only get 10 pills / 20 mg pills
Viagra comes in 100 mg pills
Which most men break that in half so I do not understand how they think a months supply is only 10 pills that means I can only have sex 4 times a month
At that price 10 pills comes to $3 a pill
I'm getting 90 pills for $95 I'll let you guys do the math
I would hope everyone steers clear of this scam when you can get it cheaper elsewhere just shop around guys
I would give zero stars but it does not give me that option

Soumanjoy D
When they took away the option to pause or cancel the subscription from the website, that raised a flag. When I asked to pause my order by email, no response.
Their doctors can't read emails correctly.
Unsubscribed.

Kelvin
Complete joke take your money and never contact you I contacted Attorney General