FlexShopper Reviews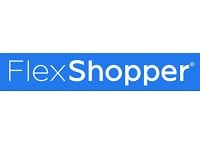 FlexShopper provides rent-to-own leases for appliances and and other home goods, allowing customers to make weekly or monthly payments instead of purchasing the product in full.
How Does It Work?
FlexShopper works by leasing goods under a rental-purchase agreement under which the customer either makes 52 weekly payments, or can choose the early purchase option to fully buy the leased goods outright.
Should the product no longer be needed, or should the customer not be entirely happy with it, they may also give the company sufficient notice and return the product.
Customer Reviews & Complaints
When it comes to online reviews concerning the company, opinions and feelings are highly mixed.
On the one hand, you will find more than a handful of reviews on Better Business Bureau (BBB) that detail how efficient, fast and to-the-point FlexShopper is.
On the other hand, complaints regarding the business are quite concerning, mainly since they speak of unauthorized payments, hidden fees and customer service representatives who threaten customers about their repayment plans.
While it's hard to separate the good from the bad, it does seem that in most cases, the company is working towards reaching a positive outcome for the consumer – even if it will probably be the last time they will use the service.
Customer Service
Regarding FlexShopper's customer service team, possibly the faster and most hassle-free way to get in contact is using their online chat option.
Additionally, you are able to use their main website for tracking, initiating returns, or posing billing questions using their online service, or by giving them a ring. Their phone number is (855) 353-9289.
With regards to their returns policy, you need to be aware that you won't be able to return goods during the initial lease term unless they are defective.
However, if you rent a product for at least the initial term and give the shop enough notice, you may be given a chance to return the item – provided that it's still in excellent condition.
Cost & Price Plans
When discussing price, the cost will depend on the item of your choosing.
However, if you rent multiple things at the same time, the company might apply a Cash Price Reduction by $50 for the second and each subsequent item you rent using them.
It will ultimately depend on your budget and willingness to increase spending limit. However, this avenue will make it less expensive to purchase the items before the end of the term of the lease.
Where to Buy?
Renting a product using FlexShopper is a relatively straightforward process.
You may choose to give the company a ring and discuss your options, use their mobile-friendly app, or go directly to their website and select the products that interest you.
You can also lease products from anywhere, regardless if FlexShopper doesn't feature them on their website.
The Bottom Line
FlexShopper features an excellent range of products, a straightforward application process and attractive prices.
However, concerns start to arise when researching their previously sketchy customer experiences and warning flags.
If you have any experience with FlexShopper or their services, please leave your reviews below.
FlexShopper Customer Reviews

Kathleen A
I'm getting ready to call the Better Business on them. I have been paying $20.54 a week since September 15, 2022 and I only got 3 tires well the fourth one was supposed to be free!! The figures aren't adding up!! Will never ever do business again and I will tell everyone to run away from a $1,500.00 for three tires Scam!

Drs
Double charges triple charges strange additional fees and they will show overdue and nonpayment when it clearly was withdrawn multiple times a day multiple days in a row, not once a week.
Their buyout amount is the same as if you completed Payments instead of just purchase price minus amount paid. They tag the interest on the buyout.

Crystal H
This is the worst company that I have ever dealt with, and I have dealt with companies just as bad.
For one, unless you have a weekly paycheck, this site isn't for you. They will not give you a choice to make your payments bi-weekly, semi-monthly, or monthly.
Two, they will not work you if you lost your job or otherwise lost your source of income. They will constantly call asking for money that you might not have, or need for other things, like...housing and food.
Above all else, their customer service department is, for lack of a better word, incompetent. They will not help you with any issues you might have regarding billing or shipping. Case in point, I just got off the phone with them. All I wanted to do was deactivate my account with these predators, and it was "we'll send your request to the review team", and not, you know, honoring my request right then and there.
That being said, there are MUCH BETTER alternatives to Flexshopper, including saving money for a wanted item and buy outright, or going without an item in the first place. AVOID THIS COMPANY AT ALL COSTS! I seriously wish I could give it zero stars if I could!

Lesseton L
I was given an $800.00 credit from Flex shoppers ordered items and Flex shoppers cancel my order and cancelled my account then they started taking money out of my bank account for the order.

Karen
I wish I could give no stars. Paid my account off doing 90 days same as cash. The day before the 90 days was up a payment was due which they processed. I called on day 90 to pay account off. They told me the payment from the day before was not reflecting and I would have to pay the total amount of almost $300, which I did. I was assured I would be refunded the $31 and they refuse to refund me or show me proof of account history. STAY AWAY!!!!

Bridgett
Terrible repair process and customer service
I would have given a negative 5 stars. Bought a laptop in April buy November it stopped working... completely! Doesn't even turn on. Has never been dropped or anything. That's not what I'm mad about though. I get things happen.
The fact that I have been contacting the customer service department to have repairs done for 2 weeks now and still haven't been able to get it fixed. Instead I keep getting told I have to wait for someone to call me to set up an appointment for repairs.
Since I have made the complaint I have made the payments (3 of them). My advice is dont buy anything that could ever need repairs. Paying $210 for a paper weight is just ridiculous.

Matt B
How is it possible not to receive a response or any correspondence after 3 weeks? No updates to my online account, no phone calls, no emails, no snail mail, no telegram, nothing.
Three out of four items were returned back to Adorama on 11/8. I have provided the UPS delivery confirmation on numerous occasions. The other item was mailed back to Best Buy via regular mail on the same day I shipped the other items.
In addition, I have asked for a breakdown of account details for both of my accounts several times. I've received nothing.
This is ridiculous. FlexShopper has the absolute worst customer service I've ever experienced. Further, your agents are unprofessional and disrespectful, they lack product knowledge, skill, accountability, and urgency. I will never do business with FlexShopper again and I'll be sure I spread the word to others to keep their distance.
It'll be even more pathetic when (and if) I finally receive a return email from FlexShopper. It will most likely be some canned, apologetic response saying "we're sorry you feel this way, blah blah."
My banking and payment information will be changed tomorrow. If your company is still interested in receiving payment from me for my previous orders, you can reach out to me - I might get back if I have time.