FixMeStick Reviews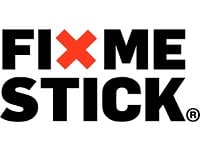 The FixMeStick is a product which virus removal tool which aims to help remove viruses and malware from your personal computer.
The product was created by a team of computer security engineers with more than 15 years of industry experience providing solutions to companies like Verizon, AT&T and Bell Canada.
The original FixMeStick was created in 2011, and since then the company has steadily grown to be one of the most recognized names in virus removal.
They have been featured twice on the TV show Dragon's Den and have earned many tech and business accolades along the way.
How Does It Work?
The FixMeStick was developed to be a simple-to-use, self-updating, handheld device that contains its own operating system so that it can't be affected by the virus attacking your computer.
According to their website, computer viruses can be painfully difficult to detect and remove once your PC is already infected. And once your PC is infected, all your important information is at risk, including files, photos, bank accounts, and more.
While there are many different software programs which promise to correct these problems for you, the reality is that computers are getting more complicated, hackers are getting more sophisticated, and malware and viruses are becoming harder to detect.
The FixMeStick is designed to be used once a month. Unlike standard antivirus software that only works when your system is running, this one starts working immediately before your system boots up.
According to their website the FixMeStick will do the following:
Use an embedded multi-scanner to check your computer's files and connect to the cloud for up-to-date detection and removal of latest threats.
Find and remove infections that got past your antivirus software.
Work in conjunction with any existing antivirus software.
Save you from having to replace your computer.
Protect your computer from all kinds of malicious attacks like: spyware, malware, ransomware, trojans, and viruses.
The FixMeStick works on Windows XP, Vista, 7, 8, 8.1, and 10. It also works for Macs that are Intel-based from 2006 to 2017. Unfortunately, 2018 and later systems aren't yet compatible. You should have at least 512 MB of RAM.
Cost & Price Plans
$9.95 will currently buy you a FixMeStick which is activated for a 30 day trial and can be used as many times as you need on up to three different computers.
Customers who enjoy the performance of the FixMeStick and want to continue using it should do nothing and will be charged $44.99 for the next year of use, and will continue being charged until canceling enrollment.
If you do not want to continue using FixMeStick, you must contact them during the trial period and cancel your membership. The website says that customers who keep their FixMeStick can re-activate it at any time by plugging their stick back in.
Customers who are not interested in participating in their free trial period can purchase one year of unlimited use for up to three computers for $59.99 or a two-year program, which covers five PCs, for $89.99. Shipping for all three options is free.
If you have a Mac computer, purchasing options and prices are the same, including the free shipping option.
Refund Policy
Customers who take part in the 30 day trial period should know that all the fees they pay are non-refundable.
Customers who purchase the year's subscription up front have up to 45 days in order to contact Customer Service with any complaints or issues you are having.
The website does ask that you give their Customer Service team the opportunity to fix or address whatever problem it is you are having, and if they are unable to, they will provide you with a refund of your subscription fees with no need for you to physically return the FixMeStick.
Customer Service
Customers who would like to contact Customer Service with any questions, concerns, or complaints can do so by emailing them through their website or using their live chat feature.
Their website also has a helpful FAQ section and a troubleshooting guide to help you resolve common issues.
Online Reviews & Complaints
Though most virus clean up products have serious reputation issues, it appears that the FixMeStick is well liked by both the customers who have used this product as well as tech websites and publications that have reviewed it.
Overall the ratings across several shopping platforms are average. For instance on Amazon the product receives 3.8/5 stars from 4,600 customer reviews.
Those who've had a positive experience state that it works as advertised, sweeping their computers of bugs and restoring it to good working order.
Another pro that people mention is that it is very easy to use. The consensus from those who favor this virus removal device is that it works for its intended purpose.
On the complaints side of things, users have reported having issues getting quick responses from customer service, the product not working, and annoyance at having to pay a subscription fee to use the product.
There were also a few complaints that the FixMeStick is not a compatible product for cell phones. While there are certainly antivirus solutions available for mobile devices, this is not one of them.
Competitors and Alternatives
There are many other programs and services which promise people the ability to fix their computers, but most of them are registry cleaners that offer to speed up computer performance, not necessarily to fix malware and viruses that have unfortunately been planted or downloaded.
For that, there are many different services you can use, depending on what type of computer and operating system you have.
Some alternatives include Norton Antivirus, Malwarebytes, and Wincleaner.
FixMeStick vs. Norton - Although the FixMeStick is smaller, offering less brand recognition, it works just as well (better when your computer is not running programs) and is less expensive over time.
However, Norton does offer frequent discounts and promotions, which can save you some money.
FixMeStick vs. Malwarebytes - Malwarebytes is also quite popular, offering brand recognition and easy to find contact information. However, like Norton, Malwarebytes doesn't work as well when your computer isn't fully booted up.
FixMeStick vs. Wincleaner - When the two are looked at side by side, Wincleaner is really only designed to boost your PC speed and protect against identity theft. It's not as good at getting rid of malware, viruses, and adware.
Where to Buy?
FixMeStick can be purchased online through the manufacturer's store as well as on Amazon or in-store at major retailers like WalMart, Costco, or Best Buy.
Note that the 30-day trial program is only eligible on purchases made through www.FixmMeStick.com.
Is The Fix Me Stick Any Good?
If you have realistic expectations and virus centric issues the FixMeStick may work for you.
If you've abused your computer beyond repair or have deleted important operating files this device won't help you. They also issue a disclaimer that they can't decrypt files encrypted by ransomware.
However, the company does offer a virus removal guarantee which states, if your FixMeStick didn't remove your virus they will remove it manually for free.
That, coupled with the optional trial period makes it seem that if you're someone who regularly encounters issues with viruses and malware, this purchase might be right for you.
If you have any experience with the FixMeStick, please leave your reviews below.
You may also be interested in
FixMeStick Customer Reviews

william n
Couldn't use, charged me anyway...
after a year of trying to get it to load never could use it and then they charged me again. I did get second charge refunded with credit card help but was still out first billing. Tech "experts" were no help. Won't recommend them for anything.