FansEdge.com Reviews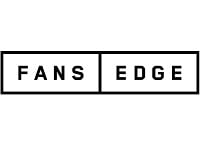 FansEdge.com is a website that specializes in providing sports fans of all kinds with the officially licensed sports merchandise they want to wear or have to show their support for their favorite teams and players.
How Does FansEdge Work?
According to their website, FansEdge.com is a partner retailer to Fanatics.com, and together the two of these websites offer their customers the broadest online assortment of officially licensed items, with hundreds of thousands of products available to their combined customers.
Like any other online retailer, customers can go to their website and use their search feature to locate any specific product they are hoping to purchase, but they can also search through their current inventory by the sport of your choice, including College, NFL, MLB, NBA, NHL, NASCAR, Soccer, Olympics, and more, as well as through their Sale items.
Once you have selected your main category, you can use sub-categories to further filter your search of the items. These sub-categories include Men, Ladies, Kids, T-shirts, Jerseys, filtering items by price, and much more.
Cost/Price Plans
The prices of the products on this website will certainly vary, as it depends on the type of product you are getting, the volume of product you choose to order, and other factors which may influence price.
They do say that they will offer any customer, business, or group a 10% discount on any bulk or volume order that totals more than fifty individual items or totals more than $1,000 in merchandise once the order is completed.
Refund Policy
Their website states that they offer a 365 day Return Policy, giving their customers the ability to return their merchandise up to 365 days from the date the item was shipped, as long as the item is in original, unused, unworn condition and still has all the original tags and labels.
Customized items are final sale and cannot be returned. Any products returned to this company that has been customized or is not in the original condition as detailed above will be donated to charity, and no refund or store credit will be issued to the customer.
Customer Service Contact Info
Customers who would like to contact Customer Service with any questions, concerns, or complaints can do so by submitting them directly to their website once you go through their Customer Care section to see whether or not they provide an answer to the question you have.
If they do not, they will allow you to submit your question to the site and will respond to you as soon as they can.
Reputation
Unfortunately, it does appear that this company has a wide variety of unhappy customers who have taken to the internet to express their serious displeasure with the experiences they have had with FansEdge.com.
These complaints range from poor customer service, to poor quality of the products received, to issues with delayed shipping, and more. Fanatics.com, their partner website, does not have such a wide variety of complaints but they do have their own unhappy customers as well.
This does not mean that customers should avoid these websites entirely, but if it is your first time ordering from this company you may want to be careful about what you order, and not risk an important gift or an expensive purchase until you feel comfortable with this company for yourself.
Competitors and Alternatives?
Products specifically designed for sports fans are incredibly popular, and there are many, many different companies, websites, stores, and other sales venues that have products available for any kind of team you are interested in, and if you are unable to find what you are looking for on FansEdge.com.
If you have any experience with FansEdge.com or their products, please leave your reviews below.
You may also be interested in
FansEdge.com Customer Reviews