Factor 75 Reviews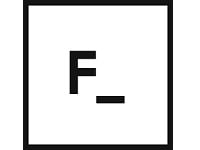 Factor 75 Customer Reviews

Marjorie G
Was absolutely horrible tasting. Before I received the first order they automatically charged me for the next weeks food. Three out of six meals were the same thing they just sent me. They will go in the garbage as well. What a waste of money.

marjorie j
My first order came in poor condition as the meals had leaked inside the box and it was a day late because of shipping problems.
The food was very poor quality with poor taste and texture. my husband called it Boy Scout camp food!
Their marketing is so slick and complete and made it sound wonderful plus their newsletter is helpful and knowledgable about good food .
Service was good online.
Too bad their food is terrible.

mhl
customer service terrible. wouldn't accept a refused package for a refund. I do not recommend this company.

Disappointed
The food tastes as bad as it looks. I had to choke down my meals as I paid too much for them and didn't want to throw them in the trash. Extremely disappointed.