Factor 75 Reviews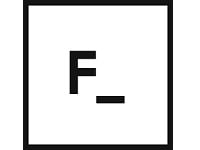 Factor 75 is a meal delivery and nutrition company with a focus on freshness and nutrition that delivers ready-to-eat meals.
The company offers lifestyle and nutritionally customized meal plans such as Keto, Paleo, Low-Calorie, Plant-Based, and Dairy-Free.
How Does Factor 75 Work?
All meals include high-quality, fresh ingredients and are prepared by a team of in-house expert dietitians and cooked by gourmet chefs.
Curious about what kinds of foods you might get? Factor 75 provides meal plans for every meal of the day, from breakfast to lunch and even dinner.
These organic foods include mouthwatering menu options like a bison burger, taco bowl, or even a Denver frittata cup. You choose the foods that you like best so you are never bored.
When you order, you will be presented with all the nutrition information you need. You learn everything you need to know about how the food was prepared, along with its ingredients.
You can find out its exact calories, whether it's organic, or even whether it's vegetarian. Foods are portioned and balanced appropriately to support optimal health.
You get to choose your own meals - but only if you want to. If you want Factor 75's nutritionists to pick out your meals, they can do that by randomizing based on your taste preferences. Usually, Factor 75 can also accommodate specific diets and allergies.
Need to skip a delivery because you're headed out of town? You can do that, too. Just make sure you press pause before you reach the cut-off date for the order.
You don't even have to be home to accept a delivery, by the way, either. Deliveries are shipped Monday through Wednesday, depending on your address and delivery area.
What's even better is that when you purchase a meal plan, you receive access to a complimentary 20-minute consultation with a dietitian. You can ask any kind of nutrition-related questions you want!
Is Factor 75 Healthy?
Factor 75 meals are different from your standard frozen meal plans. Not only are all meats grass-fed and pastured, but foods are produced without refined sugars, gluten, soy, GMOs, antibiotics, and hormones.
To prepare these meals, all you need to do is heat up the food in the oven or microwave and enjoy.
There's no cooking required, yet the meals are shipped fresh - not frozen. Young et to pick your own meals so you don't have to worry about getting bored, either.
There are options available for everyone, no matter what kind of diet you are on. From vegetarian to ketogenic meals, paleo to dairy-free, spicy or even low-carb. There is truly something for everyone.
Cost and Price Plans
The Factor 75 meals' cost varies depending on which meal plans you select.
For four meals per week cost $16.00 per meal, 8 meals a week are discounted to $12.38 per meal, and orders of 18 meals per week are discounted even further to $11 per meal
Factor 75 Competitors
Factor 75 isn't the only name in the game when it comes to premade meal plans.
Factor 75 vs. Trifecta - Trifecta offers ready-made organic meals that are slightly more expensive on average than those of Factor 75.
Unlike Factor 75, however, Trifecta meals are available in all 50 states. Trifecta also offers more options for vegetarian and vegan eaters.
Factor 75 vs. Green Chef - Green Chef offers prepared meal kits instead of fully prepared meals.
The ingredients are fresh with both, but with Green Chef, you'll have to do a little more work to put things together into an edible meal. Both offer weight-loss plans and are packaged with sustainable, recyclable packaging.
Factor 75 vs. Kettlebell Kitchen - Kettlebell Kitchen offers delicious food with plenty of meal subscription options yet has meals that are priced slightly less than those of Factor 75.
However, that's not without a trade-off - you do still have to pay for shipping.
Factor 75 vs. Freshly - Freshly.com offers reasonable prices and a diverse menu filled with traditional American and Italian dishes.
All of the company's foods are fresh and natural, and they don't charge for shipping. However, shipping is only available to 27 states and there are only about 25 entrees and six breakfast choices available.
Online Customer Reviews & Complaints
Customers rave about the Factor 75 plans - as well as their results. Ratings are different from the ordinary diet review, claiming that the "food is amazing and well thought out.
Very large portions. Comes ready to eat, not frozen." They also rave about customer service and how easy the meal plans fit into busy schedules.
You won't find many negative reviews of Factor 65- unfortunately, though, the company is not BBB accredited so it's difficult to see all the information regarding this relatively new company.
Factor 75 Customer Service
The customer service team can be reached Monday through Friday 9 am to 5 pm via text, phone number or email. The contact number is (888) 573-5727. Their contact email is [email protected].
Where to Sign Up?
You can sign up for a Factor 75 meal plan on the company's website.
The Bottom Line
If you're ready to start eating better but don't know where to start, Factor 75 could be a good option. The company offers fresh, organic foods that are premade and ready to be eaten so that you don't have to lift a finger.
If you have access to a stove or microwave, you already have what you need to give Factor 75 a try.
If you have any experience with the Factor 75 or their products, please leave your reviews below.
You may also be interested in
Factor 75 Customer Reviews