Ezpopsy Reviews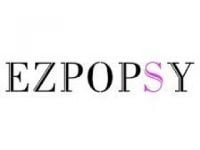 You may also be interested in
Ezpopsy Customer Reviews

A c
Since 2021 October I have been waiting for my money, because I decided to return the item (a dress) for you. I am very angry because you don't keep your word and you haven't returned my money yet. I cant understand how this company works. This situation is terrible and disappointing.

Jenn S
I have reached out to them 3 times to try to return my item. The sizing is way off and I just want my money back. **WARNING** DO NOT ORDER FROM THIS COMPANY.

julia_george
You may be tempted to buy something from them by the beautiful colors of the dresses. Do not! Sizing is for Chinese customers and when you'd need to return your incredibly small dresses, you'd come across unbelievably dishonest "Customer services".
They'd first advise you not to send them back by a courier service (UPS, DHL, etc.) because they'd claim they may be charged by customs... But, I now realize that the reason they do that is to deceive you and claim later that your parcel was not received, was lost in the post, etc., etc. They are unbelievable crooks!!!
Avoid buying from them or you will lose money, be cheated, and waste your time!

Nosheen P
I read the refund guidelines and accepted them except what they don't tell you is - Even if the outfit is faulty which is their error, you still have to pay for the shipping to return the item.
At first they said they will pay for the shipping cost and then when the time came they denied it and then started to ignore my emails all together. So, I do not have the clothes and I spent $70USD. Worsted experience online shopping so far.

Tracey
Scam! Stay Away from this site!
You live and you learn.
This is an online shopping scam! The quality is below poor, the size charts are incorrect and they covered their butts regarding full refunds. Read all the fine print!
I've purchased dresses which look absolutely fantastic in the photos on their website. They do not look like that when you actually get the item.
The fabrics are very poor, construction/manufacturing is well below the average, even for China. Shame on me for ordering a second time, a sweatshirt. I took my measurements and according to the size chart on the website, it would have been perfect. EXCEPT when my top arrived, it was MANY centimeters SMALLER than what is was supposed to be! And the quality of the top, not good, very poor construction and choice of fabric quality.
Refund? Yes, HOWEVER, I, the consumer, am responsible for paying the return postage with tracking back to China. The Post Office charge was $58CDN to return, the original price of the top was $75US. You do the math. Long story short, I am held 70% financially responsible for THEIR MANUFACTURING MISTAKE!
I hope this saves at least one consumer from losing hard earned money!

Karolina
Do Not Fall For This Chinese Scam!!!
"many great liars and deceivers, do not use - they are criminals."
"ENJOI TO BUYING FROM EZPOSY My Order NO.8161216248392 from date 2016-12-16 22:46:03
I still wait.
Supposedly wrong address, then still waiting to return consignment is passing year .....
We need to stop stealing and cheating of this company, please anyone who had a bad experience to enter the Facebook page and share a photo on the page with one of the comments written here. We need more people to see this scam."