eXp Realty Reviews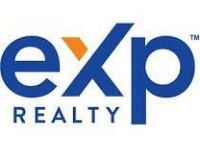 eXp Realty is a company stating its aims is to help customers in buying or selling a home. The company offers its services is select cities throughout the US.
How Does eXp Realty Work?
After signing up with eXp Realty and customers can either buy or sell a home. The company states they'll be partnered with a forward-thinking real estate professional who can help them get the best offer for their house.
The customer works with a broker through a unique Cloud Office Environment, through which they and the agent can collaborate with industry experts all around the country.
You'll benefit from cutting-edge technologies that will provide you with the best access to up-to-date listings and market statistics, along with other tools that can help you find the house of your dreams.
To date, the company has an agent count of more than 25,000 agents around the country.
Cost and Price Plans
There are no costs associated with buying or selling your house with eXp Realty (besides normal real estate fees like closing costs, of course) but if you want to become an agent, that's a somewhat different story.
Agents are paid on an 80/20 commission split with a $16,000 cap. You'll pay a single $85 per month fee which will cover all kinds of tools and resources you might need for your business.
There are some serious benefits to this business model.
While the company does receive stock whenever an agent sells their first home each year or attracts a new agent to ehc company (and that agent sells their first home), it should be noted that eXp Realty offers equity much like a 401K program to its agents, too.
Competitors and Alternatives
If you're looking for a real estate company to sell or buy your home - or if you want to become an agent yourself - there are plenty of options besides eXp Realty.
While eXp Realty is, without a doubt, the best option for part-time agents, Century 21 is a classic choice that's perfect for agents who want to target a millennial audience.
Coldwell Banker, on the other hand, is best for new agents, as it offers a great deal of training and support. RE/MAX is best for established agents while Keller Williams is an all-around solid alternative for agents at all stages of their careers.
eXp Realty Customer Reviews & Complaints
Most customer reviews of eXp Realty are positive, with customers stating they believe eXp Realty is a good company, but there are some negative reviews from customers who wonder if eXp Realty is a pyramid scheme.
The answer to this is both yes and no. While eXp Realty is a real estate brokerage firm and not technically an MLM lead generation style company, it does set itself up with a form of MLM-style compensation known as Revenue Sharing.
This is where the misperception that it's a pyramid scheme comes into play. In a revenue share system agents receive additional opportunities for compensation that help them not only receive their base pay but also additional bonuses.
While there are some employee and customer complaints when it comes to eXp Realty, for the most part, employee reviews on Glassdoor and other employee survey websites are positive.
Most employees like that the monthly fees that are charged are minimal and that you become part of a family instead of just a franchise.
Although there are occasional problems or changes related to the pay structure, this isn't necessarily a problem that's exclusive to this real estate brokerage. Most employees are satisfied with the networking, tools, and resources that the company provides.
eXp Realty has a good reputation within the profession despite a brief lawsuit in New York City, during which it was accused of violating trademark rights.
Customer Service
Need to get in touch with customer service? You can use the email contact form available on their website or you can call the customer service phone number at 844-397-7325. You can also email [email protected].
Where to Buy?
You can sign up to buy or sell a home - or become an agent via the integrative recruiting process - by visiting the eXp Realty website.
Is eXp Realty Worth It?
Whether you are looking to buy or sell a home - or become a real estate agent yourself - eXp Realty offers the perfect tools to help you do it.
Not only will they help you learn the ropes so you can be as involved - or uninvolved - as the home sale process as you want, but the company offers some of the best resources for burgeoning new real estate brokers, too.
If you have any experience with eXp Realty or their services, please leave your reviews below.
You may also be interested in
eXp Realty Customer Reviews