EXP Realty Reviews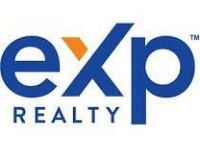 About EXP Realty
If you're hoping to buy or sell your home, the process can be quite overwhelming. Not only is it difficult to understand exactly how much you should be charging, but knowing the ins and outs of the complicated real estate world -escrow, equity, insurance - that's downright exhausting.
EXP Realty is a website that can help you make quick work of selling your home - or buying a new one. Available in dozens of popular cities in the United States, this realty company is new - but worth being explained.
Here's everything you need to know about it, including its pros and cons.
How Does It Work?
Sign up with EXP Realty and you can either buy or sell a home. If you buy a home, you'll be partnered with a forward-thinking real estate professional who can help you get the best offer for your house. You'll work with your broker through a unique Cloud Office ENvironment, through which you and your agent can collaborate with industry experts all around the country.&nbsp
&nbsp
You'll benefit from cutting-edge technologies that will provide you with the best access to up-to-date listings and market statistics, along with other tools that can help you find the house of your dreams. To date, the company has an agent count of more than 25,000 agents around the country.
And if you want to sell your home, they can help with that, too. This company will take care of everything from marketing to showing and carrying you throughout every step of the transaction. Again, you'll have access to some pretty cutting edge technology.
EXP Realty regulatory invites regular people just like you to join their team, too. You won't pay any royalty agent fees or desk fees. You will be able to keep 80 to 100% of your commissions, giving you the opportunity to join in the company's success. Regardless of your background, the company offers the resources to help new and developing real estate advisors aliek grow their business.
Cost and Price Plans
There are no costs associated with buying or selling your house with EXP Realty (besides normal real estate fees like closing costs, of course) but if you want to become an agent, that's a somewhat different story.
Agents are paid on an 80/20 commission split with a $16,000 cap. You'll pay a single $85 per month fee which will cover all kinds of tools and resources you might need for your business.
There are some serious benefits to this business model. While the company does receive stock whenever an agent sells their first home each year or attracts a new agent to ehc company (and that agent sells their first home), it should be noted that EXP Realty offers equity much like a 401K program to its agents, too.
Competitors and Alternatives
If you're looking for a real estate company to sell or buy your home - or if you want to become an agent yourself - there are plenty of options besides EXP Realty. While EXP Realty is, without a doubt, the best option for part-time agents, Century 21 is a classic choice that's perfect for agents who want to target a millennial audience.
Coldwell Banker, on the other hand, is best for new agents, as it offers a great deal of training and support. RE/MAX is best for established agents while Keller Williams is an all-around solid alternative for agents at all stages of their careers.
Online Customer Reviews/Complaints
Most customer reviews of EXP Realty are positive, but there are some people who wonder, "is EXP Realty a pyramid scheme?"
The answer to this is both yes and no. While EXP Realty is a real estate brokerage firm and not technically an MLM lead generation style company, it does set itself up with a form of MLM-style compensation known as Revenue Sharing. This is where the misperception that it's a pyramid scheme comes into play.
In a revenue share system agents receive additional opportunities for compensation that help them not only receive their base pay but also additional bonuses.
While there are some employee and customer complaints when it comes to EXP Realty, for the most part, employee reviews on Glassdoor and other employee survey websites are positive. Most employees like that the monthly fees that are charged are minimal and that you become part of a family instead of just a franchise.
Although there are occasional problems or changes related to the pay structure, this isn't necessarily a problem that's exclusive to this real estate brokerage. Most employees are satisfied with the networking, tools, and resources that the company provides.
EXP Realty has a good reputation within the profession despite a brief lawsuit in New York City, during which it was accused of violating trademark rights.
Customer Service
Need to get in touch with customer service? You can use the email contact form available on their website or you can call the customer service phone number at 844-397-7325. You can also email [email protected]
Where to Buy?
You can sign up to buy or sell a home - or become an agent via the integrative recruiting process - by visiting the EXP Realty website.
Is It Realty Worth It?
Whether you are looking to buy or sell a home - or become a real estate agent yourself - EXP Realty offers the perfect tools to help you do it. Not only will they help you learn the ropes so you can be as involved - or uninvolved - as the home sale process as you want, but the company offers some of the best resources for burgeoning new real estate brokers, too.
3 'EXP Realty ' Reviews

John &
Don't thrust EXP Realty....
First off I am not enjoying this. I have probably owned and sold about 8 homes in my life. The broker Garrett Terrella of EXP Realty in Olympia Wa., is by far the worst I have ever run across. Granted he was the sellers agent and most of our contact was through my buyers agent. I found him to be rude, condescending, totally unprofessional.
When I went through my final walk through two days before closing, I found the curtains and curtain rods had been taken. Clearly in our sales agreement it states they were to have been left. He at first denied they were to be left, then said well they had purchased them. Not sure what that means, but he either didn't clearly go over the contract with the sellers or just didn't care to check. He then said that they had spackled the holes for the rods. Another lie. The holes were not touched.
He then showed up at the house on the fifth day after closing and our possession to pickup his sign and lockbox from the font door. I confronted him on the curtain issue and he just laughed at me. I then commented that he took his time taking his stuff off of my house, again just laughed. Instead of being apologetic for being too busy, he didn't see anything wrong with not honoring possession of our new home.
I will go out of my way to tell people not to use this spoiled smug young man or the exp realty he is connected with.

Francine
I have had absolutely no contact with this company. My house went up for sale 5 days ago and yesterday a friend called to inform me that through Facebook a broker was making fun of my home. I have pages of screen shots of the embarrassing conversation. I am shocked by the unprofessional behavior of the "educated" broker Anthony L in Hauppauge NY.

G M
The EXP Realtor I dealt with I could NOT recommend. Andrew S. My wife insisted he was a snake oil salesman, I'm thinking more of a snake. We had listed the house, unfortunately with Andrew S (incidentally, his partner Randy H was phenomenal and honest) who was both odious and pushy.
After we had agreed on a price with a buyer (which we lowered more than we thought we should based on Andrew S pushiness) house appraised 5k lower. I suggested to this nefarious character he and the other broker slightly adjust their commissions.
Andrew S' response, quoted: "I AM NOT GIVING A DIME."
Buyer, seller, beware.