eXp Realty Reviews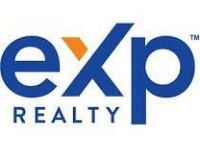 eXp Realty is a company stating its aims is to help customers in buying or selling a home. The company offers its services is select cities throughout the US.
How Does eXp Realty Work?
After signing up with eXp Realty and customers can either buy or sell a home. The company states they'll be partnered with a forward-thinking real estate professional who can help them get the best offer for their house.
The customer works with a broker through a unique Cloud Office Environment, through which they and the agent can collaborate with industry experts all around the country.
You'll benefit from cutting-edge technologies that will provide you with the best access to up-to-date listings and market statistics, along with other tools that can help you find the house of your dreams.
To date, the company has an agent count of more than 25,000 agents around the country.
Cost and Price Plans
There are no costs associated with buying or selling your house with eXp Realty (besides normal real estate fees like closing costs, of course) but if you want to become an agent, that's a somewhat different story.
Agents are paid on an 80/20 commission split with a $16,000 cap. You'll pay a single $85 per month fee which will cover all kinds of tools and resources you might need for your business.
There are some serious benefits to this business model.
While the company does receive stock whenever an agent sells their first home each year or attracts a new agent to ehc company (and that agent sells their first home), it should be noted that eXp Realty offers equity much like a 401K program to its agents, too.
Competitors and Alternatives
If you're looking for a real estate company to sell or buy your home - or if you want to become an agent yourself - there are plenty of options besides eXp Realty.
While eXp Realty is, without a doubt, the best option for part-time agents, Century 21 is a classic choice that's perfect for agents who want to target a millennial audience.
Coldwell Banker, on the other hand, is best for new agents, as it offers a great deal of training and support. RE/MAX is best for established agents while Keller Williams is an all-around solid alternative for agents at all stages of their careers.
eXp Realty Customer Reviews & Complaints
Most customer reviews of eXp Realty are positive, with customers stating they believe eXp Realty is a good company, but there are some negative reviews from customers who wonder if eXp Realty is a pyramid scheme.
The answer to this is both yes and no. While eXp Realty is a real estate brokerage firm and not technically an MLM lead generation style company, it does set itself up with a form of MLM-style compensation known as Revenue Sharing.
This is where the misperception that it's a pyramid scheme comes into play. In a revenue share system agents receive additional opportunities for compensation that help them not only receive their base pay but also additional bonuses.
While there are some employee and customer complaints when it comes to eXp Realty, for the most part, employee reviews on Glassdoor and other employee survey websites are positive.
Most employees like that the monthly fees that are charged are minimal and that you become part of a family instead of just a franchise.
Although there are occasional problems or changes related to the pay structure, this isn't necessarily a problem that's exclusive to this real estate brokerage. Most employees are satisfied with the networking, tools, and resources that the company provides.
eXp Realty has a good reputation within the profession despite a brief lawsuit in New York City, during which it was accused of violating trademark rights.
Customer Service
Need to get in touch with customer service? You can use the email contact form available on their website or you can call the customer service phone number at 844-397-7325. You can also email [email protected]
Where to Buy?
You can sign up to buy or sell a home - or become an agent via the integrative recruiting process - by visiting the eXp Realty website.
Is eXp Realty Worth It?
Whether you are looking to buy or sell a home - or become a real estate agent yourself - eXp Realty offers the perfect tools to help you do it.
Not only will they help you learn the ropes so you can be as involved - or uninvolved - as the home sale process as you want, but the company offers some of the best resources for burgeoning new real estate brokers, too.
If you have any experience with eXp Realty or their services, please leave your reviews below.
You may also be interested in
eXp Realty Customer Reviews

go a
Stop soliciting agents, I get either a call or a message a day trying to get me to listen to a pitch or meet with someone. This is very annoying and sadly the recruiting aspect has cheapened your brand.

jeff
EXP realtors are unprofessional, disrespecting and lack integrity and follow through!
So far, I have tried to work with 2 different EXP realtors. Currently looking to buy a house in Kona for up to $1,500,000. Both realtors were completely unprofessional. The first one has not responded to voice or emails after looking at 1 house and has never gotten back to me since, 2 weeks later!
2nd realtor was not focused on helping me find a property as a professional realtor and had an attitude about me personally??? Not sure what the requirements for being an EXP realtor are but it certainly has nothing to do with having integrity, respect and functioning as a professional realtor!
I will never waste my time working with any realtor associated with EXP Realty. What a joke, obviously any joker can get a real estate license through this company! Beware, save your time and work with another company that actually certifies and trains professional and reputable realtors!

Mary S
Don't accept any offers on your home from these people. They are scammers. Also their inspection person will destroy items just to get the seller to fix it. Stay away from this company

DC
Willfully mislead and lied to by Realtor.
We wanted out after the Seller's counter offer that due to all the house issues. Rena Ripp told us she would send us paperwork to end the deal but attached a notice of defects that she modified with no discussion to us.
Her modified list had several key repairs removed. When I asked her if this was a counter offer, she said "no", it is merely there to tell the Sellers why we are rejecting and walking away.
She tells us it has to be signed that very same day that it was received, making two phone calls, to inform us so. We feel rushed but want to end the deal and not miss our deadline in doing so, so we sign.
She then sends the paperwork to the Seller's agent, asking him to return our earnest money, which made us believe we were in fact ending the deal. I inquire about another property and then find out we are still in this deal, and that the Sellers have an opportunity to cure the defects that she modified.
A list that she told us we were not bound to and was merely there to let the Sellers know why were were rejecting and moving on. I called her to ask why we were still in the deal and told her we absolutely did not want to proceed, and minutes later she emails our lender asking about our loan rate, as she was still pushing this deal forward despite us telling her not to.
Because we were still in the deal and she had left off key repairs, it was important to us that we had the septic, etc added, so that the Sellers would hopefully decline and we could walk away as previously intended and discussed.. The Sellers agreed to cure her modified list though.
I have contacted her Broker, Deb Cappello, who unfortunately was no help. She was VERY rude, kept cutting me off and would repeat different variations of "That is what you get for signing things you do not understand."
But it was her Realtor who not only mislead us and lied to us. As a Broker you should be sympathetic and try to mediate. She did the opposite of that and had zero compassion for the situation that we were in.

Liz F
BEWARE! Stay Away From Jason aka Jay Carden
If I could leave 0 stars to review Jason (Jay) Carden, I would. My experience with purchasing the property that he, his wife and others lived in has been the worst experience of my life. Avoid this Carden person like the plague!
Jason Carden advertised the house as this:
Built 1.5 years ago it's just like buying a new house without the wait! Cityscapes with rooftop deck and outdoor maintenance taken care of for the owners including snow shoveling to your door and lawn management! Move in ready upgraded 3 story house with many custom features. Oversized 2 car garage with professional epoxy floor. Lower-level office with tons of natural light. The main level features an amazing open concept. Open living room with surround sound speakers built in, custom barn wood wall and walk out to a covered patio...
This was absolutely nothing like buying a new house without the wait. It was like buying a 10-year old trashed house that was never cleaned or maintained. I was out of state and my buying agent was supposed to be my eyes and advocate for me when purchasing the home. She, however, is as shady as Mr. Carden. Jay Carden found the perfect scenario with my agent and me being out of state.
Upon my arrival to occupy the house, I was greeted with a strong stench and complete filth throughout the house. The garage that he advertised with a professional epoxy floor was trashed. It looked like it had been through WWIII with big hooks he had pounded into the walls all over the place that had rusted over. He had left a large storage unit on the ceiling that was cited in the inspection to be removed, because it was too heavy to be installed on the garage ceiling. Jay Carden left barnyard material in the corner of the garage from his horrific DIY projects.
Not only was I greeted with a garage that looked 10 years old (and only being 1.5 years old) along with the filth and stench, I was greeted with Jason's horrific DIY projects all over the house. Wherever this person could pound something into a wall, he did. There were two barnyard walls slapped onto walls - one was in the great room that was falling off with pieces lifting off the wall and pieces that actually fell into my hands that had been glued on. The other barnyard wall was at the top of the stairs to the entrance of the rooftop deck. This wall actually covered up a wall that had been punched out by Jason. Yes! There was absolutely no wall at the top of a staircase.
When my agent communicated my findings to Jay Carden, he came up with the following story and this is straight from my agent's e-mail:
"He also just now informed me that he was at the neighbors house a couple weeks ago, and the cops came to your house. He said they were there due to a call to check on the house because lights were on in the middle of the night, and it concerned one of the neighbors. He gave them the garage code to enter the house to check on everything. I'm not sure why he gave access when he no longer owned the house and was no longer in possession. He said the cop said nothing seemed out of the ordinary. I need to bring my office attorney back in on this."
I didn't believe his story and called the Castle Rock police to confirm and the police did indicate that no such call occurred. I am not sure what this dude's motivation was for making up a story like that. Perhaps he was deflecting. Perhaps he thinks he can blame someone breaking into the house for causing the house to smell, be covered in filth, and to have substandard DIY projects slapped all over the place.
My agent had told me twice that Jay Carden would clean the house. That wasn't done. I really don't think most of the house was cleaned in the 1.5 years that these people occupied it. It is completely cringe-worthy filthy. How hard is it to pick up the phone and have cleaners come over to clean your house? The carpet had never been cleaned. It was filthy and the carpet cleaners said it smelled of cigarette/cigar smoke. I have had the master shower floor cleaned three times and it has not come clean with bacteria all over it. The shower fixtures are covered in limescale. I am going to have to have the shower floor replaced to even use it. Jason left a broken toilet that leaked for the whole month of June before my arrival that I got a $193 water bill (using over 17k gallons) and had to pay for his negligence. He left the irrigation system on to run every day. It should run every 3rd day. I received a second water bill for July for over $210.00 (using over 19k gallons) and have since determined there was a leak in the back flow valve of the irrigation system. I have had to replace the master toilet and also repair the irrigation system.Mr. Carden said that the minimum for water is ~$61.00. He failed to disclose what maximum amount he had been paying with all of the leaks.
I have had to spend thousands and thousands of dollars to make this house whole, safe and livable. Mr. Carden is a thief.

Anonymous
Agent not helpful after he got his commission
My agent was not helpful after he got his commission! Was no longer available to answer any questions about problems with the home!

Matt F
My Realtor Quit during Closing and Nobody told Me
EXP starts off with a great presentation and great responsiveness until you begin closing on a home. At that point they will forget deadlines and cost you thousands, blame others for not completing the deal on time but in reality they can't keep track of your closing. And if your realtor quits as soon as documents are signed, they won't tell you until the transaction is complete. This group costed me 5 figures, extremely disappointed with this service, cannot recommend them.

Darryl S
The only contact that I have had with these apparent hacks was a strange text message that came from a random EXP agent that I do not know. It said how long do you plan on staying in your house.
At first I thought maybe someone was wanting to me to leave so they could rob the place LOL. After doing some research I think that is the exact intent just in a more indirect manner than what I first thought. Bunch of clowns I would not let them sale my doghouse.

Lerone J
company is money hungry doesn't care about it's people
horrible company, only cares about receiving fees from agents. no structure, icloud platform is not conducive to any person new or needing a structured approach. mentors are a joke

J
Getting texts from an agent I do not know about selling our house, which is not currently on the market. When I asked how she got my cell#, she replied "public record." Since I do not give my cell -# out, even to utilities, I feel this is a lie.
This feeling is bolstered when Ms. Tammy Allgood never responds to my question of WHICH public record, nor answer her phone when I call. I guess it's only OK for her to reach out and bother people she does not know, whose house is not for sale. Sounds shady.

Former C
I do not recommend this company at all for people wanting to startup their careers with. They do seem to have a very supportive environment.

Name
The worst experience I've ever had with a brokerage. You receive absolutely no help or support. I was stood up multiple times by my broker when meetings were scheduled.
After asking for help, some of my questions were ignored. I lost deals due to to lack of communication on their part, don't expect any help on weekends either.
My broker also refused to offer support and after bringing it to their attention; bad mouthed me to others. They also tried to charge me for brokerage fees after I left the brokerage. Highly unprofessional with incompetent brokers.

John &
Don't thrust EXP Realty....
First off I am not enjoying this. I have probably owned and sold about 8 homes in my life. The broker Garrett Terrella of EXP Realty in Olympia Wa., is by far the worst I have ever run across. Granted he was the sellers agent and most of our contact was through my buyers agent. I found him to be rude, condescending, totally unprofessional.
When I went through my final walk through two days before closing, I found the curtains and curtain rods had been taken. Clearly in our sales agreement it states they were to have been left. He at first denied they were to be left, then said well they had purchased them. Not sure what that means, but he either didn't clearly go over the contract with the sellers or just didn't care to check. He then said that they had spackled the holes for the rods. Another lie. The holes were not touched.
He then showed up at the house on the fifth day after closing and our possession to pickup his sign and lockbox from the font door. I confronted him on the curtain issue and he just laughed at me. I then commented that he took his time taking his stuff off of my house, again just laughed. Instead of being apologetic for being too busy, he didn't see anything wrong with not honoring possession of our new home.
I will go out of my way to tell people not to use this spoiled smug young man or the exp realty he is connected with.

Francine
I have had absolutely no contact with this company. My house went up for sale 5 days ago and yesterday a friend called to inform me that through Facebook a broker was making fun of my home. I have pages of screen shots of the embarrassing conversation. I am shocked by the unprofessional behavior of the "educated" broker Anthony L in Hauppauge NY.

G M
The EXP Realtor I dealt with I could NOT recommend. Andrew S. My wife insisted he was a snake oil salesman, I'm thinking more of a snake. We had listed the house, unfortunately with Andrew S (incidentally, his partner Randy H was phenomenal and honest) who was both odious and pushy.
After we had agreed on a price with a buyer (which we lowered more than we thought we should based on Andrew S pushiness) house appraised 5k lower. I suggested to this nefarious character he and the other broker slightly adjust their commissions.
Andrew S' response, quoted: "I AM NOT GIVING A DIME."
Buyer, seller, beware.