Evolve Vacation Rental Reviews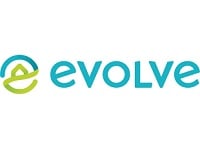 Evolve Vacation Rental Customer Reviews

Dara M
Do not rent from this company
Unfortunately, despite reaching out multiple times I never heard back from this company until AFTER I cancelled my trip due to Covid-19. We had a trip booked in Florida, which now looks like it will be the new epicenter of the outbreak in the US while we were still under strict quarantine in Baltimore.
They gave me the runaround once I finally heard from them and refused to refund the 50% we had already paid, despite telling them I had my pay reduced to the point where I am making less than I was 3 years ago (again, because of my job being affected by Covid-19). You would think they would show a little compassion... I wasn't even offered a credit like some others. I
know this is a difficult time for all companies, but I feel like they purposefully waited just long enough to reach out to me that I was put into a position where I could receive nothing from them. Of course we'd all love to be on vacation right now, but it's not worth risking our lives for it. I just wish they showed me some compassion when every little bit counts for me and my family.
I can't believe how cold and unhelpful they were. If anyone from the company would like to reach out, you have my contact information. I have contacted you multiple times. Any time not relating to this issue you responded within the hour, but with this… ghosted. I've filed a complaint with BBB as well.

Ryan W
Evolve does not care about the customer
Evolve is ripping off customers by changing by not honoring their rental policy. They are say that I can not get a refund due to a Force Majeure clause in their rental agreement. The problem is that they added this clause after I had already booked my trip. Scam company avoid at all costs!

Lara Z
DO NOT USE Evolve Vacation Rental
We rented a lake home for our family to gather in over the 4th of July holiday in Washington. We ahead of time because it is a busy holiday, we had very specific requirements, and we had children flying in from all over the US to join us. Two months before our vacation (with cross country flights already booked), Evolve canceled our rental.
They offered to help us find another place, but every rental left with booking over the holiday had bad reviews or significant problems. It was so discouraging and I would NEVER consider renting from them again.

Renee K
We booked and cancelled our holiday four months out due to COVID and they would not refund us our money even though the policy stated they would. We had booked through many other companies and had to cancel due to COVID and Evolve was the only one to not refund us our money. They are not to be trusted. Buyers and vacation home owners beware you are not dealing with ethical people.

Karen C
Unethical company - stay away!
This company has behaved so unethically during the Covid-19 pandemic that I hardly know where to start. Despite the fact that people are unable to travel, Evolve will not issue refunds. In my case, the homeowner cancelled the reservation and wanted to refund me my money. But Evolve got into the middle and refused to refund me my money, despite their own advertised policy to issue a refund to renters if the homeowner cancels a reservation.
As far as I'm concerned, they misrepresented the terms and conditions of the agreement I entered into and are holding onto funds to which they are not entitled. Assuming this company survives this situation (think they're headed for bankruptcy), DON'T EVER BOOK ANY PROPERTY AFFILIATED WITH EVOLVE!!

Lynn S
I contacted evolve to manage/market my rental. Hannah R helped me. They advertise that if you rent for 4 or more weeks a year, they can help. My property is available 365 days a year. It is my primary home, but I can stay with my sister when my home rents. If it rents a lot, I can rent an apartment.
They told me since it's my primary residence, they can't help me. They didn't tell me that up front. They wasted my time completing the application process and having me send my homeaway listing in. Hannah was rude when she said they will require me to remove personal pictures because it's a real turn off to renters. I think there's a nice way to say that. On homeaway, they collect and pay my taxes. Hannah said evolve doesn't.
I looked at them because they've been marketing on Facebook a lot. Why would I pay more for them to be rude and to not collect my taxes. And, I've had great success on homeaway. So, I'd steer clear of them. Evolve, in the future, be up front and don't waste people's time. If you're as rude to renters as you are property owners, I don't want you representing my property.

james
Bad for Renters! Bad customer service! Beware.
First, I attempted to post my review to their website. They only post 5 star reviews otherwise they hold your review for 'mediation' which never happened. Because of this I lowered my rating to 2 stars. My original review is below.
My fiancé and I booked this cabin as a nice getaway for the weekend. We booked this place after looking at many others because it checked my boxes, wood burning fireplace, nice kitchen, functional restroom, a tv, and Wi-Fi. To our surprise there was no wood burning fireplace. One of the main reasons we booked the cabin had been changed by the owners with no regard for paying visitors.
The owners and Evolve offered a $25 per day concession (2 days) on an over $350 trip. The refund did not even cover the cleaning fees. This place was a joke and so was the customer service. The porch has some places where you feel you may fall through. You cannot relax on the front porch where the best view is because the front door camera is there listening and watching.
The oven had never been cleaned and filled with smoke every time we turned it on. The main bedroom had an annoying clinking sound every time the heat was used. Lastly, there was hair on everything, the pillows, the washcloths, and the dishes.
I would never book with them again. False advertising and no real responsibility for the effect it could have on a planned trip, including the supplies we brought and bought and our plans for the trip. An okay cabin as a launch pad but not worth the money. Book elsewhere for over $350 for 2 nights.

Kevin G
Booked a vacation rental in Florida. Booked the flights separately, booked car, and ride to and from airport, only to be told 15 days before we leave that the rental has been canceled, due to the homeowner not having the correct permits. How can you represent a rental property without knowing if the homeowner has the correct credentials to rent.
It's now too late to find anything available and our flights were non refundable... totally ruined our vacation plans and cost us almost a $1000 , we can't recover... never book with Evolve again and suggest no one should either. This could happen to you!!! . If u cancel , they keep your money. If they cancel, they lose nothing .
More exposure than other sites.
When listing with Evolve listings show on VRBO, Airbnb, and a few other lesser known sites. They partner with those sites.
Kathy,
They need your bank information to deposit money into your account. Usually a few days after guests check out. Can't remember if they wanted a SSN.

kathy m
Tried to list a property with this outfit and firs they wanted my direct bank account info and then claimed that they couldn't verify my identity and wanted my SS#. No f'n way am I giving them my ss#. I have dealt with other payment processing companies that don't even ask for banking information let alone a SS#. This company smells like a scam.
More professional than others
Listed our cabin with Evolve and immediately had more bookings. They sent out their own photographer. I found them much more professional than the previous booking company who could not get the address right.