Essilor Lenses Reviews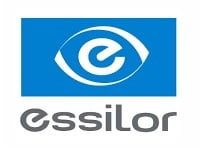 Essilor Lenses Review: A Closer Look
Essilor Lenses are marketed by Essilor Group, one of the world's leading ophthalmic optics companies, which manufactures and distributes optical products since 1972.
The company states that they're the number one brand of lenses recommended by eyecare professionals worldwide.
Essilor Products
As the world leader in manufacturing corrective lenses, Essilor is able to meet local specifications of optical products.
Essilor brands include Eyezen, Varilux, Blue UV, Xperio, Transitions, Crizal
Varilux Progressive Lenses
The Varilux Progressive Lenses eliminate blurriness and low-light issues by providing your lenses with sharp vision at every distance, even in dimly-lit conditions.
These lenses will enable you to achieve the most natural vision possible, even as you continue aging. It is the most advanced progressive lens available.
Crizal No-Glare
These lenses will give you the clearest vision possible by protecting you against glare, scratches, smudges and UV light.
Moreover, they have superior durability and are also very easy to clean.
Transitions Adaptive Lenses
These are able to adapt to changing light from clear indoors to dark outdoors and every shade in between.
Furthermore, they block dangerous UVA and UVB rays. Not only that, they filter harmful blue light, which is mostly found in your digital devices and the outdoors.
Thus, these lenses will fit you in every lifestyle and age.
Xperio UV Polarized Prescription Lenses
With these high-quality and superior lens, you will be given excellent and clear vision, even during outside tasks.
They provide ultimate protection from UV rays on both sides of the lens. Moreover, they are also very easy to clean and are scratch resistant as well.
Eyezen Lenses
These lenses are available for everyone and they are designed for the way you see the world.
They reduce the strain that is brought from viewing digital devices, filter blue-violet light and provide you with sharper vision too.
Customer Reviews & Complaints
Because of these lenses, there is improved vision and reduced migraines.
As a result, there is lesser eye strain as well. This is one of the reasons why many people appreciate Essilor lenses.
On top of that, the consumers no longer worry about the UV rays and constant headaches when they go outside to do their daily tasks.
The fact that Essilor products are water and smudge resistant enable them to wear the lenses a whole day without the need to keep cleaning them.
However, it would be better and much more convenient if it was easier to find the prices of each lens on their website.
Customer Service
You are able to contact Essilor by going to the Contact Us page on their website.
Once you're there, you will be asked to fill a questionnaire so that they can get an idea of what you want.
Several fields to fill in the questionnaire include your first name, last name, email address and your country.
Where to Buy?
Essilor Group ensures that their products are distributed by eyecare professionals across the world.
That said, through their website, you will be prompted to enter your zip code and you will be redirected to the store nearest you.
If a prescription is not required, then you will these products sold in airport duty-free stores.
The internet is one of the largest and fastest-growing resource centers and they use it to ensure easiness in the distribution of optical products.
Customers will also be able to find these lenses online at Bolon, Foster Grant, or Costa Del Mar.
Other places that distributes Essilor products online include Eyebuydirect.com.
Cost & Price Plans
Unfortunately, their exact prices for each product is not displayed on their website.
However, currently, by purchasing an Ultimate Lens Package, you get a second pair of qualifying lenses with the purchase of a second pair of frames.
Moreover, you will be able to choose your second pair from a wide range of lens options, including polarized sun lenses.
Competitors and Alternatives
If you want more choices, there are three top competitors for Essilor, namely: Zeiss, Shamir and Hoya.
Zeiss is a world-leading manufacturer of eyeglass lenses and the company assures you of maximum visual eye comfort.
On the other hand, Shamir Optical Industry also provides you with quality lenses.
Lastly, Hoya Vision Care has cutting edge technology and a unique range of high-quality products.
The Bottom Line
We need to protect our eyes and if a problem comes, we must correct it before it is too late.
Essilor Lenses make this possible by being committed to bringing you the best and top-quality optical products.
If you have any experience with Essilor Lenses or their products, please leave your reviews below.
You may also be interested in
Essilor Lenses Customer Reviews

Kathy
They say Essilor lenses are smudge resistant
I have been wearing glasses since I was 2 yrs old ( have been collecting SS for quite awhile ) so I have a history with different lenses these are the WORST!
I literally clean these about 6 times a day because they get so smeary that everything looks blurry I wish I could have the lenses that were available before Crizol and Essilor!

N S
Avoid buying varilux lens which has a gurantee for one year.
Dear All,
I bought a varilux progressive lens from a shop called Seemax now city max. The amount paid for lens was exclusively Rs 15000/- with a guarantee by crizal coating. On my request to do some maintenance on the glass the varilux company has outright told me that they cannot repair.
In other words, company is expecting me to shell out Rs 15000/- and buy new glass. Please see the company response.
"Please note that we give a warranty against manufacturing defects within 1 year of buying spectacle lenses"
With this review I request the general public to be very cautious about varilux products and avoid getting cheated by this fraud company. Why should a person spend an amount of Rs 15000/- on a lens which gives guarantee for only one year. This company is duping people showing the photo of shrI Saurabh Gangully.
Regards
N S Reji

Edward A
Beware of the Essilor Promised Rebates
After six weeks with no response from Essilor I called them only to find out that my rebate request was denied and then again approved when I called. The lady on the phone said it would take another 4-6 weeks. When I requested that this issue be escalated she did not understand what I was saying. Kept me holding for several minutes and informed me that her supervisor was busy and that I would receive my $100 rebate within 7-10 days. Just like all the other rebate promises.