Elvenar Reviews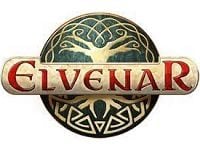 Elvenar, found online at Elvenar.com, is an online strategy game from game creator InnoGames which asks people to establish a city and "discover a magical world full of mysteries."
How Does It Work?
This game is available from InnoGames, the same publisher of games like Tribal Wars and "Grepolis," a game set specifically in the Greek empires.
All these games have similar themes, in that they allow players to use serious strategic game play in order to build, expand, and defend an empire, with an emphasis on "excellent visual appeal."
Players begin this game by choosing whether or not they would like to build a Human city or an Elven city. This choice will make a difference both in the style of play and the artwork and worlds that you encounter.
As you play, you will establish all the important parts of a city, including producing resource generating buildings.
Players who are willing to decorate their town with trees, lights, and other activities that will make their townspeople happy will result with better resource production.
Players will also want to explore their vast World Maps in order to discover the knowledge of the ancestors and to discover new technologies.
You can choose to become a skilled trader, refine your productions, or lead your troops into battle as you explore these new areas.
Cost/Price Plans
Elvenar is categorized as a free-to-play game, which means that customers can download the game, register it, and begin playing all without paying any money whatsoever.
In fact, customers can technically play the game for as long as they wish without paying any money, however they do offer items, gear, and bonuses within the game which can be purchased and can enhance a player's ability to succeed within the game.
Refund Policy
Because this company offers this game as "free to play," they do not offer their customers a Refund Policy.
In addition, any bonuses or gear that you pay for with this mobile application will be processed through the app stores of the device you are using, and generally speaking in-app purchases are not eligible for any form of refund.
Customer Service Contact Info
Customers who would like to contact Customer Service with any questions, concerns, or complaints can do so by email at [email protected] or by submitting them directly to their website through the Contact Us link.
Reputation
This game doesn't have a particularly good reputation within the gaming community unfortunately.
Many players complain that while this game started out on the right path and seemed to be a good strategy game, InnoGames began to further develop the game once players were already building their cities, and it seems that the vast majority of players feel as though these developments essentially ruined the game.
According to many reviewers, after the updates made by the company it became nearly impossible to play this game without investing lots of money into it.
Some reviewers even said that this game became the video game equivalent of "watching paint dry" unless users were willing to begin spending money on a regular basis to move the game forward.
Since it is ultimately a free-to-play game until you personally choose to invest any money in it, customers are welcome to try this game for themselves before deciding to make a judgment.
Competitors and Alternatives?
The world of strategic online browser games is very large, and there are very many games available for people who are interested in different settings, different themes, and different skills.
The right game really just depends on your personal interests.
If you have any experience with Elvenar, please leave your reviews below.
You may also be interested in
Elvenar Customer Reviews