EduCBA Reviews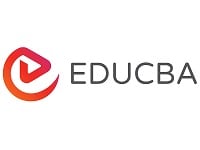 EduCBA Customer Reviews

Nicole
Excellent Online Learning Website
Educba is best online training site. It provides various educational courses. Courses are well structured and easy to understand. Trainers are well educated and experienced. I had great knowledge of finance course which I have completed.

Leonard
Offers a wide variety lectures and builds in depth knowledge on subject matter that is both practical and useful in the industry.
Lectures can be very challenging to follow leaving a lot of room for improvement in delivery. The bank of content in courses always keep students alert and on their feet. Courses are up to date and use a wide variety of sources to give a well rounded understanding of topics. Unlike university/college, the exams require a full grasp of assigned textbooks.
EduCBA is strongly urged to maintain updates on course content to keep up with competitors offerings and build courses focused on teaching the content instead of reading the content.

Joshua L
Thank you so much educba for this great opportunity. I loved the course on project management, it was really very easy to learn and the videos were amazing. I have learned a lot and would recommend it to my friends.

Thomas H
I have taken a couple of programming courses through educba and found them very useful. All the instructors are amazing. The videos explain everything clearly and there is great freedom of learning because you learn at your own pace. I've loved it so far, and plan to subscribe for other courses also.

Kenneth D
Tried the free courses, before enrolling to it and know enjoying the courses of the site.

marcelle g
For me the training was not as simple as I thought, it was tough a little bit but was understandable and very knowledgeable. All over everything was perfect with the course as well as the site.

Nason M
The instructor made things very easy to understand by using different examples and thoroughly explaining everything. It has improved my thinking and has trained me to become a knowledgeable person.

Phillip T
Nice & Effective Training
I like the training courses provided by educba on IT domain they have almost most of the programming languages courses on which I took a great experience, i am impressed by the course trainings as instructors has taught most of the things and with detailed explanation so that it was easy to grasp.