Eargo Hearing Aid Reviews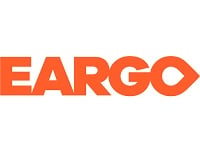 Eargo is a company that markets a line of hearing aid devices designed for mild to moderate high-frequency hearing loss.
Eargo Hearing Aid devices come with lifetime telecare support from a licensed hearing professional, along with a smartphone app which allows users to make adjustments to their device.
How Does Eargo Work?
According to their website, the creators of the Eargo Hearing Aids wanted to make a new hearing aid that were nearly invisible, so comfortable you could forget you were wearing them, and provided customers with a "crisp, natural sound."
To do this, they created their "Flexi Fibers" which give their hearing aids their unusual appearance. These flexible fibers hold the Eargo in place so that it floats inside your ear, which they say makes their product virtually invisible. &nbsp
&nbsp
The Flexi Fivers also let low frequency sounds, or bass, pass through so that only high frequency sounds, or treble, will need to be amplified. They claim that the result is a much more natural sound than from other hearing aids.
Finally, Eargo Hearing Aids arrive to your home ready to use right out of the box, and the promise to provide their customers with a user guide and some How-To videos, but if you need any additional help they are always available to provide some support.
If you are not sure that this product is right for you, you can contact their Customer Service team and speak with a representative, or you can order a free, non-working sample to try the fit for yourself.
Cost/Price Plans
Eargo says that their hearing aids are priced at right around half the cost of the average set of hearing aids sold in the United States, which they estimate is right around $4,200.
Customers will be able to get a set of Eargo Plus Hearing Aids for $1,999 and some eligible customers will be able to arrange financing for their hearing aids so they will actually only need to pay as low as $93 per month for 24 months.
They also promise that their $1,999 charge covers everything you will need for your hearing aids, including the hearing aids themselves, their charger, their warranty, and their after-sales care.
Refund Policy
Eargo states that customers who are not satisfied with their hearing aid device will have the option of returning it within 45 days of the date of delivery, as long as the device is still in its original condition, unopened, and has not been damaged or modified.
Customers will be required to pay for return shipping and original shipping charges may be deducted from the refund as well.
Customer Service Contact Info
Customers who would like to contact their Customer Service team with any questions, concerns, or complaints can do so by phone at 800-61-EARGO.
Reputation
This product is still relatively new, so there are not that many customer reviews available at this time, and the few reviews which are available are mixed in nature.
This company does provide their customers with a variety of ways to determine whether or not this product is right for their needs, however, so prospective customers should definitely take advantage of all their resources.
Customers should contact the customer service team to discuss their particular hearing issues, should order a free non-working sample to see if they are ok with the way this product fits.
Then if they decide to order this product, customers should pay close attention to the initial 45 day trial time so that if they believe this product isn't meeting their needs, they can still return it.
Competitors and Alternatives?
There are actually a variety of different online companies that are challenging the standard process of finding and getting a hearing aid, so customers who aren't sure if the Eargo product is right for them will have a variety of other options depending on what they are looking for.
If you have experience with the Eargo or their products, please leave your reviews below.
You may also be interested in
Eargo Hearing Aid Customer Reviews

Nels s
Eargo hearing aids are not a good product $2000.00 and will not do warranty two months I called tech support three time with problems from day one and did not help will not repair one hearing aid I should get a refund this is a scam company shame on Eargo Nels Swenson

Michael M
I would not recommend eargo aids.
High pitched whistles, constant adjustments via phone with audiologist ( no help) cannot use a phone
Replaced aids once charger twice the FLEXIS are CRAP AND AT $25 a pair its a ripoff.
Aids moved very deep in ear difficult to remove with only fingers used tweezers.
Very little impact in conversations, tv and driving with window open causes settings to change by the time you've settled in with procedure settings and size of flexi to use
YOUR STUCK MINIMUM OF 50 65 days to "GET ACCUSTOMED" tell audiologist they're not doing the job and you hear 45 days.
Scam
Do not waste your money.

Christine S
Everyone at Eargo I've ever spoken to is very nice. My mom agreed to them a year ago December and when she first put them in, they helped her hear. She's 95. In January when she went home (out of state) she upgraded and spent $1k more and for the next ones up. She repeatedly had problems hearing from the right one and sent it back a few times where they send a replacement and she sent the faulty one back. We called and adjusted over the phone multiple times and it just wouldn't work.
In summer, she started hearing very loud noises and was told it was tinnitus. She had a low "cricket type" sound in her right ear for years but not enough to bother her. The left ear sounds were giving her anxiety and causing her distress. We found out the Eargo being an amplifier only "could" have caused her tinnitus to worsen.
We asked for her money back and they said it was beyond the 45 days period. I am super bummed about this 1. They are super expensive 2. She never received a proper right device and always had trouble since January. 3. We called and called and tried to rectify the problem and it never resolved.
I cannot recommend this product as it is almost as costly as custom fitted, actual hearing aids that will help with hearing, background noise and all the amazing things hearing aids do these days. She now has real ones. They cost $400 more and we have I. Person support, they are Bluetooth and have a "tinnitus" relief function. I would never have bought them - it was an expensive short term poor fix for her lack of hearing.