Eargo Hearing Aid Reviews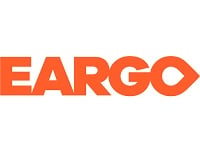 You may also be interested in
Eargo Hearing Aid Customer Reviews

Garry S
Eargo are BAD hearing aids
I have 5 eargo hearing aids for 2 years. That is I had them replaced approximately 5 times in three years. I called three days before the warranty expired and they did not honor it. The truth is they are fine while they work, but as you can see they don't last. The customer service was fine until they finally got sick of replacing the faulty products. I will never buy them again and I recommend you don't buy them either.

eone
After reading some reviews, I made out ok with eargo. Many units stopped working, but I had a great rep. who sent immediate replacements. I had neo hifi and eargo 6. When the warranty expired on the neo's, I used the 6's. When they failed, I contacted the rep. I had dealt with.
However, another Dr. appeared telling me I was " frustrated " and offered a partial buyout or continue until the eargo 6 warranty which expired in May 2024. I chose to continue. No response from the Dr. until I asked for a total refund. She said no, so I asked for troubleshooting instructions with no response. I believe she had no intent of helping me.
She only responded to me when negotiating my exit from eargo. Seeing she had no intent to help troubleshoot, I threatened social media and local tv media coverage of this. We finally agreed on 2 new eargo 6's and a little over half of what I paid refund. Wise on her part, for I was preparing a campaign against eargo because I was being "strong armed". Lesson learned. Buyer beware. A flawed product with flawed service and bullying tactics.

U.K.
Very good customer support
Eargo Neos are the first and only hearing aids I have used. So far, Eargo has been great about replacing them if I had an issue, so customer service is quite good. The first 3 sets I returned but this 4th set Neo HiFi seems much better.
As I always read the documentation with items I purchase, I have been able to solve most any issue along side customer support. My only real complaint is that they are so comfortable, that I sometimes sleep with them.

Mark L
Eargo - What you need to HEAR!
Purchased 07/2021. They went bad in less than 8 months. They were replaced and worked for a few more months. Had complained about lack of clarity since beginning. So, after discussion with support a new 'flat response' profile was uploaded. but that very day the Bluetooth part of my charger died. So after this I started doing some more research.
Bottom line – they are a BAD company with zero interest in anything but turning a buck!. See the link here about the U.S. Dept of Justice Settlement - DOJ Settles Case Against Eargo Inc. for False Claims Submissions (natlawreview.com).
Fortunately, I finally got smart and bought another set of hearing aids – at Costco!
Simply go to Costco and get a real pair of hearing aids and professional help – AND – a great company to work with through the process. Plus they are about one-third less and about 10x better.
STOP HERE FOR SHORT VERSION – DON'T BUY THEM IS MY ADVICE.
For my replacement, they mismanaged 4 attempts to send a new charger. According to their staff it takes them 5 days just to send an email to their own shipping dept., (after being told I would have it in 3-5 days). Also every time I called, they would consistently ask for my 'address' even though I repeatedly advised them it was going to a family/friend or hotel location. It got so bizarre that I told them if they couldn't afford quality software just use Excel for heaven's sake. They repeatedly were either late or sent the charger to the wrong address. This could have been avoided by simply having: 1) a permanent/billing address; and 2) a ship-to-address.
After finally getting the new charger (3 mos later) - we travel a lot especially to Mexico. (They couldn't figure out how to send it to U.S. let alone Mexico, so it was not surprising that responded that they don't ship to Mexico). So, we had a friend bring the new charger from the U.S. And the new charger's updated profile helped.
But 2 weeks later (10/2022) the left device goes to a volume of 1 out of 10. So, now, 14 mos after initial purchase, and 8 mos after receiving the new hearing aid device, they are unusable.
So, support said since I was out of my 12 mo warranty for the hearing aids, I should disassemble the screen over the microphone which he felt confident would fix it - it didn't!
Interestingly since I had to pay for another charger, (the replacement charger was lost on the 4th shipment). The new charger has a new one-year warranty. But because I didn't pay $295 for the hearing aid device (when replaced under warranty, the new device did not have any warranty, only what was left of the original device) - must be that all their replacements are perfect!!
The discussion went something like this –
that there is no warranty on the new device because you didn't pay $295, but you said it was under warranty …but you didn't pay $295 therefore you do not have warranty for replacement…! And so it went. In circles. My bad, I just missed the fact that a 'new device' does not come with a 'new warranty' because, while in warranty, I didn't pay them more!! Go figure.
To be clear, I am a medical doctor and was happy to find a reasonable costing alternative to $7,200 via my ENT colleague. As well as something that could be worn in the ear. But within just a few months they had released a model 5, then a 6, all in less than a year. Mine is the Neo Hi-Fi. So I feel like I was duped while they were still in the development phase. After seeing the new ones, I asked several times about a reasonable upgrade path – but all I was offered was a discount – I paid $2,275, and the 6, with the 'discount' would have been another $2,300. I'm glad I did not buy again!
I have tried to hold off on doing this review hoping that things would improve e.g. their independent contractors – the audiologists - are generally very helpful and kind.
They just went public in 2020 so their VC can get their money back! But unless the product gets much better and the entire company attitude and support is better than mine – then beware you have been warned to not donate your $2,000 to them.

Steve J
Give Me A Return Tag and Refund My Money Asap!
To try and get your money back is a joke! I have bleeding in my left ear found on a q tip the next morning from the hearing aids. The sales rep know of my hearing loss and would say and anything and did anything to get a sale. To get any response is like talking to a wall.
When calling you can't get pass minimum wage clerks that have no idea what's going on. 3 phone calls and a call back to a bogus number to send a hearing test. They are telling me I have to wait 12 to 24 hours for a phone call then they will send me a return tag and I will be refunded in 10 to 12 days.
They have $2,340.00 and I have to wait. I talk with supervisors and I'm waiting, I get text message instead of calls. Oh my god what a horrible company that just doesn't care!!! All the people they face on the way up they don't see on the way down! Don't buy anything from them, I need to hear...
I can't buy any other hearing aid because they told me it would be 10 to 15 days before a refund was issued! Hope they have fun sitting on my money!

Ric W
App Does Not Work With Latest Phones!
Purchased Eargo Neo HiFi aids and loved the small discreet size and sound. Eargo shortly after came out with Eargo 5, so I purchased a second pair being the Eargo 5. NO TRADE IN or CREDIT is provided for upgrading even thought they come out with new versions in short time frames.
The Eargo 5's definitely perform smoother and more refined then the Neo HiFi's. The APP is a key to the Eargo success in my opinion and what makes them stand far apart from their competitors.
HOWEVER, the BAD then comes out and shows the company's lack of concern for the customer and their deceptive practices. The Eargo APP does not work with some of the most common phones used in todays market. AND does NOT work with one of the largest cell phone sellers today, Samsung Galaxy. Phones such as the latest Galaxy 22 Ultra, my phone, or the other Samsung 22 line up. I understand it does not work with some Google phones also as well as other brands.
Eargo does NOT PUBLISH or Notify in any of their sales materials this fault in their product, or a list of KNOWN phones Eargo app does not work with. No One from Eargo told me that the APP would not work with my Samsung 22 Ultra 5g, one of the top modern phones today. Eargo still fails to inform people of this pitfall.
Worst part of all this is that EARGO DOES NOT STAND BEHIND ITS PRODUCT and WILL NOT REFUND. Eargo also has plan to correct these issues and still to this day after months and months of this failure refuses to publish in their advertising the failure of their product with certain phones. If the eargo shuts off from a loud bang or noise, there is absolutely no way to turn the eargo back on without returning it to the charger for a brief time and removing it again.
Also you can NOT control the Eargo in any way from the APP as described, whether in the charger or not. Eargo claims to have a workaround that if you call someone on the cell phone and while they are on the phone, you make a change with the APP, that it will work. This will give you one click and then disconnect the call. Eargo will NOT provide a number to call to do this with. So try explaining this to a friend you may call from a boardroom table in a business meeting???
Keep in mind that I LOVED MY EARGO's for hearing quality, but they are basically useless $2800.00 hearing magnifiers without the APP and for that you can buy equivalent for $99.00. I call this deceptive trade practices and possibly an attorney will take this on as a class action lawsuit. I am checking on that approach.

Jan E
Same experience. I spent thousands and thousands of dollars on hearing aids that never worked. TWICE I was dumb enough to believe the slick sales person. I now have Miracle Ear and they are fantastic. And exceptional friendly service also. Learn from the pros! Never go to Eargo.

Russell M
Once you buy forget about returning it if it doesn't work for you
The company deceived me. I asked how many frequencies I can change and was told 4. The sales person doesn't know what they are selling. the 4 settings are adjustments TV Restaurants etc. that don't have effectiveness.
This is not a digital amplifier that companies like phonac provide. Turns out it is a simple amplifier and can not amplify discreet or narrow bands that can match your hearing loss.
Also if you lose any part of what they sent you like the power supply they wont let you pay for what you lost and still return within the trial period. May work for people with light linear hearing loss and you are better off buying a cheaper hearing aid for under 1k. Don't make the mistake I made.

Sherri K
Eager to sell but slow on help and customer service
I received my Eargo in record time once I paid outright. Mine were $2,750 on sale they said if I am unhappy they would refund my money.
The first day I tried them they seemed great out of the box but as soon as the sound check with them I get constant ringing in left ear. I increased the petal as instructed but nothing helps.
The app does not help with volume because you can't tell how much or how little the volume is, they seem to over amplify high frequencies because all I hear are squeaky doors, restaurant glass clatter, and knives and forks on background.
I have an appointment with audiologist over the phone tomorrow where I will relate this information with them. No improvement on my hearing just created new ones.

Nels s
Eargo hearing aids are not a good product $2000.00 and will not do warranty two months I called tech support three time with problems from day one and did not help will not repair one hearing aid I should get a refund this is a scam company shame on Eargo Nels Swenson

Michael M
I would not recommend eargo aids.
High pitched whistles, constant adjustments via phone with audiologist ( no help) cannot use a phone
Replaced aids once charger twice the FLEXIS are CRAP AND AT $25 a pair its a ripoff.
Aids moved very deep in ear difficult to remove with only fingers used tweezers.
Very little impact in conversations, tv and driving with window open causes settings to change by the time you've settled in with procedure settings and size of flexi to use
YOUR STUCK MINIMUM OF 50 65 days to "GET ACCUSTOMED" tell audiologist they're not doing the job and you hear 45 days.
Scam
Do not waste your money.

Christine S
Everyone at Eargo I've ever spoken to is very nice. My mom agreed to them a year ago December and when she first put them in, they helped her hear. She's 95. In January when she went home (out of state) she upgraded and spent $1k more and for the next ones up. She repeatedly had problems hearing from the right one and sent it back a few times where they send a replacement and she sent the faulty one back. We called and adjusted over the phone multiple times and it just wouldn't work.
In summer, she started hearing very loud noises and was told it was tinnitus. She had a low "cricket type" sound in her right ear for years but not enough to bother her. The left ear sounds were giving her anxiety and causing her distress. We found out the Eargo being an amplifier only "could" have caused her tinnitus to worsen.
We asked for her money back and they said it was beyond the 45 days period. I am super bummed about this 1. They are super expensive 2. She never received a proper right device and always had trouble since January. 3. We called and called and tried to rectify the problem and it never resolved.
I cannot recommend this product as it is almost as costly as custom fitted, actual hearing aids that will help with hearing, background noise and all the amazing things hearing aids do these days. She now has real ones. They cost $400 more and we have I. Person support, they are Bluetooth and have a "tinnitus" relief function. I would never have bought them - it was an expensive short term poor fix for her lack of hearing.