Dollar Flight Club Reviews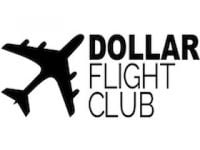 Dollar Flight Club is a travel service that aims to keep its subscribers up to date on the world's cheapest flight with over a million members and deals from more than 1,500 departure airports
The company claims to help users save 60-90% on their next flight – on average, $500 per ticket booked.
How Does Dollar Flight Club Work?
The company states that subscribers get access to the best deals that the "travel-hacking" experts at Dollar Flight Club and their algorithms have scoured the web for.
Simply subscribe and enter your nearest airport. You'll have the option to choose between the free or premium membership, but either will get you great deals. Now just sit back, relax, and watch for alerts to your ideal destinations.
One thing that makes Dollar Flight Club particularly useful is the user interface of the website and app. As a member, you can log into the password protected hub to see the extensive list of all of the recent travel deals.
The best part – every deal is legit and there is no catch. Lower rates or lightning deals (like Black Friday sales) are always available, but the tricky part is catching them at the right time before they disappear forever.
Cost and Price Plans
You've got two options for your membership with Dollar Flight Club – the first is the free subscription to flight alerts, and the second is a paid premium membership.
When you sign up with premium access, you get all the best features of Dollar Flight Club.
You have access to all of the flight deals (5x more deals & savings than free), and the ability to see flights only from your own home airport or select from multiple favorite departure airports.
Premium is $69 annually, with a Premium Plus option for $99 that includes notifications for business/first class seats as well as 20% off Mobile Passport Plus.
Dollar Flight Club's free subscription is a good option if you're not sure about travel-hacking or just beginning to look at travel deals. The alerts will only send you one alert per day and include 20% flight deals, rather than all of the biggest deals.
Customer Service and Reviews of Dollar Flight Club
The only negatives we could find about Dollar Flight Club were some Reddit reviews concerning the ease of cancellation after subscribing.
If you'd like to opt out of the free subscription and stop receiving emails you can easily do so by clicking "unsubscribe" at the bottom of the email alerts.
Currently, there is no customer support phone number but you can email s[email protected] with any questions that you have.
There's also a useful FAQ section on the site that provides answers for most questions. The company also has a solid BBB rating.
Competitors and Alternatives
There are lots of other subscription travel services with a similar approach, helping you get access to cheap flights without having to do all of the research.
The most popular of these is probably Scott's Cheap Flights, but there are others like Skyscanner or Next Vacay.
What makes Dollar Flight Club unique is that they use technology to aggregate flight data and identify outliers instead of their team manually combing through flights (which is what other sites, like Scott's Cheap Flights, do).
Is Dollar Flight Club Worth It?
If you're looking to travel the world and save money while doing it – Dollar Flight Club is definitely worth it.
By booking even just one flight a year, the average member can save, purportedly, 10x their investment.
The Premium option is the best value, and with the free trial you can get a feel for the program before you commit.
If you have any experience with Dollar Flight Club or their services, please leave your reviews below.
Dollar Flight Club Customer Reviews

Maggie
Dollar Flight Club is a scam.
This company is a trashcan scam. Do not subscribe, do not use.

Wayne
They do not deliver on their claim..... Prices are found cheaper in other sources.
I tried to cancel and they did not return my emails until the trial period was over.
I will try to warn as many people on social that their advertising is NOT TOTALLY TRUE.
BUYER BEWARE......
I feel that the company lacks moral business practices....

Andrea
I signed up for the free trial and canceled the next day so I would not be charged. 4 months later I see a charge for $129. I email them to find out why I'm being charged and they tell me that I have a lifetime membership which doesn't have recurring fee or charges. I explained to them that I cancelled my membership and should have never been charged. No answer from them even after sending multiple emails. Worst customer service ever. And the fact that the saved my card info even after I canceled and charged me at a later date.

Karl
Get a better experience elsewhere
I signed up for $69 for 1 year's service. 363 days pass and they charge your card again without warning. Dollar Flight Club would absolutely not, no matter how much I complained consider even a pro-rated refund. Worse yet, they did not alert me that in a day or two they would re-charge my credit card.

Lynn
This company is a rip off!
This is the biggest rip off I have ever had the displeasure to participate in. They will charge you more than stated. They will not notify you when they will be charging you. They will refuse to give you a refund and their claimed services are non existent and worthless. Do not use this company as they will also sell your information.

Bruce M
A total scam. Their service is worthless and they will charge you an exorbitant amount for it. I cancelled the free trial the day before it expired, but they still charged me for an annual membership and it was significantly more than stated. Avoid this sleazy business.

Tammy R
Be careful... No such thing as free trial. You will get charged whatever they choose for you

Brian H
Scam, do not provide any real value for the service and charge without refund.

Robert D
What you need to know.....
I signed up for the free trial for $ 1.00 and two days later after reading the fine print decided the Dollar Flight Club was not for me. I went to their website and requested to cancel my membership, which is consistent with what they say you can do. On the next billing cycle for my credit card, they charged me $ 99.00 for membership. I emailed them, as they don't have a phone number, and received an email response directing me to several links on their website.
Bottom line - they are telling me there are no refunds. I have gone to my credit card provider and filed a dispute. Further, I have cancelled the card they charged to and the bank is reissuing a new card with a different number.
I intend to fight this charge all the way and will never authorize the charge. This may be a legit business, but they have some strange business ethics. Why no telephone so you can talk with them? That's one of the reasons I asked them to cancel my trial membership. Buyer, be ware!