DebtReliefCenter.org Reviews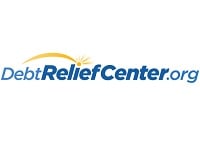 DebtReliefCenter.org is a websites that states they can quickly provide a free debt relief estimate and analysis, with no further obligation.
How does DebtReliefCenter.org Work?
Using your provided information, Debt Relief Center states they analyze your options and provide options to resolve credit issues. These options may come in the form of a Debt Settlement, a Debt Consolidation or, as a last resort, Bankruptcy.
From there, you will be directed to someone who can help you further. The good news is that creditors would rather get paid some money rather than nothing at all, so they are more likely to work with you.
Debt Settlement is primarily used when you owe over $10,000 to creditors.
You, a credit card settlement company or a debt mediation specialist will work with the creditor(s) to come up with a settlement, often times, a lot less than what you owe.
For this to work, it is important to put aside money for a lump sum payment. Another option is debt consolidation which can be used when you have over $2500.00 in unsecured debt.
Companies will help you consolidate your bills into one monthly payment at a lower interest rate and rid you of fees and penalties. By consolidating all of your bills into one lower monthly payment it's easier to pay back your debt in a timely manner.
The other option is bankruptcy which is used when you can't pay the debt off. Filing for Bankruptcy is a way Debtors can start fresh with no debt; however, they will have to make an attempt to pay back the creditors as much as they can afford.
This should be used as a last resort because it can have a large negative affect on your credit score.
If you have gone over your options and feel that you need help, Debt Relief Center may be able to provide you with direction. It is important to remember that you must change your habits and adhere to a budget while going through a debt relief program.
More importantly you must continue to control and monitor your spending after you have paid back your debt to avoid getting into the same situation, old habits die hard.
If you have any experience with DebtReliefCenter.org or their services, please leave your reviews below.
You may also be interested in
DebtReliefCenter.org Customer Reviews

LG
This is not the company for normal people, I'd never give them my trust or my money.
So, i get a threatening call from this company, the number came in at 551-347-1795). No questions, when I asked how they got my name and number they disconnected the call.
So I called their 833-922-3328. I asked for a manager and they hung up. I was swore at, I was given raspberries, I was told to f off. Then I got nasty.
I'm filing a complaint with the FCC as it becomes a federal issue when they are calling from another state.

Jack J
This company will not stop calling me. 3-7 phone calls per day.. I'm so happy I know who you are now.