Day Trading Radio Reviews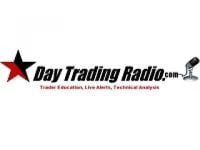 You may also be interested in
Day Trading Radio Customer Reviews

Mark M
John, is dedicated and passionate about helping others, like myself, to learn to Day Trade.
John, is dedicated and passionate about helping others, like myself, to learn to Day Trade. And it comes from his heart. And he offers an incredible value...for the cost of his service...need I say more?

Tony M
You can be right some time or not, that's normal; but to put out inappropriate jokes about children in 2022...that tells all. Stay away.

marc d
Good banter, good daytime entertainment while trading but not much on the trading advice side. Johnny points out some nice stock divergences if that's your thing, but other than that, charts dirty with a plethora of meaningless trend lines, Trumpers in the chat blaming democrats for all their problems, RPM is a nice change of pace, more entertaining conversation than analysis. Overall I like it, tune in from time to time but not worth paying for it.

Mrock
Waste of time and not worth it. Old technology
Chat room: full of politics and arguments between members about political views. Barely anything about stock setups or actual trades. Members keep to themselves and dont really share anything of use to anyone unless its anti trump politics. Some of the old traders go there boost their ego and preach but never actually give you any substance.
Rockbot: is just a ninja trader plugin that costs you $2000 and you have to buy a ninja trader lifetime license which is another $1100. They have a live screen that shows the bot taking trades but from what I saw is nothing special. Their website is very outdated and looks like its built in the 1990s.
Johny: he does throws some stock picks which is not really special because you can find the same picks on stocktwitts trending or other websites. He just comments when market is down and when market is up which I dont understand how it helps new traders. He does do some nice analysis but if you are a beginner you will be lost.
RPM: he is crypto guy who goes on and on ranting about bitcoin, politics, conspiracy theories and if you dont agree with him he will unleash at you and ban you from the chat room or use other members to ban you. So imagine if you paid for a lifetime membership and he bans you. Your money is gone.
Overall membership is not worth it unless you want to talk politics and waste time. This service might have been useful back in 2007-2009 but now with discord chats, stock websites and other new technologies you can find better value elsewhere.

FormerFloorTrader
They know what they are talking about
I traded my own money exclusively for 15 of 20 years on various NY commodity exchanges as a member in a pit. After a free two week trial I have found what I have been looking for. A place to hear the pit noise when needed, a service that points out trades you will not find yourself without hours of work, and someone who repeatedly states to exercise money management and wait for the setup.
Too many people think others can make you money. In the final analysis, more people succeed at neurosurgery that as traders.
I feel there is solid value in this site but if you are new, don't expect to be handed the answer from anyone. Each individual brings many things to the market and most could foul up an 80% profitable system.
So far, I like the banter as well as the education offered. Much of it is what I know, but I prefer not to trade in a vacuum. There's no politics to speak of and no time for personal attacks like on other forums. I do not agree with Mac from Oregon's review, but to each his own. I've seen far less offered at much more. I think it's worth a try. But to beginners, realize this is as mental a game as golf and read first "The Disciplined Trader" by Mark Douglas. This is a business and a hard one. But like virtually every other endeavor in life, winning is achieved by only 10% at most and more than likely only 5%. No site is the road to riches. That's within you. But I know as a successful trader when to call someone out as knowing little. So far, I'm quite impressed with the site's development and how discussing the market can keep you better focused. Looking at the last year of trades I see 10 of 12 months being profitable as to recommendations. And that is FAR higher than most "experts" appearing on TV and charging $100 or more a month who have remained bearish for the entire rally from the March 2009 lows.

Mac
DTR music is good...that's about it!
I tried DTR's site for 2 months and found more of his stock calls to be wrong rather than right. Aside from John's charting stock trends and hoping those stocks rise in price I see no value other value in his charting methodology. Wedge patterns following the 2-3 lows hitting the lower trend line and his use of stochastics, no real value there for me. What I did not see on his show was the use of long term trend lines for those stocks and the history of those particular stocks.......... I saw no educational offering of why he chose those particular stocks other than what he describes as his methodology. I did see many bad picks and many of his stock pics he continues to play over and over again. Not much creativity and not enough of a knowledge base to pick the right stocks at the right time. All online trading shows have chat rooms and the DTR chatroom has some serious ego issues. My opinion the music is good. If you are looking for an excellent site try Tidetraders online.

Diane M
This is such a cool radio show . . . even if you only have a minor interest in trading stocks. There is a chat room you can join and participate in or just watch, read, and learn. The host, Day Trading Rock Star gives a play by play of what the stock market is doing. He adds his thoughts and offers his technical analysis with most every move of the market. He breaks the narration up with music. You can submit a request of your favorite tune.
Trading can be rather lonely. This offers a great alternative to having CNBC playing in the background. I found that their chatter influenced my trading in a negative way. Day Trading Rock Star makes it fun and I feel I'm making better decisions without the influence of the talking heads on CNBC. There are great interviews and guest hosts with their own knowledge to contribute.
There's a tech guy, RPM that does some guest hosting and has a tech related show one evening a week. There are other guest hosts for evening shows too. I'm very happy I stumbled upon this radio show and am glad to give it a five star rating.