Dave Ramsey Reviews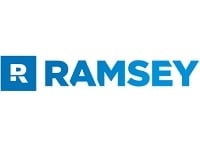 Dave Ramsey is a well known debt solution expert and financial consultant that's authored fourteen books, hosts a national radio show, and runs a financial consulting firm.
How Does it Work?
The majority of his programs focus on overcoming debt through a variety of debt management solutions.
On the subject of debt Dave Ramsey speaks from experience and shares his own rollercoaster history with money. By age 26 David Ramsey had accumulated a real estate portfolio that was worth millions of dollars.
However, much of his success relied on a cycle of borrowing money, consequently new tax legislation limited his ability to proceed with his business practices; this ultimately forced him into bankruptcy.
After suffering a huge loss, Ramsey began his slow climb back onto his feet. He was providing financial counseling and eventually developed the basis for his debt eradication programs. This led him to create The Lampo Group, his own financial consulting firm.
David Ramsey can be heard offering financial advice through his radio show and at several of his websites. His show has been singled out for several awards due to his unique approach in taking calls. He's known for talking to people in a way that reaches them more than just simple financial advice could.
On the subject of debt and actual financial advise David Ramsey's major point is to avoid debt at all costs. His motto is "you shouldn't buy it if you can't afford it."
He has taken his hatred of debt and credit card companies to an extreme level as he won't accept credit card payments on his websites.
Dave Ramsey is most known for promoting two financial strategies, the "Baby Steps" and his "Debt Snowball". The Baby Steps force you to confront your financial situation and begin the process of eliminating debt, increasing savings, and positioning yourself to make smart investments.
The Debt Snowball is Dave Ramsey's method of paying off debt with the smallest balance first.
This strategy has been criticized because you would technically save more money and pay debts of faster if you started paying the highest interest rate debt first. However, he acknowledges this fact and counters it with a logical explanation.
Ramsey says that the majority of people feed of the positive reinforcement they get by completely eliminating one debt payment.
Thus it may end up costing more in the long run, but if the psychological factor keeps you from straying of your debt elimination plan then it's worth the extra cost.
If you have any experience with Dave Ramsey or his products, please leave your reviews below.
You may also be interested in
Dave Ramsey Customer Reviews