DailyOM Reviews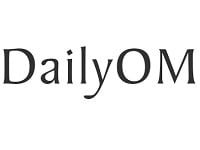 DailyOM.com is a company and website that states they offer a "universal approach to holistic living for the mind, body, and spirit" and supporting those who live a conscious life.
How Does DailyOM Work?
According to their website, the DailyOM was founded in 2004 by Madisyn Taylor and Scott Blum because they wanted to "bring the world together by offering messages of consciousness and awareness to people of all walks of life."
To do this their website provides a whole selection of courses, articles, tools, and resources all aimed at helping people improve their wellbeing, both inside and outside, so that their minds and bodies are the best they can be.
The information and courses on this website can be found by category, including Self Improvement, Healthy Living, Relationships, Home and Garden, Spirituality, Meditation and Relaxation, Energy Work, Manifesting and Money, Art and Writing, and more.
Cost/Price Plans
Because this company sells so many different courses from so many different instructors, there is no one price for every product they sell.
Instead, customers will need to go to the individual product page of the course they are considering purchasing and they will find the pricing available there.
Some of their courses are actually offered with pricing chosen by the customer.
Their website says that in these instances, all customers receive the exact same course, but they simply trust that their customers "are honest and will support the author of the course with whatever they can afford."
Refund Policy
On the pages for the courses that are sold by DailyOM there is a note that says "And if you are not 100% satisfied, we will refund your money."
This is pretty much the total of information this company will offer their customers regarding refunds.
Another mention in their FAQ section says that customers have 30 days in which to request a refund, but without a published Terms and Conditions page there are no other details available.
Concerned customers will need to contact their Customer Service team for more information.
Customer Service Contact Info
Customers who would like to contact Customer Service with any questions, concerns, or complaints can do so by submitting them directly to their website through their Contact Us link.
Reputation
Unfortunately this company seems to have no real customer reviews written specifically for them or the courses they sell, but prospective customers might come across mentions of DailyOM in articles that are about another topic: trying to unsubscribe from email spam.
As it turns out, DailyOM is mentioned in more than one article as an online company that will send their customers an overwhelming number of emails, regularly asking them to read more articles, take advantage of more tools, and spend more money on additional courses.
Email spam is never fun, and many of the articles that discussed DailyOM's emails made sure to mention them as one of the companies that will never actually "unsubscribe" their customers – the emails just keep on coming.
Prospective customers may still choose to purchase a course from this website, but they should be aware of these circumstances before they do.
Competitors and Alternatives?
Customers who are looking for alternatives to this company should consider what their real goal is.
Do they want a website that will inspire them to achieve better health and wellness, one that will provide them meditative resources and help, or one that will provide them with exercise classes?
There are many alternatives to DailyOM in each and every category.
If you have any experience with DailyOM or their products, please leave your reviews below.
You may also be interested in
DailyOM Customer Reviews

Naveena Y
No Support or funtionality to account situation on DailyOm
1. Contacting their customer support is impossible
2. Adding comments to discussion group is impossible
3. looking up my account info is not possible as far as I can see
4. Phone, table or laptop does not matter all interfaces are dysfuntional
5. Trying to add international phone number not possible
Great little course about body but their site has no response to any difficulty - how strange!
Naveena Yates

Karen
Refund Policy for Courses is a SHAM!!
I have taken some good courses, but their refund policy, for a class found not to be satisfactory, is a sham. I tried to cancel a class the same day I signed up for it. I could tell immediately it was not a course for me. They don't respond. I am really disappointed.

Macgirl
I absolutely look forward to and enjoy my dailyOm inspirational and mindful emails. I have purchased several courses- from exercise programs, to relationship help , to personal mindfulness and have been pleased with them all.

Kimberly A
I offered a course through them and saw nearly $600 out of approx. $30K of profit for them
I earned less than a $1 for every course that I wrote and developed through the Daily Om platform. They said the thousands of dollars they brought in from it went to "marketing and advertising". Not once did I, or any of my friends and members of my community, see an advertisement. I'm a Daily Om subscriber, as well. They highlight and spotlight/ conduct interviews with course authors. This did not happen with me. They're not trying to break our contract. This is the most unethical organization I've ever worked with... huge surprise given I've followed them for a very long time.

Mark B
Courses OK but you can never leave
I've been trying to unsubscribe from their bloody daily emails for months. Absolutely impossible to do. They ignore the unsubscribe form and any emails asking why it doesn't work or telling them to unsubscribe you. I just filter the messages straight to trash now.

Celine D
It's all about personal choice I love the privacy once you purchase the product it's yours to keep
I just keep repeating two courses and will move on to the next in my own time
Well done dailyom keep up the good work

Denise H
I enjoy reading the Daily Om. Its seems to bring information to me on the day I need to read it! I have purchased a few courses and found that the classes I took were really worthwhile, especially the yoga ones. The option of how much you feel comfortable paying is a good one.

Amanda C
You have to be accountable
I recently signed up today actually. I didn't spend hundreds of dollars or even one hundred dollars. I didn't sign up thinking I was going to receive a miracle cure but something to just help me on my already bettering myself path. You can't beat the price for positive helpful practices towards bettering yourself, I mean cmon. We all know it starts from within and that WE ourselves have to make the changes, nobody or nothing can do that for us, not even a $25 daily OM. :)) not to mention, let's talk about emails. I can't post this unless I give my email Hahahaha oh the double standards of life.

Louise C
I found Tristan Gatto through OM, it's fab!
I signed up for Tirstan Gatto 's.14 day Spinal reset and he is WONDERFUL! I have never been so pleased with an online purchase in my life! I am now doing Tristan's 30 day fierce body and cannot praise him.and OM enough. Amazing g value for money! And you get to keep the lessons forever to redo over and over...just incredible value and again...Tristan Gatto is the BEST yoga teacher out there! So happy I clicked on OM! Goodbye pain, hello strong and energised me!

Kit W
Good products; useless customer service
Products are great, customer service is abysmal: slow, rude, hostile, and dismissive. They cannot explain why their app refuses to work as it had for the past five years. They insist "nothing happened" but my daily lesson that used to popup at 4:00AM started popping up at 4:00PM. Naturally enough, I thought someone had fiddled with the timer. They seemed to take umbrage at that and summarily offered to give my money back. I guess it's easier to blow off a long-time customer than actually look for any real issues.
Let me restate: the products I've used are enjoyable, useful, and offer real help. It's just the delivery of them that is frustrating and very unprofessional.

Ana A
Terrible customer service
I signed up for a class and within 2 weeks realized it wasn't for me. I tried to invoke their return policy, by sending an email and received a form email back saying that they are very busy but would respond promptly. Having heard nothing, I send a second email a week later. I received the same form response, but nothing else. I wrote again a week later and again today---and still, nothing but a form response.
I would never have signed up for this had I known that their guarantee is a sham.

Christine P
I'm currently enrolled in two courses. The courses are affordable and the information is helpful. I enjoy the newsletters and look forward to enrolling in more courses.

Jessica M
I recently signed up for a course on DailyOM. It was inexpensive and contained helpful information. Yes, I do get regular emails from them, but I find them interesting. For what I paid, I think this was a useful service.

Stephanie P