DailyOM Reviews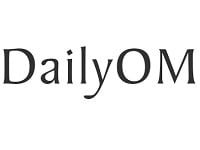 DailyOM Review: A detailed look
DailyOM.com is a company and website that states they offer a "universal approach to holistic living for the mind, body, and spirit" and supporting those who live a conscious life.
How Does DailyOM Work?
According to their website, the DailyOM was founded in 2004 by Madisyn Taylor and Scott Blum because they wanted to "bring the world together by offering messages of consciousness and awareness to people of all walks of life."
To do this their website provides a whole selection of courses, articles, tools, and resources all aimed at helping people improve their wellbeing, both inside and outside, so that their minds and bodies are the best they can be.
The information and courses on this website can be found by category, including Self Improvement, Healthy Living, Relationships, Home and Garden, Spirituality, Meditation and Relaxation, Energy Work, Manifesting and Money, Art and Writing, and more.
Cost & Price Plans
Because this company sells so many different courses from so many different instructors, there is no one price for every product they sell.
Instead, customers will need to go to the individual product page of the course they are considering purchasing and they will find the pricing available there.
Some of their courses are actually offered with pricing chosen by the customer.
Their website says that in these instances, all customers receive the exact same course, but they simply trust that their customers "are honest and will support the author of the course with whatever they can afford."
Refund Policy
On the pages for the courses that are sold by DailyOM there is a note that says "And if you are not 100% satisfied, we will refund your money."
This is pretty much the total of information this company will offer their customers regarding refunds.
Another mention in their FAQ section says that customers have 30 days in which to request a refund, but without a published Terms and Conditions page there are no other details available.
Concerned customers will need to contact their Customer Service team for more information.
Customer Service Contact Info
Customers who would like to contact Customer Service with any questions, concerns, or complaints can do so by submitting them directly to their website through their Contact Us link.
DailyOm Customer Reviews
Unfortunately this company seems to have no real customer reviews written specifically for them or the courses they sell, but prospective customers might come across mentions of DailyOM in articles that are about another topic: trying to unsubscribe from email spam.
As it turns out, DailyOM is mentioned in more than one article as an online company that will send their customers an overwhelming number of emails, regularly asking them to read more articles, take advantage of more tools, and spend more money on additional courses.
Email spam is never fun, and many of the articles that discussed DailyOM's emails made sure to mention them as one of the companies that will never actually "unsubscribe" their customers – the emails just keep on coming.
Prospective customers may still choose to purchase a course from this website, but they should be aware of these circumstances before they do.
Competitors and Alternatives?
Customers who are looking for alternatives to this company should consider what their real goal is.
Do they want a website that will inspire them to achieve better health and wellness, one that will provide them meditative resources and help, or one that will provide them with exercise classes?
There are many alternatives to DailyOM in each and every category.
If you have any experience with DailyOM or their products, please leave your reviews below.
You may also be interested in
DailyOM Customer Reviews