Coursera.org Reviews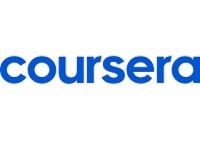 Coursera.org is the online home of Coursera, an organization that describes themselves as an education platform that partners with top universities worldwide to offer free courses to anyone who wishes to take them.
How Does It Work?
This website offers more than 400 different courses across a wide selection of disciplines that are organized in such a way that members can learn on their own schedule, through the use of short video lectures, interactive quizzes, peer graded assessments, and direct help and support of their classmates and teachers.
In addition, Coursera says that they genuinely care about a student's mastery of any subject they take through their program, which is why they provide users with immediate feedback on concepts they find confusing and opportunities for students to have more in depth study and multiple attempts on assignments.
Cost & Price Plans
Coursera is a part of the movement to give people around the world more options to access higher learning education for free. Their website says that they want to "empower people" with an education that can improve not only their lives, but the lives of their families and the community around them.
Refund Policy
Since this service does not charge their members for any of their materials or courses, they do not provide members with a Refund or Guarantee Policy.
Customer Service Contact Info
Customers who would like to speak to their Customer Service team about their questions, concerns, or complaints can do so by email.
However, Coursera provides many different email addresses depending on the nature of your inquiry or the department you are trying to contact, so users should look at their Contact page for more detailed information.
Reputation
Though some reviewers have mentioned that Coursera.org is a much more structured online learning site than other similar websites, the reviews are very positive regarding the quality of the courses, the variety and selection of the courses, and support and resources available.
Competitors and Alternatives?
There are many other websites that are trying to offer the same free, high learning educational opportunities like Coursera, which include the Khan Academy, Memrise, Skillshare, and more.
If you have any experience with Coursera.org or their products, please leave your reviews below.
Coursera.org Customer Reviews