Cooks Venture Reviews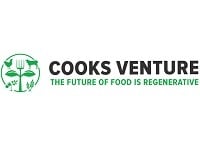 Climate change is a serious issue in our world and is already causing problems for people and the planet – decreased water supplies, temperature increases, flooding, and increased wildfires can all be linked back to climate change.
While climate change can have detrimental effects in the world, the good news is that experts believe many of these problems can be reversed if human beings make changes to the way they do some day-to-day activities.
One of these activities is practicing regenerative agriculture, which reverses climate change by restoring soil biodiversity.
This is exactly what the company Cooks Venture does, using science-backed, sustainable, healthy farming practices to create food that is good for people and the planet.
How Does Cooks Venture Work?
Through the Cooks Venture website, you can purchase pasture raised heirloom chicken that will be delivered directly to your door. Their farm location, where their chickens have access to 800 beautiful acres, is in Arkansas.
Cooks Venture has been featured in the press multiple times, with Tech Crunch reporting that Cooks Venture earned a $12 million investment in 2019, and CNET calling Cooks Venture one of the best places to buy chicken online and praising the company for its particularly high-quality, certified humane chicken.
If you are interested in discovering a healthy and sustainable way to purchase poultry, read on because we are about to tell you everything that you need to know to decide if Cooks Venture is right for you!
Cost and Price Plans
Currently, you can purchase a pack of 6 pasture raised heirloom chickens for $109.99 (this package usually costs $120.00 but is currently discounted). Each whole chicken weighs 3-4 pounds.
You also have the option of purchasing a 4-pack for $79.99. Cooks Venture also sells gift cards if you would like to purchase one for the environmentally conscious chicken lover in your life!
Customer Service
Though there is no phone number listed on the Cooks Venture website, you can contact their customer support team via e-mail at [email protected] if you have questions about their products or your order.
Online Customer Reviews Complaints
While there are not a whole lot of Cooks Venture reviews available online, customers have posted on their Facebook page offering praise, including saying that "[their] order went flawlessly," and claiming that "this chicken is food from the Gods."
However, other customers complained that the chicken they purchased from Cooks Venture was "terrible and overpriced."
Where to Buy?
You can place an order through Fresh Direct or through the Cooks Venture website.
The Bottom Line
Cooks Venture seems to be a company worth ordering from. If you are interested in purchasing chicken that has been humanely raised in a way that is good for the environment, you should consider buying from Cooks Venture.
Their unique and innovative approach to farming allows you to feel good about your purchase while also helping you put a high-quality, healthy meal on the table for your family.
If you have any experience with Cooks Venture or their products, please leave your reviews below.
You may also be interested in
Cooks Venture Customer Reviews

Tony
just placed our 3rd order for chicken. We find the whole thighs, whole chicken and chicken tenders delicious and well worth the cost.
the specials have not disappointed.

Sage P
Disgusting. lots of bone fragments in ground pork.
All of the ground pork came with bone fragments and hard cartilage in it. Disgusting. Wouldn't refund or take packages back. Don't ever buy from them.

Allie
Decided to try this and will not order again. I will say everything was still frozen when delivered even though it did not ship on original date due to inclement weather in their location. We have tried the chicken now and steak and a chuck roast and the beef made my husband and I ill both times we ate it. Did not have the same issue with the chicken, but when I gave some to my dogs, they had stomach issues as well. Now I have frozen food we cannot eat and not sure what to do with it. Not sure if it is too different than grocery store meat or if something is wrong with it.

Isabella
Pretty disappointed in the boneless breast package I received. Poorly trimmed/prepped. Lost abt 1/4 of the package after we cleaned them up. Wouldn't say these are worth the price point.

Judy
I received a chuck roast as part of my first bundle. I cooked it this evening. It was truly the worst roast I've ever had. I had to throw away about half of it because it was so full of gristle.
Unlike the roast, the chicken tenders were good.

June B
Pkg arrived w/nothing frozen except whole chicken that was only partially frozen. several pkgs leaking. unable to get response from company. Epic fail. just wasted a whole bunch of money because had to throw everything away except whole chicken. I don't have those finances to waste like that. deplorable shipping process.

Joyce
CV has the very best chicken. We love it. I ordered a lamb roast and it wasn't good. They immediately refunded my money. Great customer service.

KR
At first I thought it was a wholesale scam. Placed my order over the weekend, expecting it to ship on Monday. Emails went unanswered. Phone call went to voicemail and no one returned the call. Finally posted on Facebook and got a reply there - it was shipping the following week. Ok.
Delivered today (I was home for the delivery.) What a mess! NOTHING was frozen. No dry ice. The touted cooler totes were coming apart at the seams. Now have a lot of chicken in the fridge and have to figure out what to make with all, of it. Since you can't refreeze thawed chicken, I expect most of it will end up in the garbage. Not Happy with this company!

Scott D
Love the chickens but I just got 6 more the so called dry ice was busted A quarter ince of this matter in bottom of bag 2 chickens the bag they were in opened that goo ruined 2 chickens and the rest were thawed so I got 1 chicken to eat that night,great food crappy packaging for frozen food.