Consult Beaute Reviews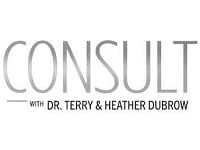 Consult Beaute, led by TV personalities Dr. Terry and Heather Dubrow, is a health and beauty brand that aims to revolutionize the industry with their approach regarding the health system.
Dr. Terry Dubrow is a UCLA School of Medicine graduate who stars in the hit TV show "Botched" by E!, which showcases him repairing failed cosmetic surgeries.
His actress wife is a well-known lifestyle expert with many titles under her belt, such as author, television personality, lifestyle guru and mother of four.
Consult Beaute Products
Consult Beaute has a wide array of cosmetic and health-promoting products dedicated to rejuvenate and prolong the vitality of one's allure and health.
One popular product that the company markets is Elimi-Fat Weight Management Gummies, which the company states may help promote weight loss with Morosil, an extract from a specific type of Moro blood oranges.
Supporting animal rights, the company follows cruelty free research and development by not performing animal testing with their products.
One of Consult Beaute's featured items would be their Beaute Caps - Youth Replenishment for Gorgeous Skin, Hair & Nails. One bottle of Consult Beaute's Beauty Caps may contain 60-360 capsules, with the company recommending a daily dosage of two capsules.
Developed with the sciences backing and supporting the body's hair, nails and skin, the Beauty Caps contain all the substances and nutrients that the target areas need for healthy growth, such as Biotin, sulfur, Vitamin C, Vitamin D, zinc, manganese, branched amino acids, green tea and even horsetail.
Another featured item from Consult Beaute is the Primo Beets, a health supplement to aid in blood flow and circulation.
The body's circulatory system is one of the most crucial aspects of overall health, since it's the circulatory system that delivers the nutrients and removes the waste from all the different parts of the human body.
With one bottle containing enough of the product for 30 servings, Primo Beets comes in two flavors: original and cherry.
Primo Beets is developed with high-quality ingredients that have been studied and proven to be effective in promoting healthy circulation in the human body, such as ginger, turmeric, coconut, amla and aloe.
Taking Primo Beets not only ensures a healthy circulatory system but also promotes other positive therapeutic effects, such as helping the body's immune function, maintaining proper blood pressure and many more.
How Does it Work?
Consult Beaute prepares each and every product with meticulous research and development to ensure that all their products are effective in what they do.
The company is able to do this by developing their products with high-quality and natural ingredients known to benefit the body in specific ways.
All their efforts towards their research and development is to give everyone asking "is it safe?" a good night's sleep.
Cost and Price Plans
The Beauty Caps pricing depends on the size of the bottle (from 60 to 360 capsules). With the variety of options, the price range for this product is $26.76 to $79.76. Ordering this will include a $4.99 fee for shipping and handling.
This is already with a 10% discount off their original Evine price range of $29.75 to $89.75.
On the other hand, Primo Beets is priced at an affordable $39.18, a whopping 30% cheaper than their original Evine price of $56. Just like the Beauty Caps, ordering the Primo Beets will also include a shipping and handling fee of $4.99.
Other products from Consult Beaute are approximately within the same price range, being reasonably priced and inclusive of the shipping and handling fee.
Customer Service
Consult Beaute is providing a 30-day period for you to return or exchange your item in the event of dissatisfaction. You may opt to have a full refund (minus the shipping and handling fee), or to have the product replaced.
Regarding any inquiries you may have, the company can be reached either through their email ([email protected]), or their phone number (866-272-4425).
Online Reviews & Complaints
Reviews online on the products by Consult Beaute seem to be a mixed bag. Ranked 127 by a website on dermatology products, the company is reviewed to be generally positive, with a few unhappy customers here and there.
Dissatisfied customers have reported negative effects of the products on their skin, such as irritation, redness and others. Checking their social media platform can also yield negative reviews by customers that witness negative effects or no effects at all from the use of Consult Beaute products.
However, the positive reviews still greatly outweigh the negative and majority of Consult Beaute customers are pleased with their purchases and the company.
Competitors and Alternatives
There is a great selection of other companies focused on dermatological products such as Advanced Dermatology, Vichy Laboratories and Noble. Advanced Dermatology is a New York-based skincare company with a wide array of products as well.
Voted as the number 1 anti-aging brand in European pharmacies, Vichy Laboratories is a skincare company with stores everywhere. Differentiating itself from the rest, Noble focuses on their products coming from a scientific angle.
With their motto "skin care with molecular precision," Noble relies on their advanced skincare technology to put themselves apart from the rest and stand out in the dermatological industry.
Where to Buy?
The easiest venue to buy Consult Beaute products will be through the internet. One can purchase their products either from their very own website at www.consultbeaute.com, or at the Evine website www.evine.com.
The Bottom Line
Being in the skincare and health industry, it is not too surprising that their products don't work on every single person - that's just an indication as to how complex each individual human being is.
That given, Consult Beaute does an excellent job to provide products that work for the majority, providing high-quality products for promoting health and beauty with natural ingredients.
If you have any experience with Consult Beaute or Health Elimi Fat, please leave your reviews below.
You may also be interested in
Consult Beaute Customer Reviews

Xenia R
The cherry flavored primo beets are the best!! Delicious in taste and makes me feel energized.

Angela A
chocolate meal replacement shake
I'm sorry I paid so much for this product and I bought it from evine. The company would not give me back my money. I let the product sit around for a few days before trying it. The first time I tried it I thought this is bad tasting, like fish or pig or something. By the way I'm not a vegetarian either. I'm sorry, but, my gag reflux does not work that easily, and I gag when I drink this. Just can't handle it. It may be good for you (not to sure about that either) but, I just cant't handle it Ive tried a few times to make it work but nooo! cant't do it. So, just be warned! I've drank a lot of meal replacemnt shakes in my 55 years and this has to be the worsed ever Sorry doc doesn't work for me. I wish it did considering the fee I was charged for it! very disappointed :(