Clayton Morris Reviews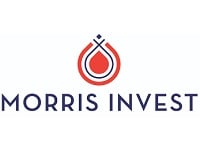 Clayton Morris Invest (ClaytonMorris.com, MorrisInvest.com) is the company of Clayton Morris, a frequent guest of the television show FOX & Friends, which Clayton states aims to provide people with a path toward self-love and financial freedom.
How Does it Work?
MorrisInvest.com functions like any other personal website and blog, providing biography information for Clayton Morris, as well as a place for him to share his thoughts, life lessons, and experiences.
He also discusses how all these things have personally affected him and how you can take those same life experiences to learn your own lessons and make your own progress toward your personal goals.
In addition, as a real estate investor, Clayton Morris wants to share his professional knowledge and experience with people who are sick and tired of living in fear of their lack of financial wellness and what it means to the rest of their life.
To help people see what real estate investing can mean to their own lives, Morris provides visitors with what he calls a Freedom Number.
Determining your own personal Freedom Number can help you better direct your life and make personal choices that can place you on the road to creating wealth and experiencing better life satisfaction.
People are also welcome to listen to his podcast and sign up for further information.
The website states that as you learn more about your Freedom Number, you will be able to get access to high quality content that is most relevant to your specific circumstances and needs.
Cost & Price Plans
At this time it appears as though the use of this website and its features is free of charge, including the blog, the podcast, the information about speaking engagements, and downloading your Freedom Number Cheat Sheet.
However, just because this website provides free information and free resources to their customers doesn't mean that there won't be information about products that are for sale or opportunities for investment which obviously carry prices and financial obligations.
Refund Policy
Because this company does not charge visitors any money for their information or offerings at this time, they also do not offer any kind of Refund Policy or Terms & Conditions.
Customers who do choose to purchase products recommended by this website will likely be taken outside of the Clayton Morris website and to a third party website, which will be responsible for all financial transactions and future refund requests.
Customer Service Contact Info
Customers who would like to contact Customer Service with any questions, concerns, or complaints can do so by submitting them directly to this website through either the Contact Us link or the Speaking link located at the top of the web page.
Reputation
As a popular daytime television figure and self-help personality, there are certainly many positive reviews of Clayton Morris and what he has to offer on his website, especially by other podcasters who have worked with him and featured him and his information on their own shows.
But customers should be very careful and wary of someone that tells them they are going to tie their journey for self-actualization and happiness together with investing in real estate.
Generally speaking, decisions of financial investment, especially those as complicated and serious as investing in real estate, should not be made with your emotions, but rather with rational, logical thinking and understanding.
Competitors and Alternatives?
Certainly there are many, many different people that act as self-help personalities and provide guidance through books, seminars, podcasts, and websites, as well as real estate investors who promise to help teach everyday people how to get wealthy through real estate investment.
Customers who aren't interested in Clayton Morris's website will have no end of alternatives if they wish.
If you have any experience with Clayton Morris Invest or their services, please leave your reviews below.
You may also be interested in
Clayton Morris Customer Reviews

Jon p
I also lost a ton of money investing in Morris's Ponzi scheme. Phoney leases, "tenants' with criminal records, unrenovated properties that were the subject of multiple city health violations, etc. After terminating my relationship with Morris and his fellow conspirator Bert Whalen I poured nearly $50,000 into repairs that were supposed to have been completed by Morris as part of the sale agreement. Not to mention the cost of evictions, code violation fines, etc. Despicable human being! Stand clear!

Tim
Clayton Morris - From TV Host to Real Estate Scammer
They say it takes a lifetime to build a reputation and a second to ruin it, thats the case with Mr Morris. This guy ran a real estate Ponzi scheme with Bert Whalen (Oceanpointe investments owner) in Indianapolis and stole millions of dollars in peoples money. How do i know? I was an early investor and something didn't add up. Turns out they were paying me a higher rent (with new investor money) then then tenant was actually paying to rent the property. They would "juice" the numbers when they sold the investor the property while all along paying higher returns than the actual rent collected. How did I find this out? I switched property managers and actually got different copies of the leases for lower amount of rent then I was given by Morris and OP. I found this all out when I drove to Indy to see one of my properties vacant't and I was still getting payment. Hmm wonder how this could happen? Answer = Ponzi. I hope to see both of these frauds in jail soon.
He is not reliable - want to add another tip to what I already wrote
Also, when checking a property via the internet, of course always just put it to Google Maps - you can always get a good bird's eye view to the area , the location of the property and some basic characteristics of the neighborhood - is it very crowded? Generally speaking it is a sign for slums (except in areas like New York City of course), are there deserted areas? Also - not a very good sign ... Just use your common sense, people!
I knew he was a scammer all along
I considered investing with him at the beginning of this year. I saw his YouTube videos and got the impression he is quite knowledgeable on Real estate investing and wanted to give him a chance. I had a phone call with him and with one of his workers. I got the impression he is a very good sales person and has invested a lot in his image. I contacted him before I was aware about all of those bad reviews in the internet (or before they existed?) I did not proceed checking any reviews because, after getting in contact with them, the properties they were sending me were just bad: a simple search in the internet will reveal that: just a simple search in zillow revealed that the properties were ridiculously overpriced when compared to recent sales of similar homes in the same neighborhood. He is a very good sales person whose real business is FLIPPING - a Real Estate investment where you buy a property and resell it in a much higher price. All the stories around is just marketing. Never buy real estate without home appraisal and inspection, Put your head where the money is! its a big investment! Would you buy a car without taking it to garage? Just make me very sad that good hard working people fall into this. Just educate yourself on Real Estate investments, United States is SO TRANSPARENT, in 5 minutes you can get such a good idea about the property based on it's address only: A good idea about the estimate of the price (via Zillow), which schools are in the area, crime rate, is the area doing well - people are moving in more than out, which jobs are in the area - always better to have a good variety of sectors. Which Amenities are in the area, is it close to major roads or public transportation (in areas where its relevant). you can easily see the real estate price graph of properties in the area in Zillow - the real estate behaves in a sinusoidal manner .. So much you can learn just with the internet, open your eyes!! Good luck to all, bless you

Investor
Clayton Morris and Morris Invest are EXTREMELY negligent!
I want to warn everyone who is reading this, DO NOT BELIEVE OR INVEST YOUR MONEY with Clayton Morris or his company 'Morris Invest'. He has been EXTREMELY negligent in his business. I made the mistake of investing a lot of my hard earned money with Morris Invest only to find out that me and many other of his investors have many homes that were never rehabbed and tenants of the very lowest quality have been placed in the units only to become squatters a few months into the lease due to extremely bad property management. Clayton Morris and Morris Invest fully endorsed a property manager who is literally stealing investors money. This is a scam, please do not give him your money like I did. I trusted him because I liked his podcast and felt comfortable. I made a big mistake. Do not do the same!

Devon S
Somewhere between extremely incompetent and a scam
I purchased 6 homes through Moris Invest, and it has been a terrible experience. Yes, his podcast is quite good, but take the good advice on the podcast and DO NOT buy a home without thoroughly vetting the contractors and property management company! Here are some of the problems:
-- It's like pulling teeth to get even the most basic information out of Morris Invest and the company in Indiana that manages rehabs and property management for them, Oceanpointe. Want to know if your house has been rented? Start sending emails and calling every day. It takes me 2 weeks or more to get a response.
-- Rehabs are extremely poorly done. Clayton advertises "full rehabs", but when an Indianapolis public health inspector visited one of my properties just 6 weeks after the rehab was supposedly finished, they found 6 major violations of health code just on the exterior. Crumbling steps, unsafe porch, siding not weathertight, etc...
-- Tenant placement is questionable. After talking with other investors, I have reason to believe that they don't actually do any background checks or credit checks when they place a tenant.