Cell Phone Cash Reviews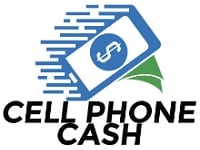 Cell Phone Cash Review - Legit?

Cell Phone Cash is a "make money online" opportunity being promoted through various online advertising channels.
Manipulative Advertising
The ads are enticing and promise potential customers daily earnings of up to $1,000 from automated websites.
Their website, CellPhoneCash.co, is deliberately vague on details simply stating that you will not be required to sell anything, no technical expertise is required, and that the program is beginner friendly.
It also employs a variety of marketing tactics designed to break down your natural barriers to buying something like this.
These tools work surprisingly well and can get even the most rational people to buy into too good to be true online scams.
Some examples of techniques that these manipulative sales pitches tend to use are:


Persistently mention how much money you could be making
Intro video to Cell Phone Cash is full of stock footage of people counting piles of cash
Website uses many gimmicks and widgets to create the sense of scarcity, urgency, social proof and credibility


How Does Cell Phone Cash Work?
These types of make money online programs were prevalent years ago but most were removed or banned from advertising on major search and social media platforms for their misleading claims.
Many had a similar premise as Cell Phone Cash, in which a basic internet or affiliate marketing course was sold as an opportunity to make easy money online.
Typically, customers would receive cookie cutter websites designed to harvest emails and resell the same course that they purchased for a commission, making it something almost similar to a traditional pyramid scheme.
The seller would convince customers who may have little experience with how online marketing works to promote their cookie cutter website using paid ads on search engines, or through their own social media pages.
Cell Phone Cash claims that you won't be selling anything which, while technically true, is still highly misleading.
You will be doing affiliate marketing, a type of marketing where you'll earn a commission by promoting a product or service sold by the actual seller.
An example of this at work is shown through their testimonial: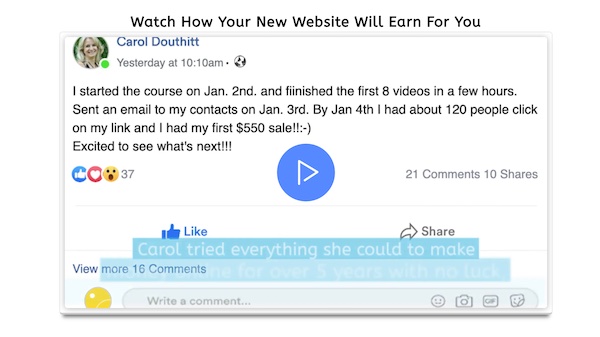 ( This Facebook post describes affiliate marketing )

So while you're technically not selling a physical product yourself you are promoting a website containing links to an information product that will pay a commission if there is a purchase through your link.
Is Cell Phone Cash Legitimate or a Scam?
Ultimately, we do not believe these types of programs actually help people make money.
There are legitimate ways to make money with affiliate marketing, the concepts that Cell Phone Cash is referring to.
For example, if you created a popular blog sharing your favorite DIY projects and tutorials you could use affiliate marketing to monetize your website by recommending tools to your readers.
So whenever someone follows one of your links and makes a purchase you would earn a commission from the tool company.
The main difference between this and Cell Phone Cash is that you generally would have to work extremely hard to create a successful and informative website that is valued by your audience and search engines alike.
Cell Phone Cash is bypassing this critical step and selling users on the myth that making money online is easy and only takes a few clicks of a button.
Contact and Refund Info
CellPhoneCash.co states that the course is created by "Merlin Holmes."
The company name is Precision Media Lab, LLC DBA as The Fast Tracks
The address is listed as:
Precision Media Lab, LLC
9888 W Belleview Ave, STE 2135
Denver, CO 80123
The program is actually sold through ClickBank which is a 3rd party payment processor.
The good news is that they offer a no questions asked 30 day money back guarantee. If you're unhappy with Cell Phone Cash you can reach out to them directly to initiate a return.
Customer Reviews & Complaints
There is currently not much customer feedback about Cell Phone Cash, aside from people wondering what it is and how it works.
The few reviews that have been submitted to Reviewopedia mention one of the other major red flags for these types of programs, which is online coaching or mentoring upsells.
These reviewers claim that after purchasing the program they were contacted by sales reps looking to sell them additional "training" at much higher prices.
The seller also asked intrusive personal finance questions about how much money people make per month.
It's is almost as if the nominal $37 fee asked for Cell Phone Cash also puts customers into a funnel as leads for further, and much more expensive, upsells.
The Bottom Line
There are a lot of legitimate ways to make money online but in order to do so you either need to build an audience via quality content or learn how to effectively market products using online ad campaigns.
Despite what the creators of Cell Phone Cash claim, both methods require hard work and experience to be successful.
Cell Phone Cash is essentially modern version of a pyramid scheme, as the websites they offer you will usually be nothing more than sales pages for selling Cell Phone Cash to other people.
Since they do include "educational" material as well they can technically get away with this because there is an actual product being sold.
However, when Cell Phone Cash states: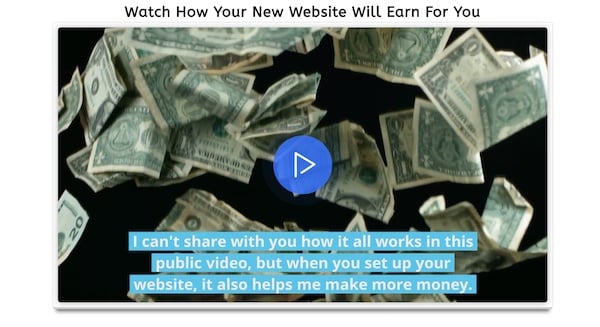 ( Seller states that your website will help them make more money )

It is because more people will be brought into their program to whom they can pitch their advanced coaching for thousands of dollars.
If you are interested in learning how internet marketing works there are lots of free tutorials on legitimate online learning platforms.
They can give you a better idea about how the systems for earning money from content or social media work, and this will be a better introduction to internet marketing than paying for too good to be true schemes.
If you have tried Cell Phone Cash, please leave your reviews below.
You may also be interested in
Cell Phone Cash Customer Reviews