CDI College Reviews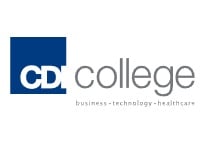 CDI College is system of institutions located throughout the provinces of Canada which claim to be educational and professional training facilities that prepare students for a future in the workplace.
How Does it Work?
CDI College is a for-profit university, which is a type of post-secondary learning institution that has been multiplying over the last few years.
According to CDI College's website they offer a wide variety of diploma programs and have over twenty different locations.
When choosing an institution of higher learning, one of the important things you should look for is "accreditation," the process by which a third party evaluates the educational program and makes sure that it meets pre-determined standards.
In both the United States and Canada, this third party must be approved by the government's Educational Department.
Being a Canadian school, in order for CDI College to have accreditation, they must adhere to specific guidelines set out by each individual province where their campuses are located.
Controversy Surrounding For-Profit Schools
Unfortunately, as the attendance rates of for-profit universities have risen there have been reports that some for-profit colleges and universities have mislead their prospective students into believing they are fully accredited.
The reality then turns out to be that only some of their diploma programs meet standards for accreditation while others do not, or sometimes the schools claim accreditation from a third party which is not sanctioned by the country's Educational Department.
Thankfully, it is possible to conduct your own research to determine whether or not a collegiate program is considered accredited.
Using the website of the Council of Ministers of Education Canada, you can choose the province in which you are planning to attend school, and from there discover which schools and programs are accredited, and which are not.
Since many employers will not acknowledge or accept your degree or training certificate from an unaccredited program, making sure that you are attending an accredited program is necessary to protect the time, money, and effort that you invest into obtaining a college diploma.
If you have any experience with CDI College or their programs, please leave your reviews below.
CDI College Customer Reviews