Carefree Dental Reviews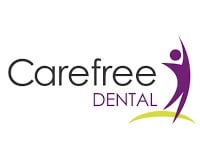 Carefree Dental Review: Is it Legit?


Carefree Dental is a dental discount network provider aiming to provide an affordable alternative to dental insurance.
How Does it Work?
The Carefree Dental Card can be used at participating dental practices, of which the company states are over 226,000 across the US.
The card provides access to most affordable procedures, there's no limit on how often it can be used, and it also includes certain vision and prescription benefits.
Carefree Dental is able to save money by working with dentists directly.
Dental practices that work with insurance companies have to charge more for their treatments because insurance companies dictate that this must be so.
There are additional costs to be considered in terms of hiring additional staff to file insurance paperwork. Paying your dentist under a discount plan means that both you and your dentist save money.
Carefree Dental prides itself on its no-hassle approval process. To use your card, simply show it to the provider at the time of billing.
Carefree Dental states users don't need to fill out forms to use a benefit or go through an approval process before receiving their discount because they get the discount up front.
It can be a great way to budget your annual dental check ups and can also save you money even on emergency dental procedures. There is no annual limit on benefits.
Carefree Dental Benefits
Unlike dental insurance plans, Carefree Dental is available immediately, so that you can take advantage of the benefits immediately.
It's not provided through an employer, so anybody can access their money-saving benefits. You don't have to worry about any kind of lapse due to a job loss or job change.
Additionally, Carefree Dental allows you access to a huge network of participating dentists who are able to offer services at reduced rates.
Sometimes, these service aren't even covered by insurance, but are covered by discount dental plans like Carefree Dental - meaning you still save.
Not all employers offer traditional dental insurance, and not all services are covered by dental insurance, which has major restrictions.
Dental insurance premiums tend to be more expensive than Carefree Dental, and most come with a benefits cap.
Carefree Dental covers everybody in the family with no restrictions and no waiting period.
FAQ

Does Carefree Dental Cover Implants?
Carefree Dental sometimes covers implants, depending on your dentist.
Most insurances, however, do not cover implants, as they are considered cosmetic (like braces) and not medically necessary in most cases.

Does Carefree Dental Cover Extractions?
Carefree Dental does cover extractions.
Savings will vary on these procedures depending on the provider and the number of extractions you need to have.

However, in most cases, savings average around fifty-five percent - over half the cost of the procedure.

Does Carefree Dental Cover Braces?
For people born with crooked teeth, braces are the obvious solution. While you may not need braces, your children might as they get older.
Braces aren't cheap, and are rarely covered by dental insurance. However, they are heavily discounted with Carefree Dental.
You can save nearly forty percent on braces with a Carefree Dental plan, depending, of course, on the individual provider and the extent of care needed.
Customer Reviews & Complaints
Depending on where you live, it can be challenging to find a dentist that accepts Carefree Dental.
That being said, compared to other dental plans, it is much more likely to be covered, offering a longer history of service and a broader network of participating providers.
Other complaints center around a difficulty getting ahold of a service representative at the company, as they have normal business hours and don't operate a 24/7 call center.
Most complaints surrounding Carefree Dental are from consumers who aren't clear about how Carefree Dental works.
It should be noted that Carefree Dental is not an insurance plan, and does not work as such. You need to find a dentist who accepts the plan, as not all do.
Carefree Dental has an A+ rating with BBB (the Better Business Bureau), evidencing few complaints and a good customer service track record.
Customer Service
Carefree Dental was established in 1963 and has been offering customers affordable coverage for many years, largely due to their large size and reputation.
The company offers excellent customer service and you can even try out the card and return it within thirty days for a full refund if you are not satisfied.
While Carefree Dental has an easy online contact form, which usually requires them to respond within one business day, they are easier to reach by using their phone number.
You can call them at 1-800-436-8769. Representatives are available during normal business hours, 8 am to 5 pm Monday through Friday.
They company has a mailing address in Chicago Illinois, but since they are not an insurance company they do not have a separate claims address.

Where to Buy?
You can buy Carefree Dental from their website, where you fill out a quick form to include the information you want printed on your card.
After providing your billing information, the card is sent to you within several business days. You can download a card after purchasing, too, which allows for immediate use.

Carefree Dental Cost
The company offers multiple plans depending on your life situation and family size.
The most affordable Carefree Dental Card is for the individual, which starts at $15.95 per month. The family card is $19.95 per month.
Everyone in the same household can use the same card at no extra cost, meaning you don't have to pay extra for another child or a spouse.
With a Carefree Dental card, you will save, on average, about fifty percent on oral exams, forty-five percent on cleanings, thirty-seven percent on root canals, and forty-seven percent on x-rays.
Competitors and Alternatives
Dental insurance is the most obvious alternative to Carefree Dental, but you don't need to stop your search there.
There are other good alternatives to dental insurance, and there are also multiple other discount dental plans on the market.
While most of these - like Carefree Dental - still require that you pay some money out of pocket for cleanings and preventive services, they offer serious discounts on expensive procedures.
Some of the most popular alternatives include DentalPlans.com and DentalSave.
These companies both work similarly to Carefree Dental, offering a pay-as-you-go plan that offers discounts of up to fifty percent on select procedures.
DentalPlans.com is paid out on an annual fee schedule, starting at $79.95 per year, and also provides additional discounts like prescription savings. It is an inexpensive alternative to Carefree Dental.
DentalSave, on the other hand, offers an annual or monthly plan, with costs starting at just $9.99 per month.
There are over 50,000 participating networks, and it does also offer vision, hearing, and prescription drug savings.
There is also something known as pay-as-you-go dental care, which is as simple as it sounds - you simply pay for services as you need them.
This poses some risks, however, as a dental crisis could leave you facing large expenses if you are without insurance or some plan to cover it.
If you chip a tooth or need a crown, you could be faced with a large bill.
That being said, if you are a single adult with good dental health, having no insurance still may save you more money than investing in dental insurance or a discount plan - even if you are stuck paying for emergency dental work.
Is Carefree Dental Worth It?
Carefree Dental is definitely worth considering if you're tired of your traditional dental insurance and are seeking a more affordable, more reliable solution.
It's not a full-coverage plan - you still have to pay a monthly service fee and you still need to pay the dentist on top of what you're paying for the plan.
However, without exclusions for preexisting conditions, and without any waiting periods or hidden conditions, it's a good alternative to traditional dental insurance.
If you have any experience with the Carefree Dental Card, please leave your reviews below.
You may also be interested in
Carefree Dental Customer Reviews

Randolph M
I had Care Free Dental for two months. I tried to use it at The Family Practice Dentist. They told me if I use it, it is $135 and if I don't, it is $35! TOTAL RIP OFF!

Jamie L
No waiting period. Provides access to the Aetna Dental Access® network
I made my first payment of $15.95 in January. Three days later, I used the card at my routine cleaning. Regular cost would be $195, and I was charged $121, so a savings of $74 twice a year. Annual premiums are roughly $192, and I'll get at least $148 combined savings on the two cleanings. I haven't used the other benefits (prescription and vision).
It gives me some peace of mind after being laid off (COVID-19) and losing my health/dental insurance.