Career Step Reviews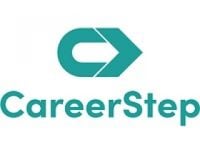 Career Step, found online at CareerStep.com, is a provider of online education that states they can give students what they need to be completely prepared for a new career.
How Does It Work?
Career Step is not like other online universities or colleges; it is specifically focused on career training, which means they do not offer degree programs, but rather provide students with skills based training and preparation.
The Career Step website says that they offer their students programs in career fields that are expected to grow and add up to 41% more jobs over the next few years, and their students can expect to be career ready in as little as two months.
Their Career Training is available in the fields of Healthcare, Administration, and Technology, in careers like Medical Coding and Billing, Medical Transcription, Executive Assistance, Veterinary Assistant, Computer Technician, and more.
They also offer Continued Education courses for Coders, those that work in Medical Transcription, and a RHDS Exam Prep course.
It is important for prospective students to understand that Career Step is registered under the Utah Post-Secondary Proprietary School Act but is not nationally or regionally accredited.
Their training programs are career specific and are described as being approved by a number of industry specific organizations.
The bottom line for students considering one of their programs is that you will need to do your own due diligence to make sure that your chosen program is well respected within the industry you are hoping to work.
Cost/Price Plans
The full courses being offered through this website are priced between $1,995 and $3,795, and the website says that customers are welcome to get started for as little as $300, which is the minimum down payment available for some but not all of their programs.
In addition, some of their programs have available financing. The website provides two different financing options, one where the class is paid off over the course of three months and charges the students no interest, or they have an option where financing is provided over twelve months with 8% interest.
All financing options will require a down payment, shipping and handling fees, sales tax, and the cost of any upgrades you make during your enrollment.
Refund Policy
Career Step does say that they offer their students a Refund Policy, but this policy is fairly specific.
It states that customers who withdraw from their course within 14 days after the initial moment that they have access to their program will be eligible to receive a full refund, less a $50 application fee and the nonrefundable shipping and handling fee.
To receive their refund, students must contact a Career Step rep by telephone before the 14th day after the date of the email they receive that provides them with their password and login information, and students will need to return any and all program materials and supplies received from the school before receiving their refund.
Students will be assessed fees if the materials are used or damaged.
Unfortunately any cancellations or withdrawals made after the 14th day will not be provided with any level of refund – students will still be responsible for the full cost of the course.
Customer Service Contact Info
Customers who would like to contact their Customer Service team with questions, concerns, or complaints can do so by phone at 800-246-7837 or by email at [email protected]
Reputation
Unfortunately it seems as though this company simply does not have that many reviews at this time, and the few that are available seem to be from students that are complaining about the short Refund Policy.
As mentioned above, the biggest issue with this company is the fact that are offering career training programs which have no set body of accreditation, meaning that their programs may not be recognized by employers.
Prospective students will need to take the time and effort to make sure that the program they are considering meets all the needs of the career they are hoping to work in.
Competitors and Alternatives?
Certainly there are many different online education providers that will customers build the skills they need to work in various career industries, and students that are looking for alternatives to Career Step will need to focus on the specific course they are interested in.
If you have any experience with Career Step or their services, please leave your reviews below.
Career Step Customer Reviews

Dena Y
Don't do business with this company!!!! Scam alert!!!!! They will rip you off!!!!! Like they did me. I held up to my part of program they never sent materials books etc. After completing the first stupid module. I contacted them about books got nothing from them but a bill. They wont work with you. HORRIBLE company and people to deal with!! They are full of lies!!!! And excuses!!!!!

Elen J
I almost started it but the person trying to get me set up was very clearly a salesman using all sorts of tactics to get me to get the program, like saying "aren't you excited!?" "where would you have been if you had done this 6 months ago," and the like.
Just to add that it was $3500 at the very end of the call, which was kind of my final straw because he was just not upfront and candid about the whole thing. I don't know if it's been legitimately helpful to others, but my experience was a blatant money-grab and made me kind of uncomfortable.
P.S. I know that programs and education cost money, but the way that they tried so avidly to sell it like that was shameless and obvious and disappointing.

Laura p
Do not enroll in this program. Do not believe their lies.
I saw career step online and was ready for a change. And to relocate with this new career in Texas. With my children. I was told I had 2 weeks to withdrawal. And that I would have 2 calls from administration Welcoming me aboard....never happened.
So I called two days after giving my 300.00 deposit to say "I need to think on this and please refund my money" At that point NO ONE WOULD ANSWER THE TELEPHONE OR EMAIL. Until the "two weeks were done!!" And I was then threatened numerous times to pay! PLEASE DO NOT GET INVOLVED WITH CAREER STEPS.
I Am SO disgusted with People offering help....and then taking advantage. Covid has left us vulnerable for any help. And I hope they see how pathetic it is to steal from those willing to work and come back from this pandemic.

Cody W
Best way to get a certification. I was able to complete the program in about 5 months and started working by 6 months as a Registered Dental Assistant. I highly recommend this place! Do it, you won't regret it!

Terry T
Career step is a rip off. We paid all the fee's that we were told to pay but they keep adding fee's that we were told we would not have to pay if we paid it all in 90 day's. Monterey financial is who you pay and they don't even know what the people who sign you up are saying and promising. Stay away from this School unless you want to get ripped off.

Toni J
Careerstep is a scam! I called around to several schools inquiring about medical billing course. Careerstep was the first school I called. I was told there was no commitment when signing a docusign. I ended up signing up for a accredited medical billing school through a college for much less. I received a $4000 bill from careerstep without ever attending the school. I never received any materials or logins. One inquiry phone call cost me $4000 that is now on my credit. I have know ideal how this is even legal.

Tiffany T
Current Medical Coding and Billing Student
CareerStep offers a beneficial program for stay at home mothers trying to return to the work force. I have had a awesome experience with my current course of Medical Coding and Billing. I would recommend the CareerStep course to anyone looking to start a coding/billing career path.
A 1 month extension to my current course was provided to me for leaving my objective review.

Lacey P
CareerStep - Online training course
For anyone considering a work from home option, this is a great course to take. It is a serious course, so you will need to set aside time everyday to work on it. I looked at it like a job I already had where you have to show up everyday.
The course can take someone without a lot of typing experience and computer knowledge to a transcriber in just a year. Someone making a career change later in life would benefit from this for sure. The material is interesting and easy to follow and the books supplied for study and reference are helpful.

Jenny B
I joined Career Step mainly so I could learn at home, at my own pace, and find a job that could possibly involve working from home! Career Step is very detailed oriented in my opinion and wants to give you every advantage in your field of choice. The customer service and staff were very understanding and helpful through my journey so far.

Heather C
Career Step is the Best Choice
Career Step was a Great find for me. A very unexpected opportunity for training in Medical Coding. After researching around, without any medical background and Dave Ramsey's approval, I knew this would be my best choice for learning. The material is not easy at all but, with their advocates, group emails and ask the instructor daily block times, this course is very doable.
Little did I know, over my learning experience I would have to bury both grandparents and recently my mother. I reached out, not at all expecting the response I got. They worked with me to obtain 3 extensions.
I'm looking forward to completing this course this year and would definitely return for more educational needs.

Mino C
Career Step Review from the Current Student
My two friends and I signed up with Careerstep in Nov, 2018. During this time, Careerstep was running a $100 money back promotion. I called in and spoke to Brady (adviser) to sign up for the course. He helped taken care of the process for me and my two friends. We were promised $100 echeck for each sign up along with a $100 per friend referral, which we should receive after 2 weeks of paying for the course. We had received the supplies for the course promptly after signing up however, after two months, there were NO $100 echeck OR referral money. I reached out to Brady to help resolve this issue. Finally, in Jan 5, 2019, I received a gift rocket email for the $200 referral money for signing up with two friends. STILL, NO sign of the individual $100 echeck. I reached out to Brady however, he stopped responding to my messages. I tried to call but I kept getting his voicemail. I spoke to other advisers at careerstep but they seem clueless and not helpful. They told me to check my spam mail as it might be there or reach out to Gift Rocket personally to locate the echeck.
I emailed gift rocket and thankfully Customer service at gift rocket emailed me back stating the ONLY thing they have was the $200 sent on Jan 5 for the friend referral money. Thankfully because now I have proof to show careerstep so they won't keep wasting my time telling me to "check your spam mail" over and over again.
My friend is currently emailing admission manager, Matt Nygren back and forth to try and locate this nonexistent echeck... They kept telling us they will check and get back to us, but nothing so far. It's been THREE months now, and all three of us still haven't seen this $100 echeck.
At this point, I am extremely weary at the amount of time and length we have to go through this to get the money that I was supposed to receive in the first place. They are fast to take your money but extremely incompetent in delivering their promises. These people are horrible with communication. If you're to sign up with careerstep, I urge you to not have faith and wait as long as I did, and rush them to do their job early to prevent frustrations.
At this point, we have no faith to continue the course and no confidence in the creditability of the program. Hopefully the top of Career Step take a deeper consideration into this problem and resolve it professionally and ethically.
Career Step takes advantage of the disabled.
I just recently finished my course with Career Step, I'm disabled American. I finished the course which took me entire year not four months like they advertise. It was through my community college. That I heard of Career Step I paid $3,000.00 they promised a job if I got on the honors list which scoring between 95% or 100% to be one the honors list. I took the exam three times the second time I couldn't afford to extend my course to take the final exam. So a Sue Sawyer from Career Step asked me to write two great reviews to Google and to the Better Business Bureau to extend my course for free since I was on fixed income and couldn't afford to put anymore money in the course. I wrote the reviews and they extended my course. However when I didn't pass it a third time, they wanted me to write a third review to retake the exam a fourth time. Your not allowed to take the exam a fourth a time. When I realized I was being extorted for writing reviews I took all my reviews down and Career Step will not help me with anything. There rebuttal was to pay three grand take the course over again so I can take the final exam. It's SCAM for sure, and I still want to be a medical transcriber but I have no help no where. Very disheartening to be taken advantage of when your disabled. I'm still praying for an Angel to help me with this mess.
Career Step from an actual student
I took the online course and was promised a job after completing it. That NEVER happened. It's a scam, they advertise that it takes little than 4 months to complete the course. That's a lie it takes a year to complete the course. I was also promised extra time on my course if I wrote a great review through the Better Business Bureau. Another lie, its heart breaking to me be taken advantage of. I just wish this email could reach millions of people before signing up on scam.
Sincerely JD Mitchell