Career Step Reviews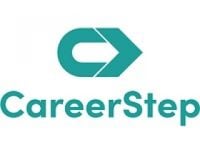 Career Step, found online at CareerStep.com, is a provider of online education that states they can give students what they need to be completely prepared for a new career.
How Does It Work?
Career Step is not like other online universities or colleges; it is specifically focused on career training, which means they do not offer degree programs, but rather provide students with skills based training and preparation.
The Career Step website says that they offer their students programs in career fields that are expected to grow and add up to 41% more jobs over the next few years, and their students can expect to be career ready in as little as two months.
Their Career Training is available in the fields of Healthcare, Administration, and Technology, in careers like Medical Coding and Billing, Medical Transcription, Executive Assistance, Veterinary Assistant, Computer Technician, and more.
They also offer Continued Education courses for Coders, those that work in Medical Transcription, and a RHDS Exam Prep course.
It is important for prospective students to understand that Career Step is registered under the Utah Post-Secondary Proprietary School Act but is not nationally or regionally accredited.
Their training programs are career specific and are described as being approved by a number of industry specific organizations.
The bottom line for students considering one of their programs is that you will need to do your own due diligence to make sure that your chosen program is well respected within the industry you are hoping to work.
Cost/Price Plans
The full courses being offered through this website are priced between $1,995 and $3,795, and the website says that customers are welcome to get started for as little as $300, which is the minimum down payment available for some but not all of their programs.
In addition, some of their programs have available financing. The website provides two different financing options, one where the class is paid off over the course of three months and charges the students no interest, or they have an option where financing is provided over twelve months with 8% interest.
All financing options will require a down payment, shipping and handling fees, sales tax, and the cost of any upgrades you make during your enrollment.
Refund Policy
Career Step does say that they offer their students a Refund Policy, but this policy is fairly specific.
It states that customers who withdraw from their course within 14 days after the initial moment that they have access to their program will be eligible to receive a full refund, less a $50 application fee and the nonrefundable shipping and handling fee.
To receive their refund, students must contact a Career Step rep by telephone before the 14th day after the date of the email they receive that provides them with their password and login information, and students will need to return any and all program materials and supplies received from the school before receiving their refund.
Students will be assessed fees if the materials are used or damaged.
Unfortunately any cancellations or withdrawals made after the 14th day will not be provided with any level of refund – students will still be responsible for the full cost of the course.
Customer Service Contact Info
Customers who would like to contact their Customer Service team with questions, concerns, or complaints can do so by phone at 800-246-7837 or by email at [email protected]
Reputation
Unfortunately it seems as though this company simply does not have that many reviews at this time, and the few that are available seem to be from students that are complaining about the short Refund Policy.
As mentioned above, the biggest issue with this company is the fact that are offering career training programs which have no set body of accreditation, meaning that their programs may not be recognized by employers.
Prospective students will need to take the time and effort to make sure that the program they are considering meets all the needs of the career they are hoping to work in.
Competitors and Alternatives?
Certainly there are many different online education providers that will customers build the skills they need to work in various career industries, and students that are looking for alternatives to Career Step will need to focus on the specific course they are interested in.
If you have any experience with Career Step or their services, please leave your reviews below.
Career Step Customer Reviews