Carb Manager Reviews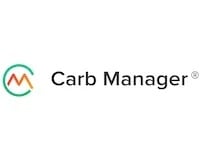 Carb Manager Customer Reviews

Pamela S
This is a great app. However it has not been working for the last two days. Not too impressed with it at the moment. Hence the 2 star rating.

POOKIEBEAR
Scam Company Paid For No Ads Still Spams U Daily
Paid or unpaid they will spam you with ads. You get nonsense things like "time to eat cake" sure it's keto but numerous request to stop adding this sort of disruption to their app has gone ignored and it increasing with the holiday season asking you to constantly check in to the app to see what the notification was for. I just wanted their recipes. This has been the worst experience ever
And asking for pro rated refund for the second time I've asked to cancel they try to tell me you only have "7 days". Yeah. I asked for cancel in the beginning. Within the 7 days. They didn't. And they still don't now
Do not fall for their ads to pay these people. They scam you for a subscription and then Still subject you to ads. False advertising and feels illegal to charge for a service when that service isn't being honoured.

susan w
This site is so poorly put together that you can't trust any of the values that it gives. The new app is worse than the old one! And when i asked that my money be refunded - first they said i had a three month subscription which was soon to be expired so they refused my request. I sent them another message and said it was a yearly subscription and I really did not like the app and financially with Covid and all i would really appreciate my money back - needless to say they refused. They must be desperate for money that's all i can say. Live and Learn.

Mike s
The last week of 2020 Carb Manager downloaded a new format of their app on my phone. The new format is nothing but problems. The old format worked great. But the new one is constantly freezing up. And is difficult to load meal information.

jean b
The One I've Been Hoping For
I love this app. I take a little while to navigate, but once I figured it out it absolutely helped me eat low carbs. I take it to the store to scan products to check out the macros, it hooks up to my Fitbit, it keeps me in line with my 10% carb, 20% proteins and 70% healthy fat.
I've used other apps before but this app combines all my personal needs perfectly. Thank you.. Jean in VA

Denise
Slow, is not user friendly, difficult to enter data for meals
I downloaded this app as it had an excellent rating. First day, I had trouble adding a second item to breakfast (yes, it was hitting the correct meal). I was finally able to add the second item. This morning I up dated yesterday with no trouble. Now I cannot enter this mornings breakfast. Worthless app. Too much trouble to enter data. Apparently instructions on how to enter data should have been included somewhere in the app. I was going to purchase but not now. I just uninstalled.

James B
No data showing after few months of use
I have been using Carb Manager (CM) since last November and loved it and recommended to many people until now.
For over a three week period I may see my data in all the sections CM but most of the time no data is shown.
I have searched for Customer Services and a contact number and guess what there is NONE to be found. I was able to find an email address it actually received a reply after several days. I was told log off and back on to my amazement it treated me as a new member and then it would not recognize my password. Now same problem and no where to obtain help. So after entering lots of personal data such as measurements and receipts I cannot find anything. I also, noticed there I no way to send t cloud or download your personal information to an external HD or to your computer.
Yep disappointed!