BuyVia Reviews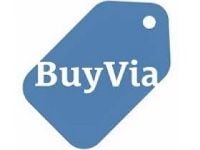 BuyVia Customer Reviews

Jayne H
This is the worst "company"ever! I'd not heard of them until they started taking money from my bank! Contacted them,told them i don't know nor did i agree to them taking money from my account and asked for refund. Reply? "We will refund within 4 days and contact you beforehand". Then i find my refund has been declined! Plus they have my bank as barclays and my gender as make!!! They also have totally different date of birth. I would STRONGLY advise against joining this scam of a company.

Julie B
Buyvia promised me a refund.
....no refund. I'm livid!!!!