Bread Financial Reviews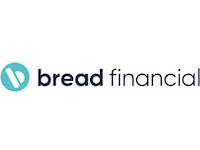 You may also be interested in
Bread Financial Customer Reviews

Lynne K
Do not deal with them. ZERO RATING!
Comenity Bank with them does not handle accounts in a proper manner and therefore causes a late charge like Brylane or Boscovs. Their staffing credited a return to another account called Fall Beauty to which I do not have therefore causing late fees or other and then a package just bluntly not credited. I have sent replies after replies of complaining on this. Now they want me to pay the late fees caused by their staffing. NO way, see you in court.

Josh
Stay away, they are all scammers
The Express Credit Card, managed by Comenity Bank, is now a subsidiary of Bread Financial, they are total scammers and stay away from them!! I had autopay setup but then they stopped it without telling me. and then stacked up 3 months of late fee, and no notifications what-so-ever, until an agent called me i have 4 months of late fee ($160) stacked up. Total scammers... for a purchase of $40. they should not be on this earth.