Bionic Spotlight Reviews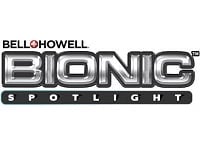 You may also be interested in
Bionic Spotlight Customer Reviews

Edward J
It just seems to me that "IF" the manufacturer doesn't care about their reputation by all the consumers who has purchased the worthless product; then every able person who place their TRUST in Bell & Howell, should certainly boycott this company for building and telling lies of this worthless product.
Moreover, if Walmart WON'T sell the product in their, " As Seen On T.V." sections at their stores; you can best believe that this product is truly worthless, no-good, and most deceitful! Every consumer that purchased this Bell & Howell product can't be wrong after trying these lights out!
- THE CONSUMERS SETS THE TRUTH & HONESTY IN ALL THINGS AND PRODUCTS IN THIS POST COVID-19 ERA!

Bonnie
Bought these about a year ago. Need the sun to charge. Great! No…….the sun decays the plastic and then they are garbage! Do NOT buy!

KATE
I set this duo solar light up in my garden: full sun at least 8 hours or more. The instructions said nothing more than spike in ground, aim panel toward sun, turn on.... absolutely nothing has happened for weeks. In fact, I left it in the sun and forgot about it until my husband asked about it. I did one of those 2 for 1 sales on tv....regret it! And when I try to find a video for HOW TO MAKE IT WORK, all I can find is SELL...SELL...SELL.... All the videos are selling and not problem-solving.

Pam
Solar light does not work
Does not work at all
DO NOT PURCHASE
WASTE OF MONEY!!

Dennis
Buyer Beware! I bought 2 of the bionic spotlights and it was a waste of money. One didn't last a week and the other made it 4 months before shooting craps. I know they have a return policy, but why put out a product that won't hold up.

William C
I just got 7 of them for placement on my property. The only complaint I have is the solar panel swivels up and down only and this restricts the placement of your light. Otherwise its a great deal and glad I ordered it

patricia m
Bionic Spot light and Tri-Burst light
I bought both of these products and love it! I haven't had any problems. The Spot light works exactly like it should with no lighting problems. The Tri-Burst is amazing. It lights the entire garage!I would definitely recommend. And the prices are great! Well worth it.
Signed,
Satisfied customer

Sheila H
Victor at a customer,(1-844-475-3582) order.As I was taking a phone order for the product, the day before. As I was trying to order the phone system, could not process my order. Switch me to rep of service. ( disconnected)in which I was told the next day customer service did not go through ( Victor,(1-844-475-3582) said he could take my order to progress an order, as I told him the phone was bad . But we got through the process. He took, he took my email to send a confirmation, still awaiting the confirmation, of the process(24 hours)Still awaiting. Nothing was said how long my order would be for shipping. And without a conformation, I am lost.on any information to date... Tried to make contact (the day after), customer service it' busy or disconnect,will keep
trying ( no conformation) with my credit card. Awaiting the answer to some kind of communication that lacks...do like it at this point.

Frank D
Not working as advertised.
Sensor not working as a motion detector. At night, the light comes on approximately every 20 minutes and goes off after about 30 seconds later. This continues throughout the night until sunlight shows. I have turned the sensor switch off and on for a number of times , trying set the unit to operate properly without success. Anyone else has nothin problem?

hugh n
Ordered 2 lights on 4/28. Waited for 3 weeks then called and was told I need to wait 3 more weeks. After 6 weeks checked on customerstatus.com and it still showed temporarily out of stock? Called the customer service number 844-475-3582 and waited for almost an hour and was informed that a delay delivery until end of July? Do not order this if you don't have patience.