BBQGuys Reviews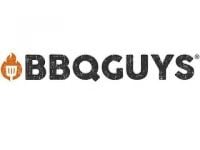 BBQGuys is a company dedicated to customers find the information, tools, and products they need for their outdoor grilling, kitchen, and entertaining needs.
How Does It Work?
Like any other online retailer, customers are welcome to go to their website and look around at all the products they have available on their site from categories like BBQ Grills & Smokers, Outdoor Kitchens, Entertaining & Decor, BBQ Accessories, Gifts, and more.
They also allow customers to look through their products by certain lists, like the newest available products on their website, the products which have been rated the best in certain categories, and products which have been recently placed on sale.
But perhaps the best part of their website is the informational resources they provide to their customers.
If you're hoping to build an Outdoor Kitchen or a high quality Outdoor Entertaining area, this website will not only sell you the products you will need, but will provide you with information on how to plan, design, and implement your concept.
These articles are on topics like what to look for in a gas grill, the top five highest rated complete outdoor kitchen packages, and more.
Cost & Price Plans
Obviously the costs of their products will vary depending on the specific product you are purchasing and whether you choose to purchase a product individually or as a part of one of their pre-arranged sets of products.
That being said, obviously outdoor cooking and grilling equipment is not cheap and routinely costs hundreds and even thousands of dollars.
Their website does provide customers with an extremely detailed filter list which will allow to find products of the size and type you desire, as well as in the price range that fits your budget.
Refund Policy
The website says that they provide their customers with a basic 90 day Return Policy which allows their customers to return all new, unused, unassembled, and resalable items in their original condition within 90 days of delivery.
While most customers will choose to exchange their purchase for another, customers can also choose a refund instead, as long as the product you want to return isn't a clearance item, gift item, personalized item, items marked as "non-returnable," and Warehouse Deals.
Simple use their Online Form to receive your RMA number and instructions to successfully complete the return and refund process.
Once your item has been returned and inspected, you will receive a full refund of the purchase price less the cost of the return Shipping and Handling.
Customer Service Contact Info
Customers who would like to contact Customer Service with any questions, concerns, or complaints can do so by phone at 877-743-2269, by email at [email protected], or by submitting them directly to their website through the Contact Us link.
Reputation
Customers looking for reviews on this company will find lots and lots of positive, five star reviews on various review websites. Unfortunately, these reviews are all fairly generic in detail and were written during a time period of consecutive days.
While this doesn't guarantee that they are false reviews, it certainly isn't a good sign, as these are pretty good indicators of paid reviews or company employees placing reviews to boost their online image.
That being said, there doesn't appear to be many negative reviews of this company either. Usually when a company is suspected of false reviews, it is done in order to counteract or minimize the effect of negative reviews.
Since this company doesn't really have any negative reviews, this wouldn't be the case, meaning that this may still be a good company to do business with who just made a misguided choice in trying to build an online presence.
Competitors and Alternatives?
Certainly there are many companies out there that will sell you products for outdoor cooking and entertaining, including your local large scale home good store, like Home Depot, Lowe's, and many others.
If you have any experience with BBQGuys or their products, please leave your reviews below.
You may also be interested in
BBQGuys Customer Reviews

Ajax
I purchased a victory 3 burner grill from BBQ guys through Walmart. I replaced a 10 year old Weber Genesis. When I received the grill it was immediately apparent that the quality is not as good as Weber. The grill seems much lighter and the metal parts much thinner. It does not get as hot as the 10 year old Weber did. I also had an issue where the thermometer would get water inside it. It took me several weeks to have them send me a new one only to find the same exact issue. I ended up replacing it with a generic one from Amazon. What's worse is the area behind the thermometer was already rusted and tarnished the new grill. Also the side infrared burner on this grill takes 3 or 4 tries to light and seems like a gimmick. Bottom line: I got what I paid for. I saved a couple hundred bucks vs an equivalent Weber.

Anonymous B
Don't buy, the customer reviews are false.
After a large purchase, one defective item was the one manufactured by themselves. It was 3 drawer with access door combo (https://www.bbqguys.com/bbqguys-signature/39-inch-stainless-steel-reversible-access-door-triple-drawer-combo-contempo). This item came with all the drawers recessed half inch so the aesthetics are totally lost, and the drawers which are 19 inches long only open 8 inches !!!! so you can 't use them at all. After many many calls and sending them of pictures and videos showing this is a manufacturer problem they still didn't send me a new one or even instructions on what could be wrong so I fix it myself. Furthermore, I made a review on their own site and they never posted it !!! They censor their own reviews so you never know what you are really buying !!!!!

ken
They refused to compensate me for damage to grill, during shipping.

4paws
Poor attention to detail & quality
$900 Patio Refrigerator not hinged as ordered and therefore had to reverse the door hinge. It should have been obvious that they were shipping the unit with the wrong hinge side since there was a stainless door sleeve kit on the same order and it was for the correct side.
Having to change the hinge from left to right was a needless waste of my contractor's time and my money. And, 2/3 of the screws on the original hinge placement were stripped so yeah more time & money wasted to go buy larger screws.

Rick V
Partners can't get the grill assembled
My letter to BBQGuys " Your partners are terrible. I ordered a Primo XL 400. FedEx left this giant palate outside my front gate, inviting it to be stolen.
Then your service Handy.com told us they can't send two contractors. This grill weighs too much for one person to assemble. So your partnership with Handy is a waste.
When we tried to handle this, your phone rep only was able to process a return. WHY can't you have a service assemble this for me? Instead I have to return it. Crazy.
The first person that Handy sent out opened the box and then decided he couldn't do it, so the box is sitting open in the rain. I can't believe you are making us return the product with screwed up packaging rather than just getting it assembled. Crazy. You need better partners. "

Leo
Dented Grill - will not replace
Does not stand by their product. Received a Weber grill and the lid was dented. They referred me to the manufacturer. Will not replace. DO NOT BUY from this company.

JimW
WARNING: I rate BBQGuys at the bottom of the bottom. I ordered a grill on 11/18/21 with a promise of shipping on 11/19/21. And yes they sent me a notice on the 19th that my grill had shipped, so they are good at promising anything to get your cash, but of course, the tracking number was fake and did not work.
They blame Estes Freight, yet I called Estes and they have No Shipments To My Name from BBQguys, None !!!. Estes even did a conference call to them with me on the line. Also try to do a review of them and that is a joke for you can't. They take your money and in my opinion, will tell you anything to get your money. So they are many other better, safer places to order. You have been warned !!

Mark L
Worst Customer Support EVER!
If you purchase anything from them you better hope it doesn't arrive damaged in anyway because they are TERRIBLE to deal with. I spent $800 on a new grill and the front bezel came broken. I called and asked for a new part, they said I had to take pictures of the broken part and box and packaging. Ok so did that and sent it along and they then told me 5-7 business days they would contact me with their findings.
Two weeks later I call them and ask what is up and they tell me they didn't even start my request yet because they are busy?!?!?!? They said they have high call volume so they are back logged but would get to it soon. A few days later I call them back and the lady tells me they didn't contact Weber yet because they like to do their own replacement parts and then asked me if I would agree to call Weber and do it myself? AGAIN??? So it's been over 3 weeks and I can't really use my grill because the front is broken and they still didn't even forward my email to Weber.
At this point I asked to return it and she told me ok but it would cost me $206 dollars to ship it back? it's BROKEN!!! She then asked if I had kept the box undamaged to which I said yes. She told me I had 3 days to package it back up like new or they would return it to me at MY COST for ANOTHER $103 if it wasn't packaged properly???
These guys are a TOTAL SCAM and worst company ever to deal with. Its now been over a month and I'm still trying to just get the front bezel replaced and every time I call they tell me it's been busy and just keep waiting.

Owen B
A week later still no refund
I ordered a gas grill that was shown as being in stock. The next day I got a call saying that they couldn't fill my order. I asked for a refund (I paid through PayPal). It's now a week later and I still have no refund!! Bad business!!

Christina M
Do not recommend purchasing a product from this company. We purchased a new 1200 grill from them with a warranty. Only used it once and it broke within three months of purchase.
They stated they could not send a technician out to trouble shoot the grill nor give us a refund. They told us to contact the manufacturer, which we did, turns out they do not send out technicians either only send out parts and expect you to fix the grill yourself.

jeffery
I purchased a $2000 grill from them , which came damaged. calling customer service they were very polite but 7 phone calls 4 e-mails and a month later I still have heard nothing about resolving this problem!
They make review videos on the grills they sell because nobody else sells them. Those reviews are false! The grill I purchased does not cook evenly not even close to even! It cooks the same as a$100 grill except its impossible to clean! I seasons the grill like recommended. and the first use the grill looked like it was used for a year. attempted everything I could to clean my brand new lifetime warranty grill yet it doesn't come clean.
Stick with brands you know and have a good reputation like Weber where you can buy at a local store and return it if you have a problem . Because as of right now I just BBQ'd $2000 in the garbage!

Quoc
Dishonesty and lack of transparency on shipping policy
Unfair and dishonesty and lack of transparency on acceptance of delivery of goods. I find this acceptance of delivery of goods unacceptable and dishonesty. I placed my ordered on January 28th of 2016 online. I got a call from delivery carrier on January 29th to schedule delivery.
I requested for delivery on February 5th which is about 5-6 business days. I was told there would be a storage fees and in order to avoid it I have 48 hours. BBQGuys.com was unwilling to accommodate and that the only other option would be to cancel the order of which I have to pay shipping charge of estimated $400 for two-ways.
The carrier told me the good has been on their dock on the 28th of January which is the same day I placed my order online. How is it possible for delivery carrier to have the goods the same day I placed my order with online retailer I find this scheme very buzzard to say the least.
I have file a complaint with the BBB.