Bark Busters Reviews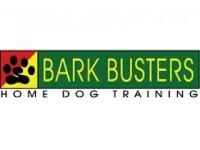 Bark Busters Review: What to Know
Bark Busters is a global dog training company providing in-home training services for over 30 years.
How Does it Work?
The Bark Busters training programs focus on addressing various behavioral issues, including aggression, barking, jumping, separation anxiety, and other behavioral issues.
The company's primary offering is in-home dog training, which allows trainers to work with dogs in their natural environment.
In addition to in-home training, Bark Busters also offers virtual training services, puppy management, and socialization programs.
Bark Busters' pricing is typically higher than group classes, but this can be attributed to the customized nature of their training and the lifetime support guarantee.
Customer Reviews & Complaints
Bark Busters receives mixed reviews from customers.
While some dog owners commend the company for its effective, personalized training methods, others have had less positive experiences.
Positive customer reviews appreciate the in-home training, which they believe helps address the root causes of their dogs' behavioral issues.
Satisfied customers also appreciated the lifetime support guarantee, which ensures continued assistance for the dog's entire life.
On the other hand, some customers have raised concerns about the company's training techniques, believing that certain methods may be outdated or overly harsh.
Still other customers have complained about inconsistent results and high costs.
Below we take a look at some of the most common concerns customers had about Bark Busters.
Harsh Training Methods
Some customers have raised concerns about Bark Busters' training methods, describing them as outdated or overly harsh.
Critics argue that the company's approach relies too heavily on outdated dominance-based techniques, which have been widely debated in the dog training community.
They argue that the company's focus on establishing the owner as the "pack leader" may not be the most effective way to address behavioral issues.
There's concern that some of the correction techniques used, such as loud vocal cues or physical touch, may cause fear or discomfort in dogs and may not be the most compassionate approach to dog training.
Modern dog training has shifted towards positive reinforcement methods, and some customers feel that Bark Busters has not adequately adapted to these changes.
However, it is important to note that individual trainers' methods may vary, and not all Bark Busters trainers may employ the same techniques.
Inconsistent Results
Some customers have reported inconsistent results after working with Bark Busters trainers, stating that the training methods did not work for their dogs or that the results were inconsistent.
They believed that the company's techniques may not be suitable for their dog or that the trainers they worked with were not able to effectively address their pets' specific issues.
These inconsistencies may be attributed to differences in individual dogs, trainers, or the specific techniques used.
Trainer Quality and Experience
While Bark Busters has a comprehensive training program for its trainers, the quality and experience of individual trainers may vary.
While some customers have praised the skills and enthusiasm of Bark Busters trainers, others customers have expressed dissatisfaction with their assigned trainer's expertise, communication skills, or overall professionalism.
High Costs
Bark Busters' in-home training services are typically more expensive than group classes or other training programs.
While the company justifies the higher price due to the personalized nature of their services and the lifetime support guarantee, some customers feel that the costs are excessive, particularly when they do not see immediate or consistent results.
Limited Refund Policy
Bark Busters' refund policy has also been a point of concern for some customers. The company offers a lifetime support guarantee, which ensures ongoing assistance for the dog's entire life.
However, this does not include a money-back guarantee, and customers who are unhappy with the services may find it difficult to obtain a refund.
The Bottom Line
While Bark Busters has helped many dog owners improve their pets' behavior and overall well-being, it is essential to consider the concerns and complaints that have arisen.
Potential customers should weigh these factors, research their local Bark Busters trainer, and assess their specific needs to determine if Bark Busters is the right choice for them.
Despite some concerns regarding training methods and cost, Bark Busters remains a popular choice for those seeking an individualized approach to dog training.
If you are considering using Bark Busters for your dog's training needs, it's important to do thorough research, read reviews from various sources, and consider alternative training methods to determine which approach is best suited for you and your pet.
If you have any experience with Bark Busters or their services, please leave your review below.
You may also be interested in
Bark Busters Customer Reviews