Arcadia Power Reviews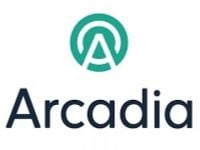 Arcadia Power, found online at Arcadia.com, works to increase both access to and investment in renewable and green energy sources for customers all over the country.
How Does Arcadia Power Work?
According to their website, while many different people who live in the United States wish that they could have access to energy from renewable sources, they simply aren't equipped for it and are concerned about the expense of making the switch.
When it comes to renters, these people simply don't have the control over where their energy comes from.
To solve this problem, Arcadia Power wanted to find a way to expand access to renewable energy by giving people – including renters – a way to have their home energy powered by renewable sources without any extra cost or any product installations.
Once sign up for their program they claim they will ensure that 50% of your home energy comes from a certified renewable source.
But there is a secondary benefit to enrolling in their program. Not only will you feel better that your own home's energy is coming from a renewable source, but the more investment made into these providers, the further their access will eventually be able to expand.
In addition, when you sign up for this program you will be given a dashboard which shows you your monthly usage, your monthly impact, and which providers of renewable energy you are supporting.
Cost & Price Plans
Currently Arcadia Power offers two different membership options. The first is their Free Option.
This option will not add any costs to a member's standard utility bill but it does ensure that 50% of the energy you receive on a monthly basis will come from either a wind or solar energy source, depending on where you live and what is available to your residential area.
Their Premium Option will cost members slightly more, at $0.015 per kWh premium, which they claim is an average of about $5 more per month than what most people pay for their standard energy utility bill, but this additional cost ensures that 100% of your monthly energy is coming from a renewable energy source.
Finally, no matter which membership package you choose, your membership will include a personalized energy dashboard, a variety of rewards and referrals, and doesn't require a long term contract.
Refund Policy
Because of the type of service this company provides, it does not appear that they offer any form of a traditional Refund Policy at this time.
Instead, their website simply says that customers are never held to their program through any kind of a legal contract, and they are welcome to cancel their membership at any time and re-sign up for their services again at any time, without penalty.
Customer Service Contact Info
Customers who would like to contact Customer Service with any questions, concerns, or complaints can do so by using their social media platforms, like Twitter and Facebook. It does not appear that they provide direct contact information for non-customers at this time.
Reputation
At this time most of the reviews of this company and what they are doing comes from different blogs and websites that are focused on the use of renewable energy, and in these particular forums it seems that Arcadia Power has a positive reputation and people are enthusiastic about what they are offering their customers.
Competitors and Alternatives?
There are other companies that work to expand access to green and renewable energy, as well as many other programs that encourage investment into these specific areas, but there are not many alternatives that want to provide renters with access to power their homes with green energy, so this is a somewhat more unique approach.
If you have any experience with Arcadia Power or their products, please leave your reviews below.
You may also be interested in
Arcadia Power Customer Reviews

David T
Scammed! Ripped off! Useless Cust.Serv.!
Signed up then got double billed with Xcel energy for 5 months!!
And where were the savings??
The 5 months that I received bills from both Arcadia and Xcel, the bills were not exactly the same, but in the end there was no savings.
(the sales person guaranteed at least $50 cheaper bills than Xcel)

Diana E
Been using it for years and not paying any more than I was before. Their dashboard helps you to see how much energy you are using and from what sources. I just pay them and don't pay Central Maine Power at all. I have found it easy and straight forward.

Mary
WE signed up with Arcadia Power while living in
Colorado. We advised them of our relocation to
New Mexico and was told they could transfer the
savings, etc.
Thirty-one (31) months later I call and try
explaining the "service" wasn't available in NM.
and again explained we'd moved and asked for a
refund. I was told they couldn't do refunds and for the money ($454.34) we got a "Dashboard" showing imaginary savings certificates.
Bottom line, unless you can't use a few extra dollars in your pocket or don't have a better local charity to support in the West and Southwest you might just as well light a match to your money.

Linda J
They overestimate your Flat Rate Bill so they can basically steal from you. They won't return the over $500.00 they owe me claiming that I agreed to get paid back $1.00 for every $10.00 they owe me. I'm filing a Class Action lawsuit now.

bob f
This offer from Arcadia is probably complicated by the fact that we have fifty states, and each state has its own regulations for utilities. I'm in Illinois, and my local electric company, Ameren, is required by state law to cooperate with independent power companies that 'assist' in providing electricity, and consumers can choose those companies if they want to (usually at a better price).
I just now heard about Arcadia so I don't know much about it.
If you live in one of the backward Republican states where they only want to support coal, oil and nuclear, then your state government is probably not doing anything to help you use a company like Arcadia.

Allen C
I will pull up short of saying this is a scam. Just closed my account, requested a full refund and feeling deceived and cheated atm, and agitated that I fell for it. The concept is very appealing, very simple. Barrier of entry for doing something 'good' is low... I mean, all you have to do is sign up, link with your utility, and supposedly your immediately participating in greener energy production. But, functionally it doesn't work... in my experience. Mainly because my utility company was "not compatible" with their system, so they say, and so I never got to see if this would actually work. What I thought was a system that would ultimately result in my utility bill getting paid (primary objective), while also contributing to 'green' power generation (secondary objective), turned into my paying a monthly subsidy for the privilege of support a wind farm in Oregon. Spoke to my utility company this morning and not a penny paid by Arcadia against my electric. Complete and utter failure of primary objective, and the one thing that keeps my home operation. This is a glaring flaw, and where the deception comes into play for me... they should not be signing people up if there is 'system incompatibility.'
Word to the wise... ready careful, understand completely, do not sign up for Evergreen unless you merely want personal satisfaction and nothing else, and monitor it closely to make certain your utility is receiving payment and your power doesn't get shut off.

Joseph M
What is your phon number?
What is your phone number?

Sj B
While it is a feel-good about clean power, I have yet to see any savings. In fact, my bill is 12$ higher w budget billing, after a " wind power " charge.?
That should take care of the 100$ gift card I received for Wegmans.

chris s
Highly recommend Arcadia and buying into their solar panel projects!
I have been with Arcadia Power for at least 3 years now and am very happy with them. I've never had an issue or problem. When I learned that they were offering bu-ins to their solar panel projects I bought 1 for $100. After a year of consistent returns, which are subtracted off my electirc bill, I decided to buy 4 more. After an additional 3 months of watching alll 5 of my panels produce at 10% or better returns, I decided to buy 10 more. And yes, I said 10%. Every panel, every month, returns about $1. So, my $100 investment brings me about $10 or so dollars in a year. Can't do that well in the stock market- at least consistently. I am very pleased. I highly recommend them- that is, Arcadia and their solar panels. And, it helps to improve our atmosphere and environment too!

Carolyn S
Need More Mainstream Adverising
It is awesome to know I support Wind Companies and not coal with being a member of Arcadia.. Electric companies got to buy power from somewhere and with being a member my usage (rec's) amount needs are bought from wind farms.. Why more environmentally people aren't doing this is beyond me? Maybe word of mouth is not working and need more mainstream information out there? I found Arcadia through the Sierra Club..

Benjamin P
I've been with Arcadia for over 1 year. My local utility provider is locked in to contracts mandating coal powered electricity with little alternative. I emailed Arcadia a question about offsetting my consumption and received a response within the hour:
"We are purchasing wind energy in the form of renewable energy credits. Let me explain.
In order to say that you're using renewable energy, you must purchase both physical electrons as well the corresponding Renewable Energy Certificates (RECs). Those two things together are what make up renewable energy. If you were to sign up with us, your utility would be providing the physical electrons, and we would be providing the RECs.
When you buy RECs (or when we buy them on your behalf), you are taking ownership of wind energy that's being fed onto the grid. Once energy reaches the grid, it mixes together with the energy from coal plants, hydroelectric plants, solar farms, etc. Utility companies then pull indistinguishable electrons off the grid and deliver them to homes and businesses. It is impossible to determine where the electrons came from - all consumers can do is ensure that wind energy is being fed onto the grid to match their personal consumption.
Wind farms rely on the revenue from RECs in order to offer their energy at a price that is competitive against fossil fuels. Anybody who says they're using renewable energy - even big companies like Google - are purchasing both physical electrons from the grid and RECs.
By purchasing RECs, you're increasing the demand for clean energy - which expands access and availability, helps the environment, and reduces our reliance on fossil fuels - without having to install and maintain your own equipment."
I do think their advertising is misleading, however, as in my case - I am still using and supporting dirty fossil fuels so it isn't exactly giving up one for another.

Dawntrix M
I was fortunate enough to be in a situation where I could sign up for this program and feel great about where my energy was coming from. I love supporting the clean energy movement away from fossil fuel, and my bill, after 2 months, decreased by 50% and stayed there as long as I was with the program.. I moved and now have my energy included in my stay, but I would sign up again after my experience! What a brilliant business plan - win win win!

Mai Z
Arcadia Power tough to email
You have to trick the system to get an email to the company.

Terrell R
I have found it very difficult to make and contact via phone or other means (email, and website