Arcadia Power Reviews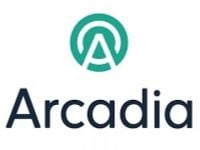 Arcadia Power, found online at Arcadia.com, works to increase both access to and investment in renewable and green energy sources for customers all over the country.
How Does Arcadia Power Work?
According to their website, while many different people who live in the United States wish that they could have access to energy from renewable sources, they simply aren't equipped for it and are concerned about the expense of making the switch.
When it comes to renters, these people simply don't have the control over where their energy comes from.
To solve this problem, Arcadia Power wanted to find a way to expand access to renewable energy by giving people – including renters – a way to have their home energy powered by renewable sources without any extra cost or any product installations.
Once sign up for their program they claim they will ensure that 50% of your home energy comes from a certified renewable source.
But there is a secondary benefit to enrolling in their program. Not only will you feel better that your own home's energy is coming from a renewable source, but the more investment made into these providers, the further their access will eventually be able to expand.
In addition, when you sign up for this program you will be given a dashboard which shows you your monthly usage, your monthly impact, and which providers of renewable energy you are supporting.
Cost & Price Plans
Currently Arcadia Power offers two different membership options. The first is their Free Option.
This option will not add any costs to a member's standard utility bill but it does ensure that 50% of the energy you receive on a monthly basis will come from either a wind or solar energy source, depending on where you live and what is available to your residential area.
Their Premium Option will cost members slightly more, at $0.015 per kWh premium, which they claim is an average of about $5 more per month than what most people pay for their standard energy utility bill, but this additional cost ensures that 100% of your monthly energy is coming from a renewable energy source.
Finally, no matter which membership package you choose, your membership will include a personalized energy dashboard, a variety of rewards and referrals, and doesn't require a long term contract.
Refund Policy
Because of the type of service this company provides, it does not appear that they offer any form of a traditional Refund Policy at this time.
Instead, their website simply says that customers are never held to their program through any kind of a legal contract, and they are welcome to cancel their membership at any time and re-sign up for their services again at any time, without penalty.
Customer Service Contact Info
Customers who would like to contact Customer Service with any questions, concerns, or complaints can do so by using their social media platforms, like Twitter and Facebook. It does not appear that they provide direct contact information for non-customers at this time.
Reputation
At this time most of the reviews of this company and what they are doing comes from different blogs and websites that are focused on the use of renewable energy, and in these particular forums it seems that Arcadia Power has a positive reputation and people are enthusiastic about what they are offering their customers.
Competitors and Alternatives?
There are other companies that work to expand access to green and renewable energy, as well as many other programs that encourage investment into these specific areas, but there are not many alternatives that want to provide renters with access to power their homes with green energy, so this is a somewhat more unique approach.
If you have any experience with Arcadia Power or their products, please leave your reviews below.
You may also be interested in
Arcadia Power Customer Reviews