Anthony Morrison Reviews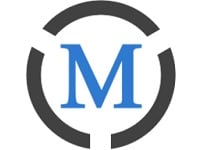 Anthony Morrison is one of the Internet's and television's most well known Internet Marketing gurus, most well known perhaps for his late night infomercials and his nationwide business seminar tours.
According to his bio on AnthonyMorrison.com, he's a self-taught internet mogul who launched his first business in 2005, when he was just 21 years old, and has since then started eight different successful businesses in a period of only 6 years
Anthony Morrison has also published at least two books, The Hidden Millionaire and Advertising Profits From Home, which describe his success in the internet marketing industry and attempt to give people the information they need to get their own internet marketing venture off the ground.
Books and Seminars: Are They Worth It?
According to his website, Morrison's seminars are some of the most successful business seminars in the country. However, they routinely also generate some negative feedback from participants.
His 'Hidden Millionaire' business seminars offer an online lead-generation pop-up business where participants signup for business training and a free website, provided by Morrison's company, that will have a list of all the various credit cards offers in the United States.
The website allows visitors to compare/contrast potential credit card offers and, if they sign-up for one, the owner of the website would paid an affiliate commission for generating the lead.
Online lead generation is a legitimate business utilized by people working online every day, so people don't generally get upset at the type of business opportunity that is being offered, but rather the price of it.
While the seminars are advertised as "free information" on how to make money, only the introductory part of the seminar is actually free.
The cost of receiving actual training on how to make money has been reported at $3,995.00 with a continuing monthly charge of $19.95 for website hosting and maintenance, a discrepancy which caused him to be investigated by CBS News in Atlanta in 2009.
The books are a far cheaper version of the seminar and come with a wide range of praise and critique, detailed in a past review on his book, Advertising Profits from Home.
Like most books detailing business opportunities, the vast majority of Anthony Morrison's information can be found online for free, so what you end up paying for is Morrison's personal insight on the industry.
Why Is Anthony Morrison So Controversial?
The problem with Anthony Morrison is that he's just so good at what he does. The name "Anthony Morrison" has become synonymous with marketing because he does an amazing job of marketing himself. It's not surprising that people would want to learn from him.
However, because of this, many people read his books and attend his seminars who likely have zero familiarity with any form of online business, internet marketing, marketing or sales in general, or a million other small facets that go toward finding success with an online business, and their likelihood of failure with Morrison's programs is higher than is made clear.
On the other hand, if you do have background experience with online business, computers, internet marketing, or other skills that would help you be successful with an online venture, you may already have too much experience to benefit from Morrison's training, which is aimed at beginners.
If you have any experience with Anthony Morrison or his products, please leave your reviews below.
You may also be interested in
Anthony Morrison Customer Reviews