Alibaba.com Reviews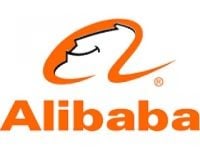 Alibaba.com, one of the many websites of the Alibaba Group, claims that they make it easy for anyone to buy or sell anything online, from anywhere in the world.
The Alibaba Group was founded in 1999 in order to create online marketplaces that facilitate business-to-business international and domestic China trade. They currently reach users in more than 240 countries in their goal of helping small businesses go global with the use of e-commerce.
The current version of Alibaba.com was formed in July of 2012, when the Alibaba Group consolidated the original Alibaba website with their AliExpress website. The new website serves more than 29.4 million registered users and offers more than 2.5 million suppliers.
Alibaba.com strives to provide its users with a legit, reliable wholesale buyer experience by offering multiple search options, escrow payment services, and even professional inspection services if you need them.
You can search just by using their general search feature, or use the advanced search feature to apply specific filters to your search. Once you've gotten your results, you can use their compare tool to directly contrast your items and suppliers.
Or, if you would prefer, Alibaba.com lets you fill out a Buying Request with what you are looking for, and within 48 hours they will match you with 10 qualified suppliers who can provide what you need.
Once you chosen your supplier, you deposit your payment with Alibaba.com, who will hold it in Escrow until you either have Alibaba inspect them – for an extra fee – or you receive the goods and inspect them yourself. Once you are satisfied, your payment will be released.
If you have any experience with Alibaba.com, please leave your reviews below.
Alibaba.com Customer Reviews

lazour
alibaba or aliexpress they are just a group of scammers
Alibaba or AliExpress they are just a group of scammers they are the bosses of scammers (sellers) without scammers they weren't rich. Unfortunately western countries do nothing

Korana H
Alibaba trade assurance means literally nothing. I paid over $3,500 USD for product i never received. Their customer service is horrible and trade assurance serves only the seller, not the buyer. They have no intentions or real recourse of providing solutions for buyers when issues occur with vendors on their platform. It's a full on scam. Don't do business with them.

Randy T
THEY MIGHT BE A RIP OFF SITE
Some how this company charged me for something I didn't order . Looked on line and had a charge from them TRIED at least 7 times to call them and no answer or even a call back ??? Had to make a new bank account. I have never done business with this site ?????

Ed C
Joke of Customer "Service".
I also will never do business with Alibaba, their customer service is horrible. They denied my claim when I was sold counterfeit transistors. They said I had to upload a video to their website, which is hosted in China. The upload would fail at 2% even trying after multiple days on multiple browsers. I uploaded to youtube and sent them a link with explanation (I also attached many detailed still pictures). They denied claim because China blocks Youtube. China may also blocking my upload? Alibaba supposedly has US offices and you can't look at youtube there? I appealed their decision and still couldn't upload the videos after trying and trying. AVOID!

Liz
Our boutique hotel ordered a large quantity of napkins, slippers

leigh
Best website in the world
I'm starting to import items from china with out ever being there thanks to this website

Jack F
Fast shipping and easy to navigate, will use again!

James S
Unreliaable, unresponsive, and uncaring.
I have ordered six different items from Alibaba. Of these, three never arrived. Only one was as advertised, a leather guitar strap that actually came from Switzerland.
One order of guitar strings was clearly fake. They were supposed to be Fender strings but were nowhere near the advertised size or quality. The supplier promised to replace them but they never arrived, either.
Instead of ordering from Alibaba, toss your money into the street. The chances of someone finding it that actually needs it is better than your chances of receiving anything satisfactory from Alibaba.