Alibaba.com Reviews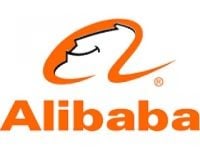 Alibaba.com Customer Reviews

Alex
I agree with the other buyers. Best not to do business with Alibaba. Their Trade Assurance is a joke. They are biased and don't look at any evidence you provided them, although they asked you to upload the evidence.

mb
Fake Human Hair on Alibaba
Beware!!!!
Bewarned !!!!
Fake very poor-quality products are sold on Alibaba.

Alan G
Not good for vendors or buyers
Setup account and received several quotes. Placed and order with two and Alibaba suspended my account 'for security reason'.
Vendor made product, Alibaba charged me but unable to get refund or follow through with order. Alibaba customer service said they cannot reinstate the account. Had to challenge charges with credit card.

AFC P
Very good source, but need a special approach.
Not my first time buying from Alibaba : Equipment , abrasives, adhesives , construction machinery , woodworking machinery , excavators , construction materials , cement , roofing , paint , fence , scaffolds , mini cranes. sawmills and more. I am a small guy but have business with largest manufacturers in China. For example their minimum order is 20,000 tons and they even sold me 1 ton for about the same price.
Human factors, trust, respect can not be overestimated. Twice they sent me container of equipment before they got payment.
Suggestions : 1 do your research on whom you have business with
2. Make sure you're ordering what you need.
3. It is a different culture and way of doing business
4. Build trust
5. Show respect and make your supplier interested in doing business with you as a person. Even if you're small like me, they always can make exceptions.
6. Do not bargain prices . They usually are already low, look for quality.

Oil S
DO NOT DEAL WITH ALIBABA and Henan Luxury Integrated House Co Ltd. Or Canglong Group
Alibaba is a fraud company. I purchased an item worth CAD 200,000 from Henan Luxury Integrated House Co Ltd. They don't have enough capacity to do the engineering and production. I filed the refund application, but Alibaba is 100% biased in the case and support the seller. I checked the review about Alibaba customer care and found that they always favor the seller and close the case without review of your evidence. They have the same person review the case and make a false statement about the buyer. Then the same person handles the case and even escalates the case to the same person who deals with the higher team. They only change the name of the Alibaba representative. You never get a fair decision from Alibaba. It is a giant fraud.
DO NOT DEAL WITH ALIBABA and Henan Luxury Integrated House Co Ltd. Or Canglong Group

Nimish A
Despite Trade Assurance - Alibaba does not refund
I had LED lights through Alibaba Trade Assurance program. The Chinese Supplier sent me lights of much lower specifications, then I had ordered.
Despite Trade Assurance, Alibaba refused to give me refund or get the material exchanged.

DAN
Beware Of Ordering From Aliexpress After They Ship Wrong Parts You Will Be On Hook To Pay For Return Shipment!!!
I ordered spare parts for my vacuum cleaner S6MaxV from ROBOROCK via Ali express Vancouver BC.
They shipped wrong parts as follows:
4 WRONG OVERSIZED FILTERS
2 WRONG BRUSHES WITHOUT BRISTLES
I called, e-mailed, and communicated with ROBOROCK and ALI-EXPRESS via their CHAT
I sent pictures and measurements of original offer and pictures of received parts showing
brush without bristles AND PICS OF OVERSIZED/ INCORRECT FILTERS FIVE TIMES!!
I started the dispute on December 2, 2021. They insist, that they (Ali-express and merchant) can not establish my claim ??!! Pics show so obviously that brushes DON'T HAVE BRISTLES AND FILTERS ARE OVERSIZED!
They suggested that either I ship back incorrect parts back AT MY EXPENSE for full refund
or they refund only $12.00! Shipping back wrong parts would cost me more than $40 by Canada post.
I suggested that they pay for return shipment and fully refund, or that just to settle, I agreed to partial refund of $45 without returning wrong parts.
ALIEXPRESS ADVISED AND I QUOTE:
"Sorry, we have not identified this problem from your proof.." Hope you have a great experience shopping with AliExpress. Best regards, AliExpress Case Management Team"
My Five year old grandchild can see the difference between picture of brush with and without bristles.
Beware of ordering from CHINA/ALIEXPRESS. AFTER THEY SHIP WRONG PARTS YOU WILL BE ON HOOK FOR RETURN SHIPMENT, WHICH WILL BE AT LEAST HALF OF THE COST OF ORDERED PARTS!

lazour
alibaba or aliexpress they are just a group of scammers
Alibaba or AliExpress they are just a group of scammers they are the bosses of scammers (sellers) without scammers they weren't rich. Unfortunately western countries do nothing

Korana H
Alibaba trade assurance means literally nothing. I paid over $3,500 USD for product i never received. Their customer service is horrible and trade assurance serves only the seller, not the buyer. They have no intentions or real recourse of providing solutions for buyers when issues occur with vendors on their platform. It's a full on scam. Don't do business with them.

Randy T
THEY MIGHT BE A RIP OFF SITE
Some how this company charged me for something I didn't order . Looked on line and had a charge from them TRIED at least 7 times to call them and no answer or even a call back ??? Had to make a new bank account. I have never done business with this site ?????

Ed C
Joke of Customer "Service".
I also will never do business with Alibaba, their customer service is horrible. They denied my claim when I was sold counterfeit transistors. They said I had to upload a video to their website, which is hosted in China. The upload would fail at 2% even trying after multiple days on multiple browsers. I uploaded to youtube and sent them a link with explanation (I also attached many detailed still pictures). They denied claim because China blocks Youtube. China may also blocking my upload? Alibaba supposedly has US offices and you can't look at youtube there? I appealed their decision and still couldn't upload the videos after trying and trying. AVOID!

Liz
Our boutique hotel ordered a large quantity of napkins, slippers

leigh
Best website in the world
I'm starting to import items from china with out ever being there thanks to this website

Jack F
Fast shipping and easy to navigate, will use again!

James S
Unreliaable, unresponsive, and uncaring.
I have ordered six different items from Alibaba. Of these, three never arrived. Only one was as advertised, a leather guitar strap that actually came from Switzerland.
One order of guitar strings was clearly fake. They were supposed to be Fender strings but were nowhere near the advertised size or quality. The supplier promised to replace them but they never arrived, either.
Instead of ordering from Alibaba, toss your money into the street. The chances of someone finding it that actually needs it is better than your chances of receiving anything satisfactory from Alibaba.