ZoomInfo Reviews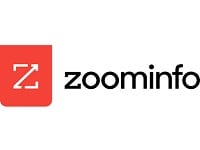 ZoomInfo is a company that claims to be the most comprehensive source of information about companies and their employees currently available in today's market.
Their website promises that they have been the B2B – or Business to Business – data "front-runner" for more than a decade, since their company was founded in the year 2000.
Business to Business data is used in the corporate world when companies need to assess possible trading partners, client companies, or any other possible professional relationship. ZoomInfo claims to have information on over six million businesses.
In addition, this website also catalogs information on the employees within said businesses, and claims to have "detailed profiles" of 65 million business people, making them a potential business networking source, similar to other companies like LinkedIn.
ZoomInfo.com provides their general business and employee information for free – they say all the information they gather is publicly available online through general search engines.
The difference between what they offer and the information you'd be able to find yourself through free search engines is in the way they locate the information and then use patented technology to organize both employee histories and company profiles.
Their website says you are welcome to use their freely offered information as tools for lead generation, prospecting, and recruiting, but they also provide premium service packages beginning at $10,000 a year in order to customize these services specifically for you.
They do appear to offer a free trial of their premium services, but in order to qualify you must provide them with all of your active contact information, and before your trial can begin you must speak with a consultant who can discuss with you what services might be best for your business.
Unfortunately, many people who are interested in signing up for a free trial online get frustrated by consistent phone and email contact and will often complain of spam – if this is a concern, please keep this in mind when entering a contact phone number and email address.
If you have any experience with ZoomInfo or their services, please leave your reviews below.
You may also be interested in
ZoomInfo Customer Reviews

Dennis B
you have to be available to answer questions for new purchasers. give them some start up help.
I just purchased zoom pro about an hour ago. Spent an hour on hold on phone finally hung up. No help on how to get started or start up guide. Once you buy you are on your own.
I may cancel my credit card and this purchase if this is the way they treat people. I do not know how they stay in business.

Mike
Do Not Use Zoominfo, Terrible, Terrible Company
Stay far far away; the company is the worst vendor i have had the misfortune to engage in my 20 years of running my own business.
Their site is so hard to navigate that they offer several tutorials that don't help. They leave out key information (like you need to have office 365 business not family) to access the platform, they lock you into a two year automatically re-new contract without telling you.
Their contact information is so unspecific that you don't ever use the site and their engage platform for e-mail blasts is very hard to use. If negative 10 was a rating star, that would be my rating. The folks that work there are really unhelpful and dishonest. DO NOT ENGAGE THIS COMPANY, IT WILL ONLY LEAD TO FRUSTRATION AND ANGER.

A. K
It looks like a scam to me
When I browse my name on the internet, it brings up a ZoomInfo profile that shows I work for a company which I have never worked for, with a job title that is not what I do. When I try to get the false information removed via the facility on their website that purports to be for doing just that, all I get is a message promising to send me an inquiry code via email, but which never comes. Their website provides no other means of contacting them. That, to me, has all the hallmarks of a scam.

Chris
Buyer Beware Stay Far Away
Zoominfo is horrible company. They use aggressive and deceptive sales tactics. They don't let you know when your contract renews, until after the renewal date. Absolutely refuse to do anything about it or work with you. For a company that prides itself on customer retention it's easy to see why. They simply are scamming their customers into contract extensions. Henry Schuck is terrible CEO and it's just a matter of time before the company falls off a cliff. This space is becoming more competitive and using deceptive tactics that only benefit the company and not the consumer will land you in the penny stock market. Don't buy don't sign a contract stay far far away. There are much better options out there that don't lock you into long expensive contracts.

Concerned
Bogus data of imaginary people.
I continually get privacy notification emails from Zoominfo for non-existent email addresses that are attached to our domain. My guess is that the majority of Zoominfo's data is bogus as 15 fictitious email addresses seem to have been created in their database. I know I'm not the only one.

Herbie v
Zoom info is an illegal company. They claim I am a software engineer at a particular company. That company (Tutanota) is only my email address, Tutanota is a free email service.
They also put a phone number which is not mine and colleagues which I don't even know. They just fabricate a story about me which is completely untrue.

John
Scammy data brokers- don't trust their extension (it steals your data).

Charles H
ZOOM INFO; We create and Fabricate business reviews for you to buy!!
Never heard of ZOOM INFO. A client advised me to check out their report on my company. The owner listed as; "The Big Cheese", "Call me Kahuna" ???? who creates these libelous and defamatory reviews???? Then come my company's financials...
No resemblance of our financials, a self admitted creation of ZOOM INFO's inhouse alogirithims. AND They sell this Fake information as REAL and authenticated to paying private and public sector companies! Lots of legal names for these business practices non of which is legal!!!

Very a
Steals your personal info without letting you know
Ok, the fact that my profile is on my school's website does not mean that I entitled ZoomInfo to publish it on their own site. You google your name and you will see your personal info on ZoomInfo? It's just creepy.

Onagh H
ZoomInfo collected information not publicly available but pulled from a Corporate Email during the course of normal business operations. My entire Division is DOXed down to our land lines, office location (including suite#) and in some cases matched to home addresses. Co-workers are worried about the safety of their children not to mention the stream of Spam, and the creepy calls to our home and cell phones.
ZoomInfo is selling Stolen Personally Identifiable and Protected Information.