Zero Water Filter Reviews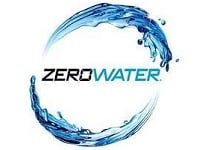 The Zero Water Filter, found online at ZeroWater.com, is a water filtration product line for the home and office that promises customers they are not an ordinary water filtration system.
How Does It Work?
According to their website, Zero Water Filter provides their customers with a five stage filtration process, instead of the standard two stage filtration process being offered by most of their competitors.
This five stage process provides both ion exchange technology and carbon filtration, while most other filters only use carbon, and they promise that their filter is able to remove 99.6% of detectable dissolved solids while most leading filtration brands only remove up to 50%.
Their website also promises that Zero Water Filter products will provide their customers with a TDS meter, which offers a reading of total dissolved solids in Parts Per Million.
Total Dissolved Solids are the non-organic impurities found in water, which contribute to a difference in the taste of water.
Their website says that these dissolved solids enter our water supply through old piping, run-off from road salts, pesticides, fertilizers and more.
Cost/Price Plans
This company actually sells a very wide variety of products and does not actually sell these products on their own website.
Instead, they offer their customers a list of major retailers, like Walmart, Target, Amazon.com, and more, where their product line is currently sold.
Customers will have to find local retailers in their area in order to find accurate pricing for these products.
Refund Policy
Because this website does not sell their products directly to their customers themselves, they also do not provide their customers with a Refund Policy.
Instead, customers will want to refer to the retailer where they actually purchased their product to see what kinds of policies are in place regarding refunds and returns, as they will need to adhere to these policies in order to successfully return their product.
Customer Service Contact Info
Customers who would like to contact Customer Service with any questions, concerns, or complaints can do so by phone at 800-503-2939, by email at [email protected], or by submitting them directly to their website through their Contact Us link.
Reputation
First and foremost, this company sells such a wide variety of products that customers will want to look for customer reviews regarding the specific filter product they are considering purchasing, as this will provide them with the most accurate and relevant information.
That being said, it appears as though this company's products generally received mixed reviews with some complaints appearing repeatedly throughout the unhappy reviews.
These complaints range from being about the size of the Zero Water Filter pitchers to the actual filters themselves.
The size complaints state that these pitchers are actually too tall to fit on the standard sized shelves of some refrigerators, so customers may want to measure their space before committing to these pitchers.
Other complaints had to do with the fact that, over time, these filters began to filter water more and more slowly, resulting in frustration for customers regarding how long they had to wait for filtered water to be prepared.
Customers who are interested in purchasing Zero Water products will want to look closely at the issues that are associated with the product they are considering purchasing, and will then need to decide for themselves whether or not this product is still the best for their needs.
Competitors and Alternatives?
As mentioned by this company, there are many other companies that create water filtration systems that are intended to be used in your home and office, including their most popular competitor which is Brita.
If you have any experience with Zero Water Filter or their products, please leave your reviews below.
You may also be interested in
Zero Water Filter Customer Reviews

JW
Having a major issue with theses filters. Brand new filter leaks through around seat. Checked threads on reservoir and filter. No cross threading or damage. Tried reseating filter. Still leaked so put another new filter in. It wouldn't drain through filter and started seeping through threads. The filters are too expensive to keep tossing them in the garbage.

wally g
Been buying zero filters. from walmart worked good for a year now filters go bad after a few weeks and can smell bad. very pissed off from n cal

Michael R
filter doesn't last very long and in short time you're smelling fish!!

Pj
Filter not lasting a week and expensive
We only getting a week out of our filter or approximately 4 gallons. Our TDS on our tap water is 300. Filters are too expensive to continue to use this system. Was hoping to at least get a month out of 1 filter. I would not recommend this product due to high cost of filter replacement weekly.

John
Sent back for a refund. boiled filtered water causes the kettle to smell fishy. clean kettle and a few days later the smell returns. change back to non filtered water and no problem. I then checked on line and the problem is apparently down to how the Zero water filter operates . This makes the filter useless in my opinion save your time and money buy a different make!

Norman
High TDS numbers produced on new Filters.
There seems to be a problem with my Zero Water Filters from Amazon. Brand new filters produce filters water as high as 100 TDS. While my Kansas City water is 250 TDS normally. All the while they do not last 2-3 weeks before the numbers are high. After being a customer for 6-7 years I am finished with ZW.

10-7
ZeroWater Filters Failing Prematurely
I purchased my Zerowater pitcher and a spare filter at Walmart 3 months ago. Since then, the filters are only lasting about 4-5 weeks each. I have had to replace two filters and just installed a third one today. During week 4 of a new filter, the water starts tasting strongly of what seems to me to be charcoal. It is not the "fishy" taste of an old filter. By week 5 I can't really stand the charcoal taste anymore. The TDS reading of the filtered water is zero even when this terrible taste is present. My unfiltered water tastes fine.
I have a municipal water supply with very good quality water. The TDS rating per the measuring tool that came with the pitcher is 125 before filtering. We are not using that much filtered water. My household is only 2 adults and we only use the water to make coffee/tea and for drinking water. I can't imagine why this is happening. I shouldn't have to keep paying for a new filter every 4 weeks when the TDS is still zero!
This is not the filter performance I expected based on my prior use of this product years ago. This performance is not acceptable. When I owned a ZeroWater years ago, the filter typically a filter lasted 3 months and that was with water much worse than the water I have now. In the past, when the filter was "used up", it smelled/tasted fishy – not like charcoal.
Something is not working properly. I am concerned that ZeroWater is having production problems with their filters.

James
I've used Zero Water filters for several years now and never had an issue. I live in Florida. In the past week I've returned one box with two filters because the meter said 004 when I treated a cup of water. Should be 000. Today I got another box of two filters and the TDS read 029. What gives? I tested a bottle of Publix purified water and it was at 000 so its not the TDS meter. Is it the meter manufacturing? I don't think I can trust this product now. Water tastes sour.

Diane E
Filter worked for 2 days then water was disgusting
We had good water with our Zero water for about two days and then the water started to taste like lemon and metal was soaking in the water. We couldn't even choke down the water after the two days.
I am SO dissatisfied with this $40 water filter pitcher that I will contact ZeroWater for a refund.

Bob M
Poor quality control with filters
The water tastes good but the inconsistency with the filters is a problem. Some filters work correctly but lately a lot of the filters do not allow any water to go through. Some tale hours to produce a gallon of water. There is definitely a problem in manufacturing because most of the filters now are defective. It is a shame that their quality control is so weak, the zero water was a great idea. I will try to send 8 new filters back because none of them would produce water. Very frustrating and a waste of time! Get your act together Zero Water

Karen D
I've been using Zero water (from Brita) thinking it was better. It is for about 2-3 weeks then the water tastes so sour. I measure it constantly. Right now, it's a 4 and I can taste the sour. This is disgusting. I'm not so sure I want to continue with Zero water if I'm replacing filters twice a month. It's probably better I just install a filter in the tap. It's too bad...the water tastes really good for a short period of time.

Chris S
My experience with Zerowater is definitely mixed. I was using the Britta and was happy with it. Then came the virus and my wife suggested the Zerowater 23cup container. The first filter lasted maybe 3months. The water would just sit there or take hours for it to finish.Changed it( 2 were included) now less than two months later the filter seems already jammed. I filled it last night and there's still water up top.Thankfully I kept the Britta. I may need it till I order more filters. Any suggestions?