Xlibris Publishing Reviews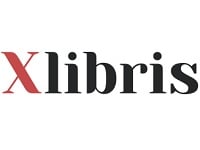 Xlibris Publishing is a company that states that they were one of the original pioneers of the print-on-demand publishing services industry, and that they are still leading the way for people who are interested in the benefits of self publishing.
How Does it Work?
Wide spread access to the internet has changed the face of publishing forever, as there is currently a wide range of companies like Xlibris Publishing, Lulu.com, and iUniverse.com who all offer self publishing services for clients who are interested.
While all these companies offer generalized self publishing services, they each also offer certain features, specialties, or packages that may not be available from other websites or companies, which is why it is important to research these companies before deciding which to work with.
Xlibris Publishing states that one of the ways they stand apart from their competitors is through one of their most important philosophies - that they believe that authors should have complete control over their work.
To stay true to this philosophy, they promise that they don't take your rights, which means that you can publish with them and still take your work to publishers and agents.
They also offer a wide variety of options for publishing packages, from a basic black and white e-publishing package at $499 all the way to a platinum publishing package priced around $15,249 which includes all their publishing features and options, as well as their marketing services.
Xlibris Publishing also offer a wide variety of packages in between these two extremes so that everyone feels like they can get exactly what they want out of their experience.
Xlibris Publishing states that they have been working in this industry for more than a decade, helping hundreds of authors publish each month. They currently have published more than 45,000 titles for more than 35,000 authors.
The company promises that this extensive experience allows them to provide dependable, long term, and individualized support through the publishing process.
Customers who want specific questions answered about royalties or options for recourse if you have any complaints throughout the process can contact their Customer Service at 1-888-795-4274.
If you have any experience with Xlibris Publishing or their services, please leave your reviews below.
Xlibris Publishing Customer Reviews

Vincent C
Avoid Xlibris Like The Plague!
Xlibris is a complete and total scam and you should avoid Xlibris like the plague!

Professor P
Overall process with XLIBRIS is worth it for book publishing
"Overall process with XLIBRIS is worth it for book publishing "
Although not "perfect", XLIBRIS does offer a viable publish-in-print service, with a decent array of style / typeset choices for the author.
Quite happy overall with the process of having a real book in print through XLIBRIS.
Having very recently published a sixth book (each with a standardized unique ISBN) with XLIBRIS, they have improved a bit on their process of publishing, and their representatives are conscientious people who are supportive of their client authors. They know that they are helping authors to realize their objectives to have a publication of their own--as a source of intrinsic reward for their loved ones.
The price range is very reasonable for their array of services offered.
Piracy of published works is still to be addressed by many book publishers, and XLIBRIS is now more aware of that.
The XLIBRIS "distribution" or retail sale network includes AMAZON.com, but (in general) it is better to buy book copies directly from XLIBRIS, as authentic books--and not wind up with pirated / illicitly-generated copies of authors' literary works.
P J G