Xlibris Publishing Reviews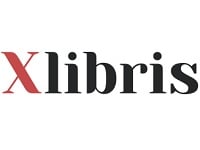 Xlibris Publishing is a company that states that they were one of the original pioneers of the print-on-demand publishing services industry, and that they are still leading the way for people who are interested in the benefits of self publishing.
How Does it Work?
Wide spread access to the internet has changed the face of publishing forever, as there is currently a wide range of companies like Xlibris Publishing, Lulu.com, and iUniverse.com who all offer self publishing services for clients who are interested.
While all these companies offer generalized self publishing services, they each also offer certain features, specialties, or packages that may not be available from other websites or companies, which is why it is important to research these companies before deciding which to work with.
Xlibris Publishing states that one of the ways they stand apart from their competitors is through one of their most important philosophies - that they believe that authors should have complete control over their work.
To stay true to this philosophy, they promise that they don't take your rights, which means that you can publish with them and still take your work to publishers and agents.
They also offer a wide variety of options for publishing packages, from a basic black and white e-publishing package at $499 all the way to a platinum publishing package priced around $15,249 which includes all their publishing features and options, as well as their marketing services.
Xlibris Publishing also offer a wide variety of packages in between these two extremes so that everyone feels like they can get exactly what they want out of their experience.
Xlibris Publishing states that they have been working in this industry for more than a decade, helping hundreds of authors publish each month. They currently have published more than 45,000 titles for more than 35,000 authors.
The company promises that this extensive experience allows them to provide dependable, long term, and individualized support through the publishing process.
Customers who want specific questions answered about royalties or options for recourse if you have any complaints throughout the process can contact their Customer Service at 1-888-795-4274.
If you have any experience with Xlibris Publishing or their services, please leave your reviews below.
Xlibris Publishing Customer Reviews

Radiance
No Royalties and No Contact
My book has been published over 10 years now and the books has been sold because I ordered in hundreds via Amazon and I have not received a dime from Xlibris.. not a penny!
Many book promoters were calling me from America congratulating me on the high sales of my book and on how to take up my promotion from Xlibris, which made curious about how many books of mine that has been sold without my awareness.

Sweetpea
Xlibris is for Xlibris, not you, the Author
I wrote a book and I thought Xlibris was helpful in helping me get my materials in. It was easy to write the book and get it edited. However, after submitting everything, the company changed the format some, and things got out of place, but over all it was OK.
The problem I had was that after all the work and expense, my book was published, but the company has kept the royalties. I got some small check and never another penny.
My book took a couple of awards, but more shocking, its has sold for years, and it sold all over the world, and I felt short changed.
I am not writing another book. This is an update, and I know people have read my work because my references are used in the practice each day.
Most books get a shelf life of 6 -9 months. Ive had years. I wish they would give me some of the proceeds because the company made one heck of a lot of money off of my work.
I honestly do not know if I will go with they again because I want a little more than a token to market my work.
Im neutral. I liked their work. They are very aggressive about getting you published, and it takes months, even after all the writing and editing are done.
Im looking around.

Brad
Keep in mind that printing is unlimited and distribution is lifetime. So if we sold 1 million copies in 2022, then your total earning will be $11,860,000.
$11,860,000 is underlined. This was the last two sentences of an email sent to me by my senior publishing consultant on Tue, Nov 2,2021 1:48 PM.
As of 4/17/2023 Xlibris says not a single copy was sold.
Thanks for Reading
Brad L..

Jude S
Worst Experience You can Pay For.
TRASH! I will never use them again. I have published 4 books with Xlibris. You would think I would have learned from my prior mistakes. I gave them 10 years between books to straighten up, but they only got worse.
The project manager misled me, then dropped me, and refused to call me. The illustrator tried to give me a cartoon coloring book design for a cover of a romance novel. If I didn't know how to stand up for myself I would have ended up with another crap book. That's what happened to me in the very beginning in 2005 when I was new to publishing.
This is the WORST company you could pick. The interior designer was good, and the last illustrator I spoke with at least listened to my changes. I am NOT satisfied with the cover as it was NOT what I paid for, but I had to compromise if I wanted one.
They tried to change the royalties on me. They tried to say I can only buy through them if I want 25% otherwise I have to accept 10% and we all know EVERYONE buys from Amazon, they won't buy from the publisher. So they make MORE off of my book! The ONLY good thing about Xlibris is that the interior designer did a great job.
Other than that, STAY THE HECK AWAY FROM XLBIRIS.

writer1961
Xlibris stands for incompetence
The only thing I like about Xlibris is my publishing consultant. She works hard to get things done on my behalf. The rest of the representatives are incompetent, useless, idiots. I have had to walk them through their own process several times. It is utterly annoying.
I should go into specifics, but I won't because I don't want retribution to be taken out on my publishing consultant, which is how they typically do business. They won't allow the consultant to contact me outside of their business, which I believe is because they cannot screen the conversation to ensure the consultant doesn't say anything against the company.
People have called it a scam. I don't believe they are, but I do think they have a team of incompetents working there. I have talked to other self-publishing firms and they all just want your money. 360Ghostwriting is one of the absolute worst, but they all charge exorbitant prices for their services.
Perhaps someone will read these reviews and startup a legitimate, reasonably priced service.

Trp
Don't waste your money on marketing package
"Xlibris Publishing states that one of the ways they stand apart from their competitors is through one of their most important philosophies - that they believe that authors should have complete control over their work."
The publishing side of Xlibris is ok, there were some editing issues, 5 errors in my book, that I did not make, but the editors added. Unfortunately I didn't catch it until after it was printed.
The marketing package is too expensive, and it takes a long time, I've been waiting for 6 months for it to be completed. It is not worth the $8400.00!!
Most of what they did can be achieved on your own. Lesson learned, do not buy this package. It's less expensive to pay someone else to get a website set up, or do it yourself, there are lots of templates, and it's fairly straightforward and simple.
The lists are useless, library lists etc. the media emails where largely ignored. Don't buy into the lies. You can submit your book to be reviewed by critics on your own. Etc.
The author does not have control over their own website. I understand that there are some authors who do not want to have to deal with the website, but by not having control over it, you do not have any of the raw data which is important to have when marketing your book. The extra added horror of not having control is when the website crashes and you are unable to fix it, and Xlibris customer service are on holiday.
The biggest mistake I made was purchasing their Marketing package.
I should have spent the money on traveling and signings, buying and controlling my own website.

Heather G
Horrible Scam of a company
Xlibris and Author Solutions is a predatory self publishing company. I signed up for their basic package, and from the moment i signed up, i started receiving 3-4 sales calls a week, from Alfred(my publishing contact) to upgrade my package. I told him several I did not have the money right now and he said he understood, but never relented with the sales calls. I felt harassed.
Because Xlibris gave me the impression that they were only after my money, I decided to cancel my contract with them, within my 90 days so as to get a full refund, and it has been like pulling teeth to get a response from them. They wont give me a direct number to the 'refund department. I have to go through Alfred, my publishing contact.
After a week of dragging his feet, I called him and he told he would submit the refund request when he had time. Mind you at this point, writing this review right now, there are only 6 days left before my account hits the 90 day mark.
it appears to me that they are trying to draw out the process till after my 90 day contract clause so they don't have to refund me. They owe me over $700. It looks like I will have to pursue legal action to get my money back from them.
DO NOT self publish through Xlibris! All they want is your money. And they will harass you with sales calls from the moment you sign up. And good luck getting your money back. They are a horrible and shady company.

Paul P
Shipwrecked With Xlibris!
I have published two books with Xlibris! Telly Tales, The Adventures of Telly the Owl! 2010! & Telly Tales III, 2014. The first book I spent quite a bit of money on including 1/2 Million email campaign that produced zilch!
What money I made off the book was self-promotion! The second book turned out to be excellent in quality and print, but the price for author's copies were so high I could not afford to order them.
The retail price of $19.99 for a 108-page book turned off prospective buyers! When confronted about the retail price to be lowered, they said they would reduce the price for $249.

Vincent C
Avoid Xlibris Like The Plague!
Xlibris is a complete and total scam and you should avoid Xlibris like the plague!

Professor P
Overall process with XLIBRIS is worth it for book publishing
"Overall process with XLIBRIS is worth it for book publishing "
Although not "perfect", XLIBRIS does offer a viable publish-in-print service, with a decent array of style / typeset choices for the author.
Quite happy overall with the process of having a real book in print through XLIBRIS.
Having very recently published a sixth book (each with a standardized unique ISBN) with XLIBRIS, they have improved a bit on their process of publishing, and their representatives are conscientious people who are supportive of their client authors. They know that they are helping authors to realize their objectives to have a publication of their own--as a source of intrinsic reward for their loved ones.
The price range is very reasonable for their array of services offered.
Piracy of published works is still to be addressed by many book publishers, and XLIBRIS is now more aware of that.
The XLIBRIS "distribution" or retail sale network includes AMAZON.com, but (in general) it is better to buy book copies directly from XLIBRIS, as authentic books--and not wind up with pirated / illicitly-generated copies of authors' literary works.
P J G