Writers Republic Reviews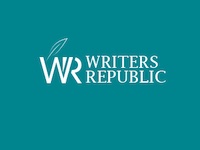 Writers Republic Customer Reviews

TH P
This feels like a scam. They barely have any followers, likes, or views on YouTube. And this "company" has what, 3-4 stars? Surprising, huh? When I wanted to publish my book, this woman named Martha Gates answered my call.
I sent her a copy of my book and she loved it and wanted me to give her money RIGHT AWAY to "publish" my book. I'm smart enough to know NOT to do that because it just seems fishy to me.
These good reviews could always be them posting them themselves, because, like... who is Martha Gates? There is nothing about Martha Gates anywhere, not even on your sites. It just feels fishy, you know? Especially some of the reviews.
The only reason I'm giving this 1 star is because the site doesn't look legit. The person I'm talking to seems to know a lot and is quick to be interested in my book and wants my money right away. She kept asking me about payment. How would I pay? And do I have enough? My apologies if this isn't a scam, but I'm not doing it nor am I trusting it.

Leonard L
Scam/Total Rip-off (Writers Republic Reviews)
May 09, 2022
WRITERS REPUBLIC (WR) has called me twice so far. They promised me my refund but gave me no time limit on doing so.
I asked them to give me all the audited sales reports, but they didn't say anything about doing so. They never denied they were in the Philippines. I asked them for a detailed breakout of where all my money went, and they didn't say anything.
April 07, 2022
In April 2021, I signed up with Writers Republic to print and market my book. I paid USD$3600 to start, an additional USD$4000 for a Hollywood Treatment, and USD$2400 for a National Radio Interview with Kate Delany.
They said they would put my book in the big book chains in the US and internationally, talk to Hollywood about a movie/TV deal and try to get a big book publisher to take over my book under their label and I would get 80% of the profits. They produced a few books, which went up on Amazon for sale. That was it. Come to find out, they are not even in the USA nor the Philippines.
It was all lies, a 100% scam, a bogus rip-off. I asked them for an accounting - nothing. I said when is the book going into the book stores I paid you to do - never went. Hollywood?
These people couldn't find it on a map. My national radio interview was at 11:00 PM in Tucson on Christmas Eve, which no one had heard. Profits?
Maybe I got 10% from Amazon, and the checks stopped after 90 days. 100% fake company.